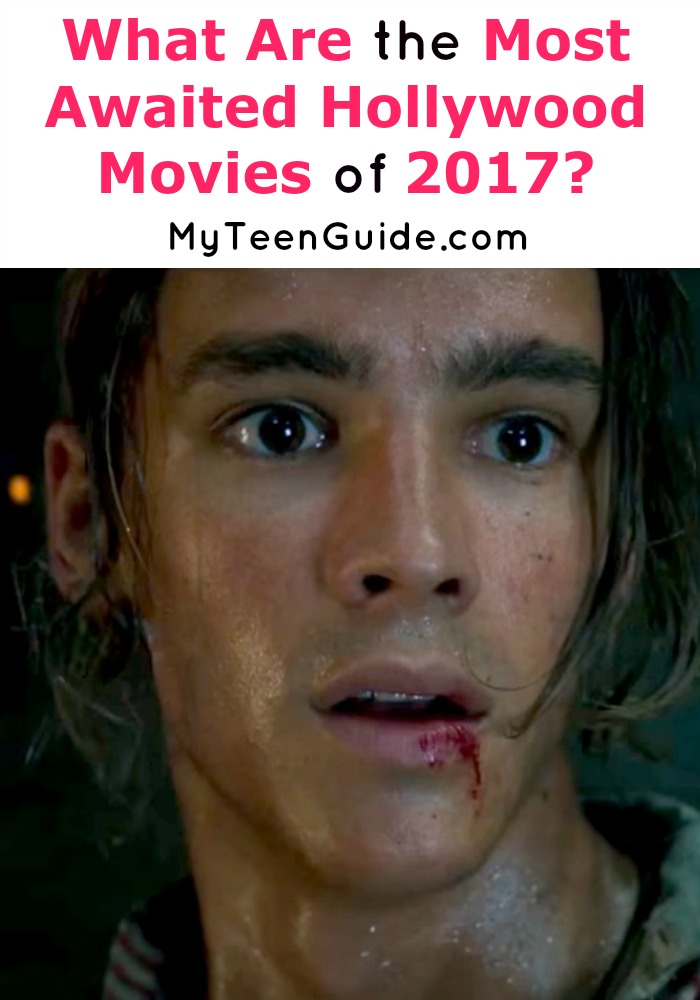 What are the most awaited new Hollywood movies of 2017? There are already scores of movies scheduled to be released. As usual, Hollywood has been very busy. Some of the most anticipated films will no doubt be blockbusters. Unfortunately, others won't do quite so well. At this point, there's no way to tell what will be a hit and what will be a flop, but we have our eye on a few of these new movies!
What Are The Most Awaited New Hollywood Movies of 2017?
Hollywood has some big blockbusters planned for us in 2017, and you should be keeping a close eye, so you don't miss a single one! There are some fantastic sequels of big name movies planned, as well as a few new films we are looking forward too.
Related: Awesome Disney Costumes Using Items in Your Closet
Pirates of the Caribbean: Dead Men Tell No Tales
Captain Jack Sparrow is back at the helm in Pirates of the Caribbean: Dead Men Tell No Tales, which debuts on May 26, 2017.
Down on his luck, Sparrow (played by Johnny Depp) is faced with keeping deadly ghost pirates at bay. These pirates are in the command of none other than Jack's old enemy Captain Salazar. Escaping the Devils Triangle won't be easy. But, with the help of the legendary Trident of Poseidon and possibility Will Turner, Captain Sparrow will survive. Yo… ho… hopefully!
Star Wars: Episode VIII
Star Wars: Episode VIII was originally scheduled to hit the big screen on May 26, 2017. However, the movie's debut  has been rescheduled for December 15, 2017. Rumor has it that it may be due to the fact that the mega-blockbuster Star Wars: The Force Awakens was also released in December.
Episode VIII will continue right where the last movie ended. Be prepared for a "much darker" film, as you follow Luke Skywalker, Poe, Rey and Finn on their next epic journey through the galaxy. A new threat is waiting right around the corner!
Beauty and the Beast
Who doesn't love Disney's Beauty And The Beast? This upcoming live-action adaption of the original 1991 movie features a beautiful castle with an updated enchanted staff and several new songs, for a more contemporary feel.
Related: 5 Amazing YA Fairy Tale Retelling Books To Get Lost In
Emma Watson and Dan Stevens star as Belle and the Beast. Mark March 17, 2017, on your calendar. Get ready to be enchanted by this classic tale about a beautiful young woman and a beastly Prince, who just happen to fall in love.
These are just three examples of some of the most anticipated and awaited new movies coming to the big screen in 2017. Are you looking forward to one that isn't on the list? Feel free to share it below!
Image via trailer