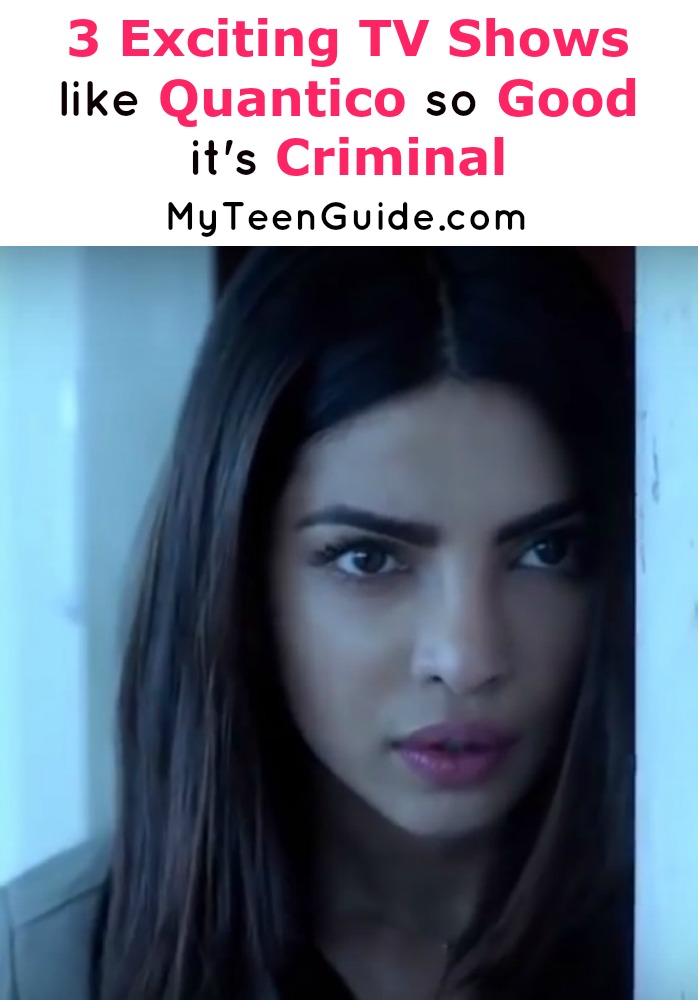 Quantico is one of the newest shows centering around a group of FBI agents, and I want to see more shows like it. In Quantico, the agents are recruits at the training facility in Quantico, Virginia. The series debuted in September 2015, with the second season beginning in September of this year. There are several good crime tv shows like Quantico. If you can't get enough of these exciting crime dramas, consider adding the following options to your "must-watch" list.
https://www.youtube.com/watch?v=Y4PSuoxz_QE
Related: 5 TV Shows Like Scandal That You Will Want To Watch Immediately
3 Exciting TV Shows Like Quantico So Good It's Criminal
Stitchers
Stitchers premiered on ABC Family in June 2015. So, it's also relatively new to television. The second and final season debuted in March 2016 for a total of 21 episodes.
Meet Kristen Clark. Her government-appointed job is to investigate unsolved murders and mysteries, which seems pretty common… right? But, Kristen is different. She gets "stitched" into the minds of dead people, in order to help her crack the current case.
Fortunately, Clark as several people in her life who hang around to help her. This includes her roommate Camille, another "stitcher" who majored in computer science and Detective Quincy Fisher with the LAPD.
Related: The Most Unforgettable Amazing Race Party Ideas
Blindspot
The NBC crime drama Blindspot just started its second season. Season 1 debuted in September 2015. Follow the uncertain life of "Jane Doe, who as you can probably guess, lost her memory and has no idea who she is. Why she was found naked in Times Square is a complete mystery. Lucky for her, the good guys found her.
Leave it to the FBI to discover that each tattoo on Jane's heavily-inked body is attached to a clue to a crime that needs to be solved. To date, there are 28 episodes in the series, which is also popular in Canada, Australia, and the United Kingdom.
Agent X
Agent X stars Sharon Stone, who also had a hand in producing the short-lived series. A total of 10 episodes aired on TNT, between November and December 2015 It was also available for viewing on the Canadian network Bravo.
Sharon Stone plays the Vice President of the United States, Natalie Maccabee. Keep up with her daily life, after she learns that there is a "secret agent" (helping to protect the country) that only she knows about. Talk about responsibility! Agent X's one and only job is to handle and solve cases that the FBI and CIA cannot.
These are just three shows that are like Quantico. All of them are perfect for a lazy weekend of binge-watching, don't you think? If you can't get enough of all things FBI, this trio will definitely help to satisfy your fix!
Image via trailer.