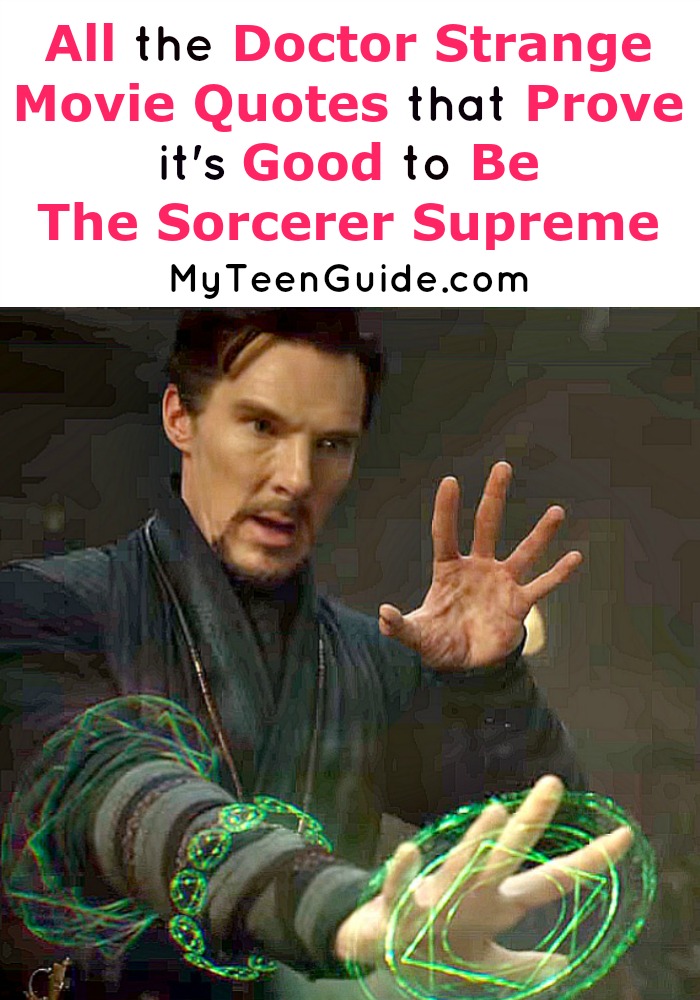 Get ready for a sneak peek at the brand new insider Dr. Strange movie quotes and trivia! Dr. strange isn't like the other Marvel superheroes, he's a sorcerer after all which is not quite the same as a superhero. What he can do is unlock something we haven't seen much of yet in the Marvel world, magic! Check out the insider peek at the Dr. Strange movie quotes and trivia below!
Related: 7 Snarky Deadpool Movie Quotes And Trivia For Every Marvel Fan
All The Doctor Strange Movie Quotes That Prove It's Good To Be The Sorcerer Supreme
Doctor Strange is an upcoming superhero movie that is due to hit theaters on November 4, 2016. The movie features the character of the same name from the Marvel Comics. The film stars Benedict Cumberbatch as Stephen Strange/Doctor Strange and Tilda Swinton as The Ancient One. Stephen Strange is a top neurosurgeon whose career ends after an auto accident injury. When he sets out to repair his hands and comes across The Ancient One, a Celtic mystic who becomes his mentor and trainer. Here are some trivia and quotes from the movie.
Related: What Are The Most Awaited New Hollywood Movies Of 2017?
Doctor Strange Movie Quotes
Conversation between The Ancient One and Doctor Strange:
The Ancient One- "You're a man looking at the world through a keyhole. You've spent your life trying to widen it. Your work saved the lives of thousands. What if I told you that reality is one of many?"
Doctor Strange- "I don't believe fairy tales about chakras or energy or the power of belief."
Conversation between Karl Mordo and Wong, talking about Doctor Strange:
Karl- "There's a strength to him."
Wong- "But, is he ready?"
Related: Get a Sneak Peek at Marvel's New ANT-MAN!
Conversation between Doctor Strange and Karl Mordo:
Doctor Strange- "I can't do this."
Karl- "There is no other way."
Conversation between Doctor Strange and Karl Mordo:
Doctor Strange- "So what's this? My mantra?"
Karl- "It's the Wi-Fi password. We're not savages."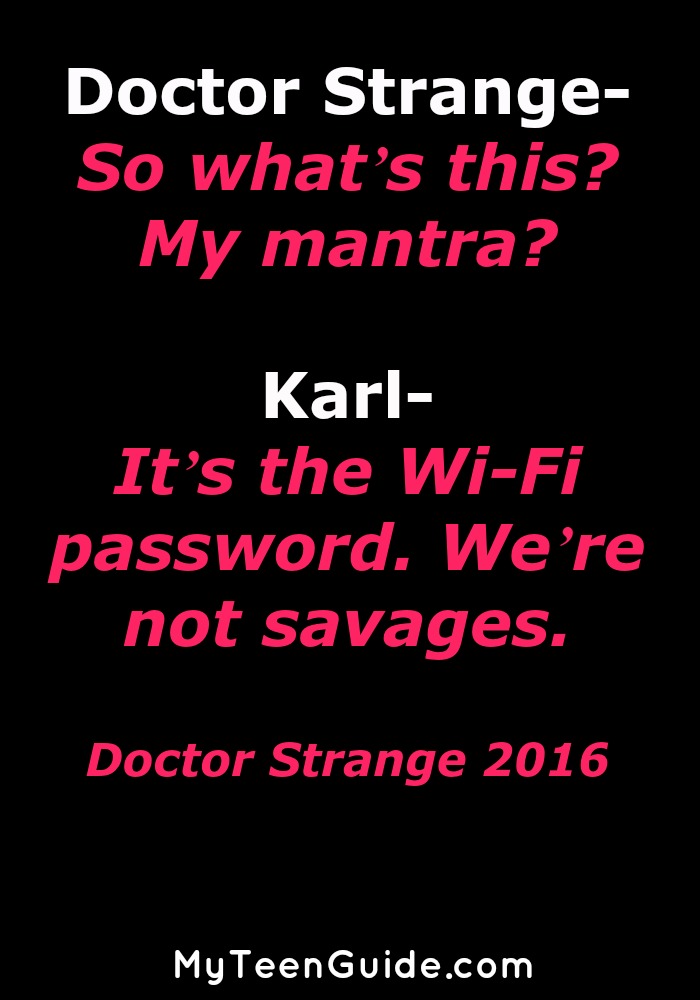 The Ancient One, talking to Doctor Strange:
The Ancient One- "Dr. Strange, you think you know how the world works. You think that this material world is all there is, but what if I told you the reality you know is one of many?"
Karl Mordo, talking to Doctor Strange:
Karl- "Stephen Strange. Might I offer you some advice? Forget everything that you think you know."
Doctor Strange  Movie Trivia
The character of Wong in the movie is much like Alfred from the Batman movies. The only difference is that Alfred gave Batman advice while Wong gives Doctor Strange lessons in martial arts.
Stephen Strange and Benedict Cumberbatch have one thing in common. Strange received training at an Eastern monastery while Cumberbatch once volunteered at a Buddhist monastery as an English teacher.
Stephen Strange was briefly mentioned in the 2014 movie Captain America: The Winter Soldier. Jasper Sitwell says that Stephen Strange is one of the high-risk targets that HYDRA keeps under surveillance.
Before Scott Derrickson was chosen as the movie director, a few other directors were on the list for consideration including Jonathan Levine, Mark Andrews, Dean Doraelite and Nikolaj Arcel. Levine directed the 2013 movie Warm Bodies, Andrews directed the 2012 movie Brave, Doraelite directed the 2015 movie Project Almanac and Arcel directed the 2012 movie A Royal Affair.
To prepare for his role, Benedict Cumberbatch hit the gym, using a personal trainer, to embark on a strict training regimen. He also ate double the amount of his usual calorie intake and drank protein shakes.
So are you excited for this new Marvel movie? What was your favorite Dr. Strange movie quote? Tell us what you think in the comments!
Image via trailer