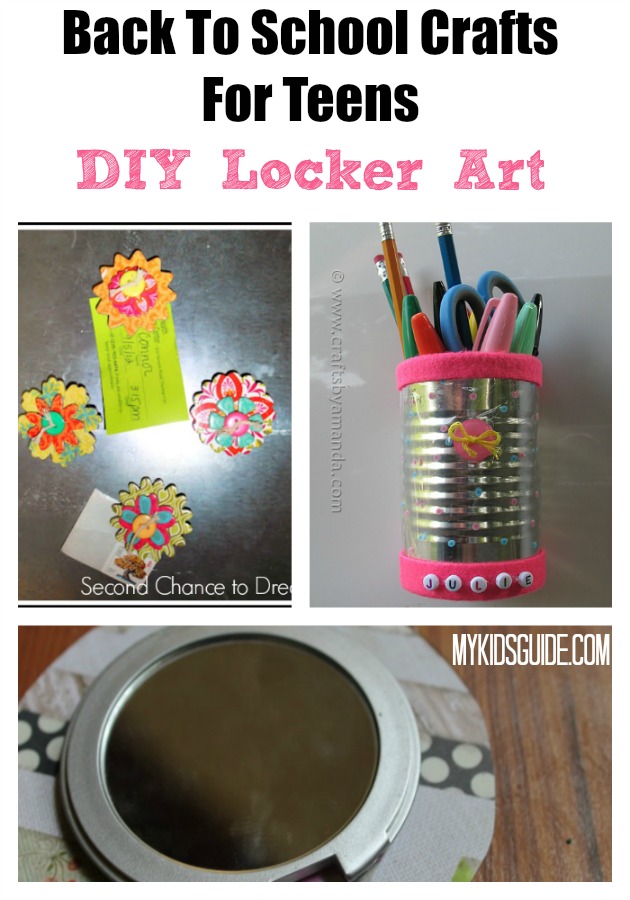 I love these Back To School Crafts For Teens: Top Locker Art for decorating your lockers uniquely on your own.
No need to buy expensive items in store.
You can create great DIY items for cheap.
Customizing them with your initials, favorite colors or characters is easy and fun.
I love being able to customize everything to my tastes, and it's even better when I can create fun new things throughout the year just because I want to.
Related: Fabulous Back To School DIY Notebook Covers
Back To School Crafts For Teens: Top Locker Art
This Upcycled CD Locker Set from You Brew My Tea has some fun ideas for using old scratched CD's and DVD's to create a chalkboard, magnetic mirror or just a fun monogrammed disc to add to the inside of your locker.  A few magnets, some scrapbook paper and markers create some great additions to any locker.  Best part of these DIY locker art pieces is you can so easily customize to your favorite colors, characters and needs.  I love the chalkboard painted magnet the most since it is so easy to write notes to my friends that share my locker, or to make notes about things I need to leave or bring home each day.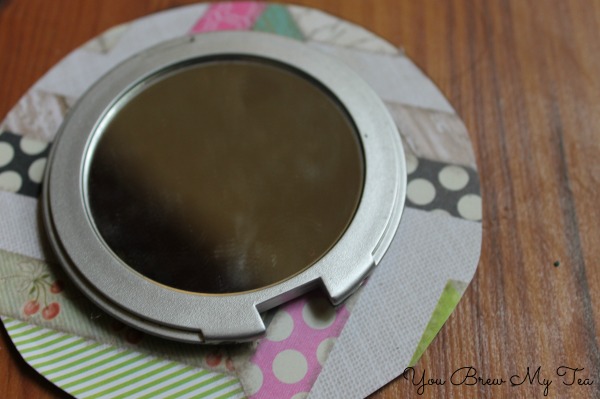 Second Chance To Dream has some great unique DIY Locker Accessories that include tons of girls an boys magnet ideas.  Some are super easy to make, and fun for any kids to help out with.  They suggest using sports teams for kids items, and this is a great idea to customize for your state team, or favorite college team. Girls might prefer character themed, flowers or solid color designs.  Magnets are so easy to make and great for holding papers, pictures and various information you need to keep on hand in your locker at all times.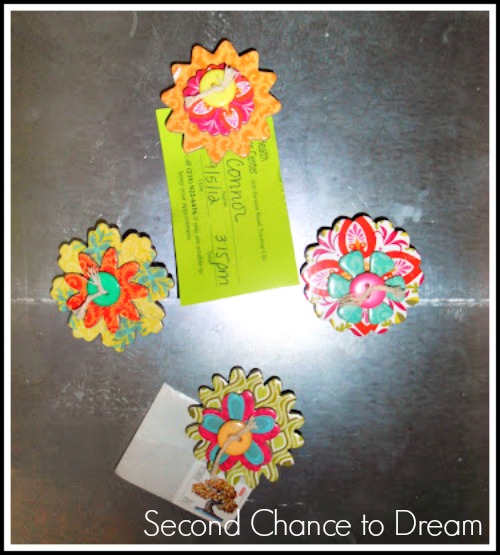 There is a great DIY Magnetic Pencil Holder in his list over at Three Boys And A Dog.  Simple use of some fabric, glue, buttons and a tin can creates a great pencil or pen holder that is perfect for holding all the extra supplies you might need during the day.  There are other great ideas on this roundup, but this is my favorite.  I imagine using different sizes of cans to hold pens, pencils and markers.  You could also use small tin cans and containers similarly to hold things like paperclips, rubber bands, and similar items.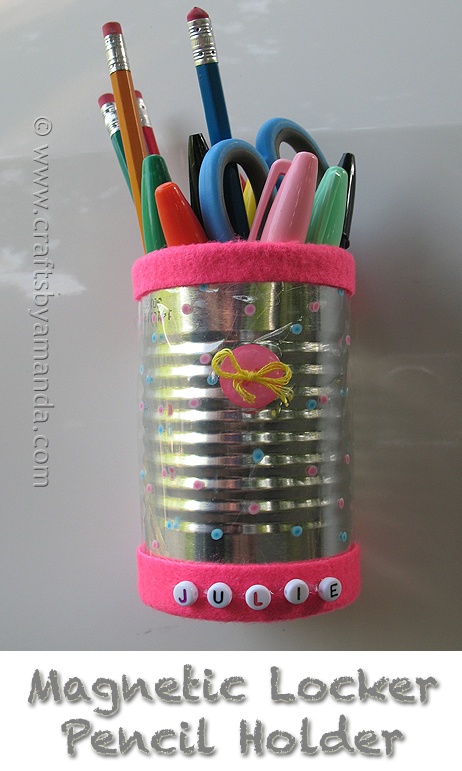 These are some of the best back to school crafts for teens to make for their lockers this year.  Customize each item to fit your personality and style with ease.
Do you have any favorite back to school crafts for teens for making amazing locker art? Share in the comments!