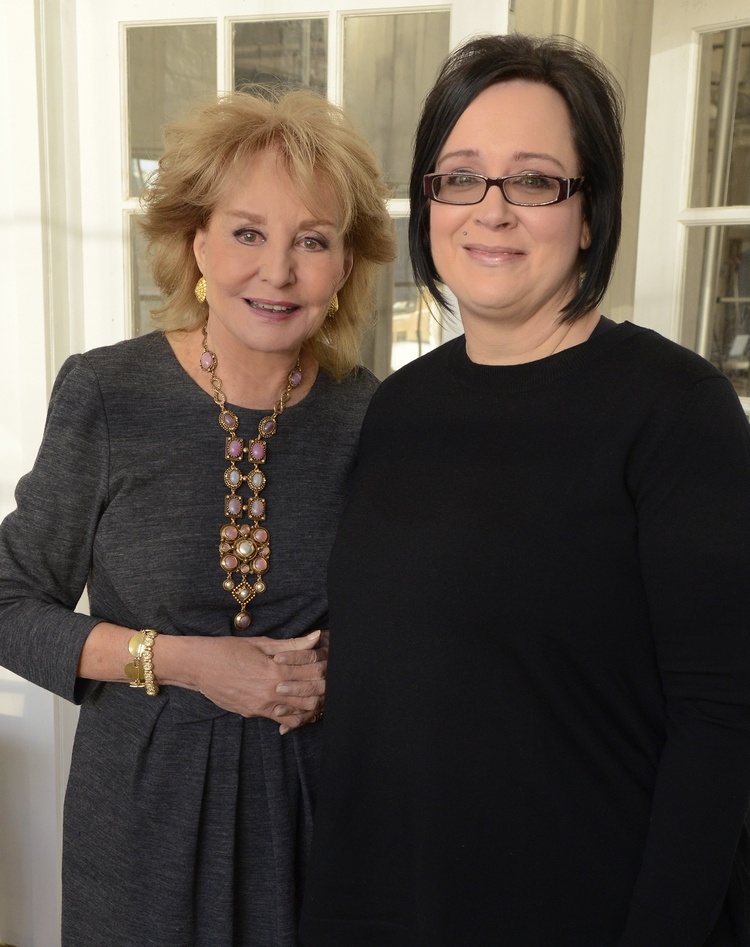 This week in our American Scandals recap, we're digging into Barbara's coverage of the Menendez brothers. Lyle and Erik Menendez were brothers who were convicted in 1994 for murdering their parents. The brothers were sentenced to life in prison with no parole.
Barbara Walters Presents American Scandals: The Menendez Brothers Recap
Lyle and Erik's father, Jose, was born in Cuba and moved to the U.S. at the age of 16. He met Mary Louise "Kitty" Andersen while he was attending Southern Illinois University. The couple was married in 1963, moved to New York soon after, where Jose graduated from Queens College with a degree in Accounting.
The couple had two children: Lyle, born on January 10, 1968 in New York and Erik was born November 27, 1970 in New Jersey. During their childhood, the family lived in Princeton, New Jersey, where Jose an entertainment executive and Kitty was a homemaker. When the money started coming in from Jose's position as CEO at LIVE Entertainment, the family moved to Beverly Hills, California.
On August 20, 1989, when Lyle was 21 and Erik was 18, their parents were murdered in their Beverly Hills home. Jose and Kitty where in the living room, relaxing, watching TV and eating ice cream. Lyle and Erik were gone out for the evening. At around 10pm in the evening, some of the neighbors stated hearing loud bangs but thought they were merely firecrackers.
However, they were not firecrackers but the murders of Jose and Kitty Menendez. Jose was killed first with a 12-gauge shotgun, shot in the back of the head at point blank range. Kitty was shot in the leg, causing it to break, while she tried to run. She slipped in her own puddle of blood, then was shot in the face, chest and arm several times. Trying to make the murders look like they were committed by members of organized crime, Jose and Kitty were both shot in the kneecaps.
Lyle and Erik then took off, disposed of their weapons and established an alibi by seeing a movie at the local theater, License to Kill. When the movie was done, the brothers went to the Cheesecake Factory with some friends and returned home at 11:47pm. Lyle is the one who called 911 to inform them that someone had killed their parents, crying emotionally. The brothers were immediately considered suspects, but with no evidence, the police had to look for other possible suspects and evidence.
After the murders, Lyle and Erik went on huge shopping sprees, which added to the suspicion by law enforcement that they were suspects. Lyle purchased a Porsche, a Rolex watch and two restaurants while Erik hired a tennis coach full-time. They both purchased separate penthouses in Marina del Rey, dined in fancy restaurants and took trips to London and the Caribbean.
Erik confessed the murders to his psychologist and later informed police. Lyle was the first to be arrested, on March 8, 1990, when police were informed that Lyle was planning on leaving the U.S. Erik was in Israel at the time, but returned home three days later where he surrendered. The brothers were not placed together and were denied bail.
In August of 1990, Judge James Albrecht said that Erik's confession to his psychologist would be admitted in court because Lyle had actually threatened physical harm to the doctor if he went to police, voiding the doctor-patient confidentiality. The court proceedings were stalled for two years because of the appeals of the ruling. In the end, the judge ruled that several of the tapes between Erik and the doctor would be allowed in court but not the one with the confession. In December of 1992, a grand jury handed down an indictment against the brothers.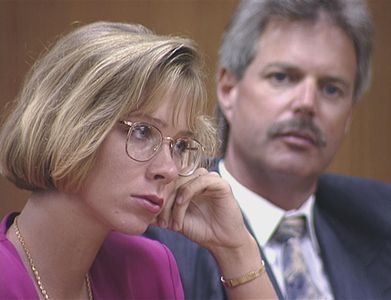 The trial began on July 20, 1993 in Los Angeles. They were tried together but had separate defense teams and separate juries. The defense claimed that the brothers killed their parents but only did so because they suffered a lifetime of sexual abuse at the hands of their father. The defense also claimed that Kitty knew about the abuse and in fact enabled it. The prosecution rested in August and the defense presented their cases, resting in November. The jury got the case at the end of December, deliberated for 16 days for Erik and 24 days for Lyle, when both juries were deadlocked on all counts.
Their second trial began on October 11, 1995. However, no cameras were allowed and testimony about the sexual abuse from the first trial was not admitted. This trial lasted for 23 weeks. Jury deliberations lasted until March 20, 1996, when both brothers were found guilty of first degree murder and conspiracy to commit murder. The penalty phase began on March 22, 1996 and ended on April 17, 1996 when the jury sentenced the brothers to life in prison without parole.
Lyle is serving his sentence at the Mule Creek State Prison while Erik is serving out his sentence at the Richard J. Donovan Correctional Facility. In 1997, Lyle married his pen pal Anna but divorced less than a year later. He married magazine editor Rebecca in 2003. Erik married his pen pal in 1997.
Did you catch this episode of Barbara Walters Presents American Scandals? What did you think?