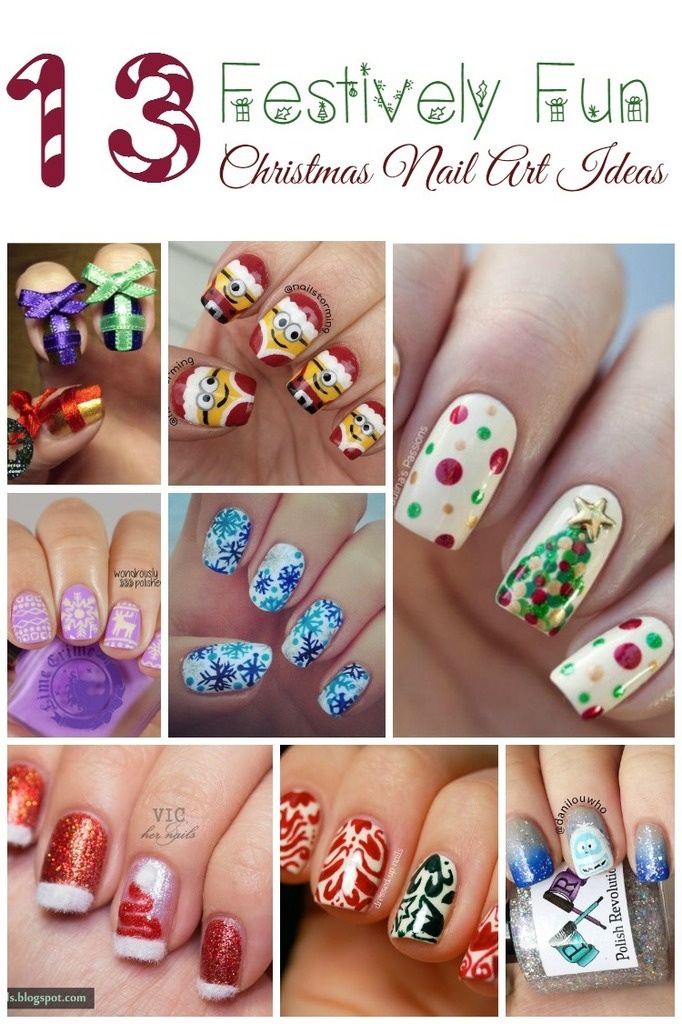 This winter, show off your love for all things frosty with some of the most stylish DIY Christmas nail art ideas on the internet. I have a secret: I am a chronic nail biter! I collect beautiful nail tutorials as a way to inspire me to stop biting my own nails. Does it work? Well, let's call it a work in progress. But I have amasses quite a collection of insanely gorgeous inspiration! I dug deep into my collection to give you my favorite DIY Christmas nails. If you're steady with your hand, you can get these looks at home with a little patience and maybe an assist from your BFF.
Fun DIY Christmas Nail Art Ideas
The Hottest Christmas Nails on Tumblr
#1 Winter Snowflakes
These beauties are perfect all winter long. Like real snowflakes, no two designs are the same.
#2 Oh My, Minions!!
How stinking cute are these Santa Minions? Cutest Christmas nails ever!
#3 Easy Peasy Polka Dots
Simple. Fun. Polka dots! The single Christmas tree on each hand breaks up the monotony of the dots.
#4 Surprise Nails!
I think the bows would drive me batty, but these are just so cool! Definitely one of a unique DIY Christmas Nail Art ideas I've seen!
#5 It's the Bumble!
You see plenty of Rudolph-inspired Christmas nail art, but rarely any featuring the Bumble! LOVE!
Christmas Nail Art YouTube Tutorials
For those who need a little more step-by-step help creating awesome Christmas nails, check out my favorite YouTube tutorials!
#6 Christmas Sweaters and Candy Nails
Two different nail tutorials in one great video!
#7 Christmas Snowflakes
These are one of my all-time favorite Christmas nail art designs. They're so elegant, making them perfect for your classy Christmas party!
#8 Santa and Friends
A fun collection of Santa and all his BFFs!
#9 Nightmare Before Christmas
This is the one I was looking for! My hands-down favorite Christmas nail art design. Jack Skellington and the whole crew. These could totally work as Halloween nails too, something to bookmark for next year!
#10 Christmas Sweater Nails
Another spin on the sweater nails look, I love these because they use different colors than your usual red and green.
 More Christmas Nail Art Designs I Adore
#11 Damask  Christmas Nails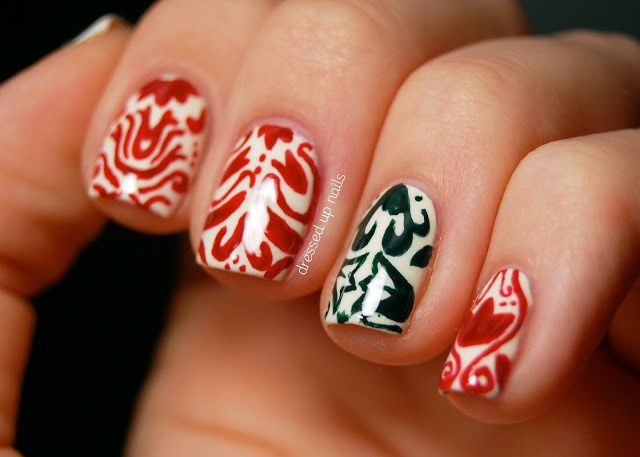 Love these Damask nails from Dressed Up Nails!  A nice abstract look for those days when you need something a little more upscale.
#12 The Festive French Manicure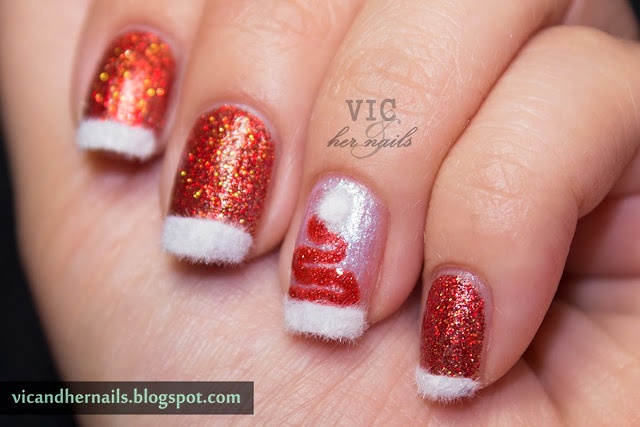 How cute is this Christmas French manicure from Vic and Her Nails? I adore all the different textures!
#13 The Purple Christmas Sweater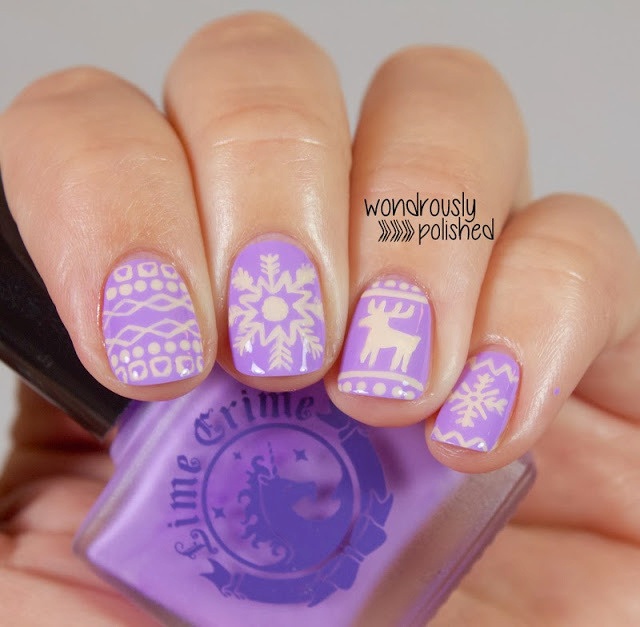 LOVE this light purple Christmas sweater nail art design from Wondrously Polished! Perfect for when you need a break from the regular holiday colors (or want to use up that bottle of Lavender polish!)
With these 13 festive Christmas nail art ideas, you can change your nails every other day from now until Christmas Day if you wanted to! You'd need a lot more patience than I have to change them that often though!
Which one of these Christmas nail art ideas is your favorite? Mine is the Nightmare Before Christmas set, or maybe the Minions. Oooh, or the Festive French Manicure. You know what, I can't decide. Can you? Tell me in the comments!