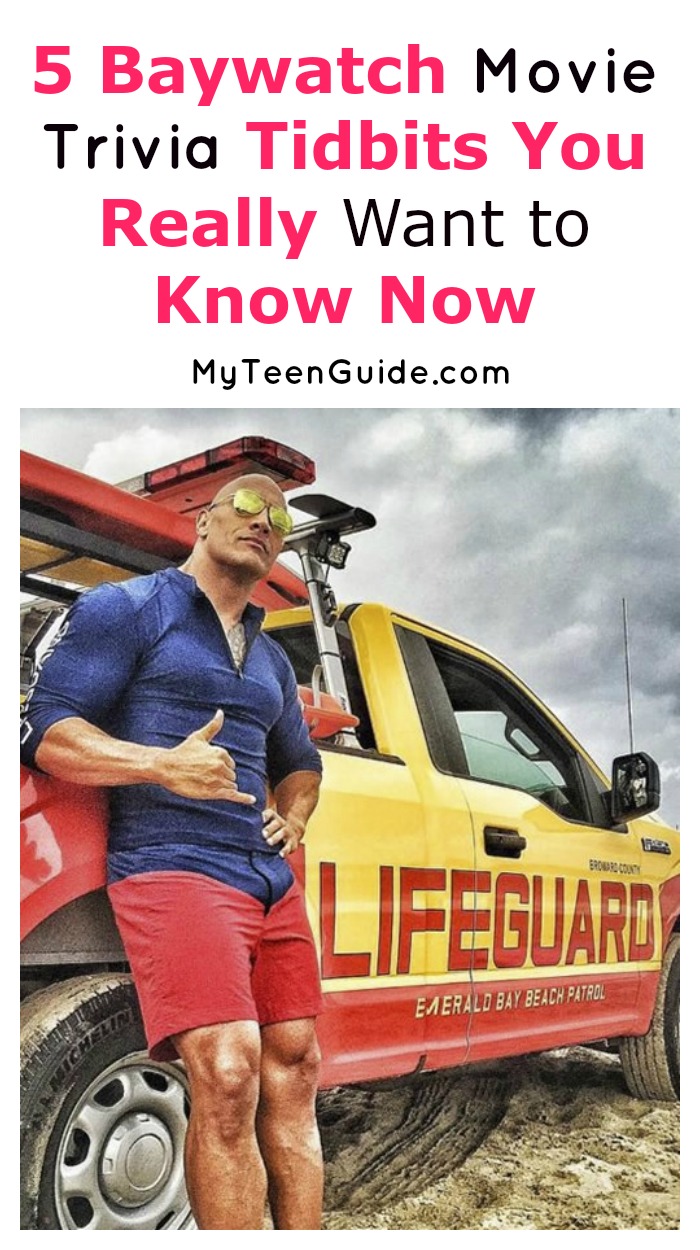 These are the 5 Baywatch movie trivia tidbits you've really been dying to know! Baywatch is a 2017 action comedy movie, based on the TV series of the same name, which starred David Hasselhoff and David Charvet. The film, which will be in theaters on May 26, 2017, is set to feature Dwayne Johnson and Zac Efron. Here is some interesting Baywatch movie trivia we think you'll love!
Baywatch Movie Trivia
While some of the same character roles are in the TV series and the movie, the actors are much different. In the TV series, the role of Mitch Buchannon is played by David Hasselhoff, while the movie stars Dwayne Johnson in the role. In the TV series, the role of Matt Brody is played by David Charvet, but in the movie, is played by Zac Efron. The role of Summer Quinn was played by Nicole Eggert in the television series, but played by Alexandra Daddario in the movie. Also, Pamela Anderson played CJ Parker in the television series, but in the movie, the role is played by Kelly Rohrbach.
The movie director of Baywatch is Seth Gordon. Gordon has also directed the 2008 movie Four Christmases and the 2011 movie Horrible Bosses. In addition, he was also the executive producer of the 2015 movie, Pixels.
Before Alexandra Daddario was cast in the role of Summer Quinn, there were a few other actresses considered for the role including Ashley Benson, Shelley Hennig and Nina Dobrev.
Dwayne Johnson and Alexandra Daddario also starred in the 2015 movie, San Andreas, together. In San Andreas, Johnson played the role of Chief Raymond Gaines, while Daddario played the role of his daughter, Blake Gaines.
Even though he is the first wrestler/actor to appear in a Baywatch movie, he is not the first to work on Baywatch. Jimmy Hart played the role of Jimmy on Season 4, episode 19- Western Exposure- which aired on April 25, 1994. Hulk Hogan, Ric Flair and Randy Savage all appeared as themselves in season 6, episode 15- Bash at the Beach- Which aired on February 19, 1996. And Shawn Michaels played the role of Vinnie on season 7, episode 7- Guess Who's Coming to Dinner- which aired on November 4, 1996.
Have you heard any interesting Baywatch movie trivia? Are you going to see this flick? Share below!