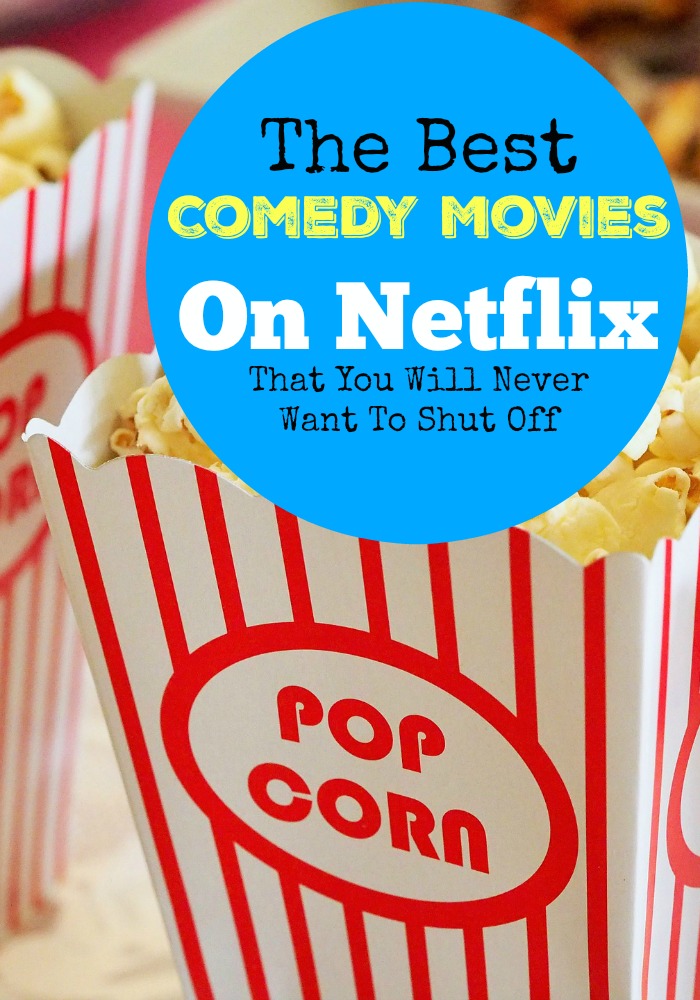 I am usually searching for the best comedy movies on Netflix at the end of a long week, or when I am between tv series! Sometimes you just want to grab the remote and laugh. Whether you are planning on a night in with your besties or a Sunday afternoon marathon, we have you covered. Here are some of the best comedy movies on Netflix!
The Best Comedy Movies On Netflix
Beverly Hills Cop
Beverly Hills Cop is a 1984 action comedy film that stars Eddie Murphy, Judge Reinhold, Jonathan Banks, John Aston, Lisa Eilbacher, Ronny Cox and Steven Berkoff. The movie is about a police officer from Detroit that goes to California in order on an unauthorized mission to serve his best friend's murderer. Eddie Murphy is shrewd and fast talking and by the end of the movie, everyone wishes they had his attitude and charm. This is the first movie in a series of three with Beverly Hills Cop II in 1987 and Beverly Hills Cop III in 1994, so if you like the first film you could have a movie marathon on your hands.
Clueless
Clueless is a 1995 coming-of-age comedy movie that is based loosely on the 1815 book titled Emma by author Jane Austen. The film stars Alicia Silverstone, Brittany Murphy, Paul Rudd and Stacey Dash. The movie showcases a pretty, rich and popular Beverly Hills high school student who takes the new girl under her wing and tries to find her a boyfriend. However, in this process, she ends finding the boy of her dreams. This has got to be one of the most quotable movies ever. As if!
Forrest Gump
Forrest Gump is a 1994 epic romantic-comedy-drama film that is based on the 1986 book of the same name by author Winston Groom. The movie stars Tom Hanks, Sally Field, Gary Sinise, Robin Wright and Myketi Williamson. The movie showcases the life of Forrest Gump, a man who is naïve, slow-witted yet good-hearted. This movie is hilarious, but also sad at times so keep a box of tissues close too!
Zoolander
Zoolander is a 2001 satirical comedy film that stars Ben Stiller, Will Ferrell, Owen Wilson, Christine Taylor, Jerry Stiller, Vince Vaughn, Jon Voight and Milla Jovovich. The movie has a huge number of cameo appearances such as Donald Trump, Gwen Stefani, Anne Meara, Lance Bass, Lukas Kass and Billy Zane. It is about a fashion model that is at the end of his career and completely clueless when he is brainwashed to kill Malaysia's Prime Minister. If you haven't seen this movie, you need to make sure you brush up. Zoolander 2 just hit theaters February 12, 2016!
Are there any movies you would add to our list of the best comedy movies on Netflix? Tell me in the comments!