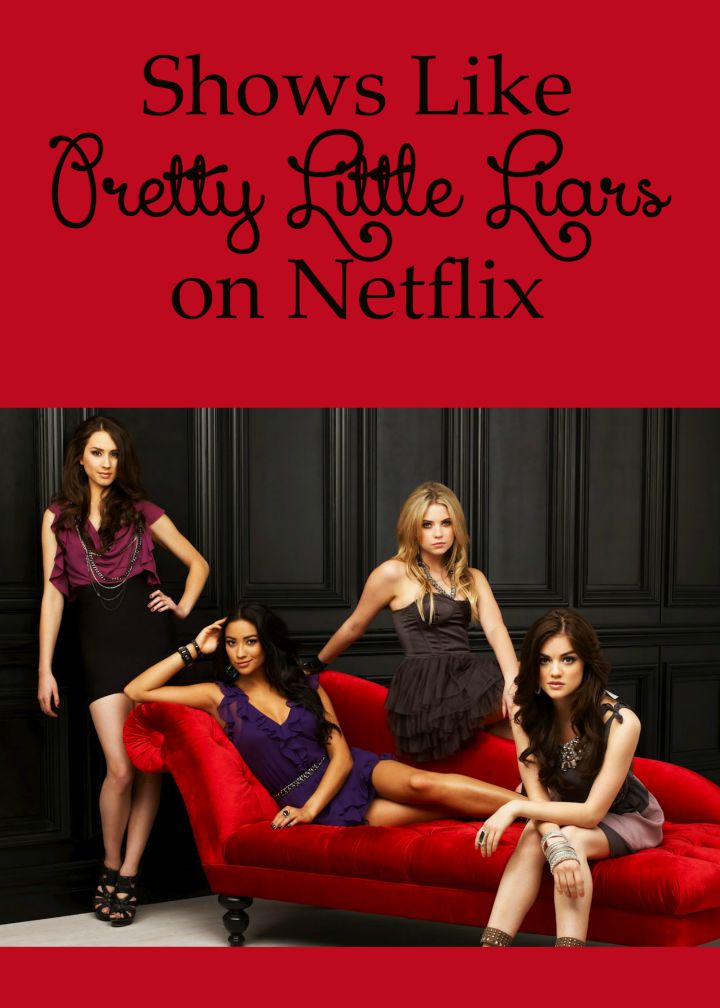 If you're going through Pretty Little Liars withdrawals, watching a few shows like Pretty Little Liars on Netflix can help fill the void. I'm not saying they're going to keep your mind off what's happening back in Rosewood until we find out in January 2016, but at least you'll have something to do besides wallow. Believe me, I totally know how you feel! I was thinking about watching the whole series over again, looking for clues I may have missed. The way I watch TV, though, that would only get me through maybe a month! Check out these other shows like Pretty Little Liars on Netflix and start planning how you'll fill the time until the big return!
Shows Like Pretty Little Liars on Netflix
Vampire Diaries– Vampire Diaries is based on the book series by L.J. Smith. The television show is based on a human girl who finds herself living among witches and vampires. She tries desperately to survive in her human life with her human friends while at the same time dealing with her friends who are witches and her boyfriend who is a vampire. She is so determined to make it all work together that she fights the evil ones. The show began in 2009 and is currently in its seventh season on The CW network. It stars Paul Wesley, Nina Dobrev and Ian Somerhalder.
90210– 90210 is a TV show based in Beverly Hills and showcases the lives of a couple of children as they try and fit in to their new school after their family moves from Kansas. The show ran on The CW network for a total of five seasons from 2008-2013. It stars Shenae Grimes, Tristan Wilds, Rob Estes, Jessica Walter and Lori Loughlin.
The Lying Game– The Lying Game is based on the book by Sara Shepard. The show centers around the life of an elite adopted girl that discovers she has an identical twin. Certain situations lead them to swap lives and live as the other. The ABC Family show ran for two seasons from 2011-2013. It stars Alexandra Chando, Allie Gonino, Blair Redford, Andy Buckley and Helen Slater.
Gossip Girl– Gossip Girl is a story about six friends at an elite high school who are stalked by a gossip girl who does everything in her power to reveal each of their darkest secrets. The show ran on The CW network for six seasons from 2007-2012. It stars Blake Lively, Leighton Meester, Ed Westwick, Chace Crawford, Penn Badgley, Jessica Szohr and Taylor Momsen.
Twisted- Twisted is based on the life of a 16-year old teenage boy who was sent to a juvenile center when he was 11, charged with murdering his aunt. After spending five years in the center, he is released and returns to his hometown. He suddenly becomes the suspect in a classmates' murder but does what he can to clear his name, even revealing his deepest secret: the reason that he murdered his aunt. The show ran for one season on ABC Family from 2013-2014. It stars Avan Jogia, Denise Richards and Kylie Bunbury.
Have you seen any of these shows like Pretty Little Liars on Netflix? Which would you recommend starting with?