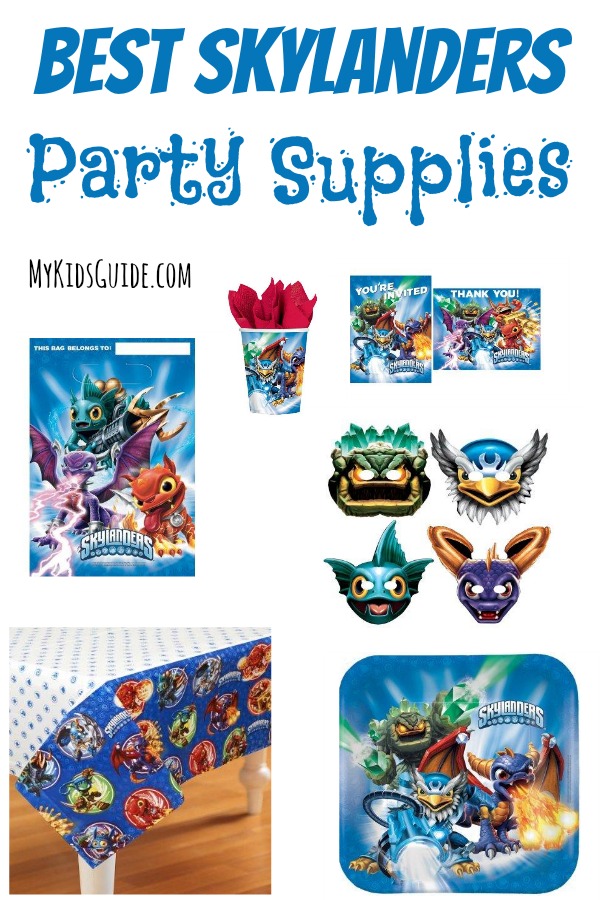 If your kids love Skylanders then you know a themed party is likely in your future.  We love how fun and bright Skylanders is, and have compiled a list of what we feel are the Best Skylanders Party Supplies.  Not only will these help you rock that party for your kids, they are all well within a party budget that you can afford.  Skylanders offers fun bright colors you can mix and match with these fun supplies for an easy party without a ton of expense.
Related Posts:
BEST SKYLANDERS PARTY SUPPLIES
This post contains affiliate links. Thank you for the support.
Skylanders Invitations & Thank You Notes:  Before the party begins you have to invite people to join you.  This pack comes with both invitations and simple thank you notes for after the party.  Great way to dress up the theme and let those attending know what to expect when they arrive.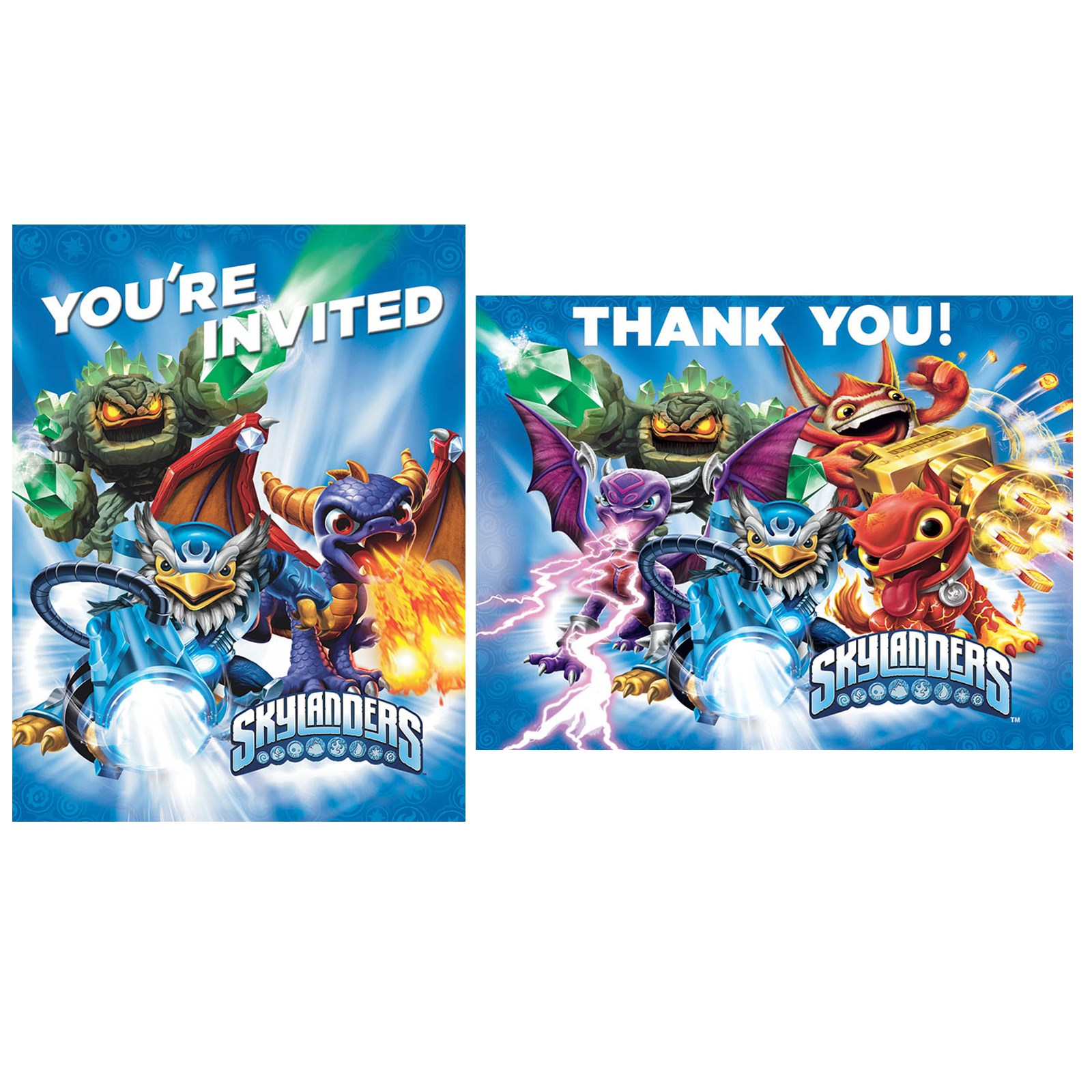 Skylanders Birthday Banner:  Announce the birthday in style with this fun banner that will hang on your door, entry way or above the gift table!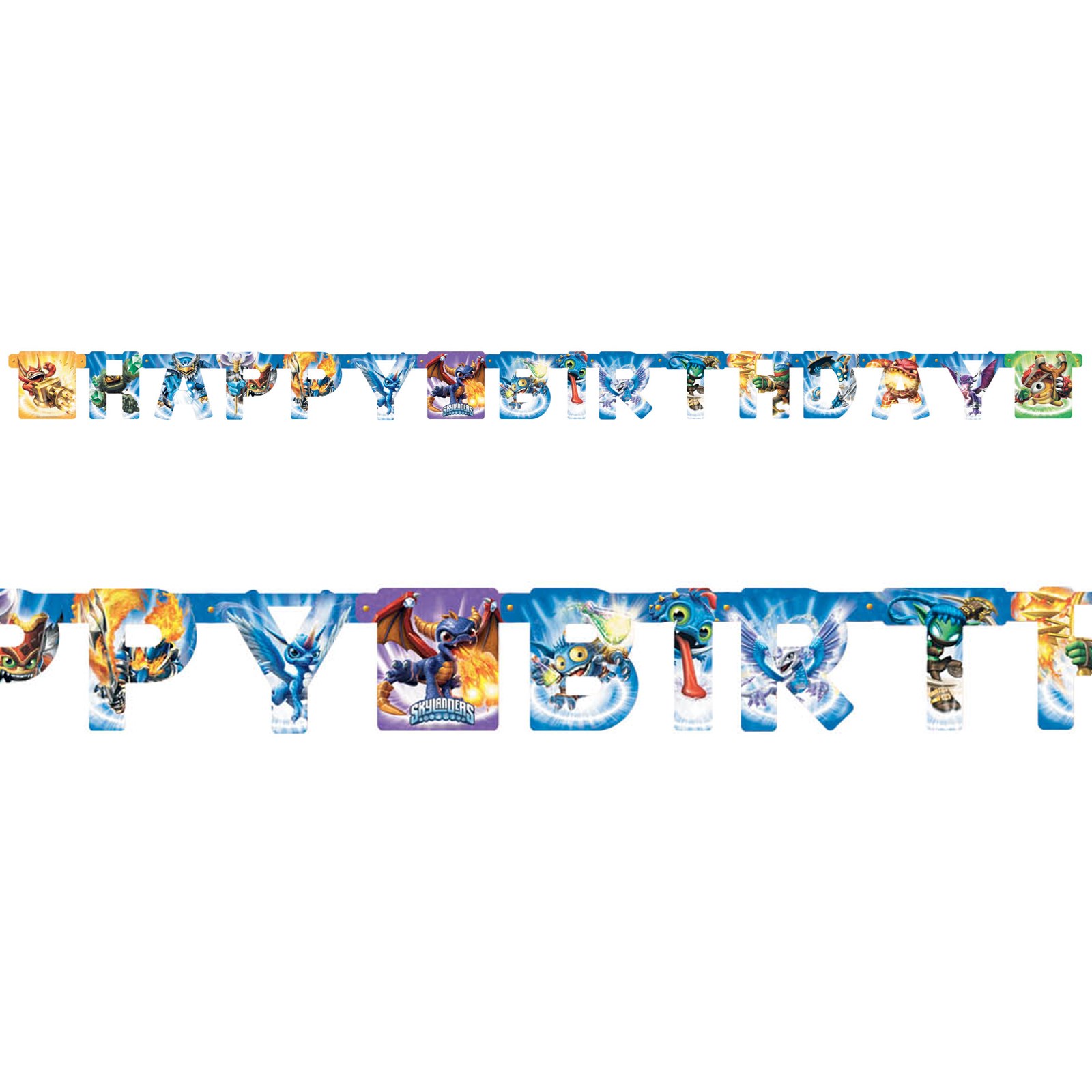 Skylanders Paper Masks:  This assortment of simple paper masks for the hottest Skylanders characters can be great for using on the walls as decorations, handing out to kids to "dress up" during the party, or simply including in the party favor bags for a great fun item to take home.  Everyone loves a bit of dress up, and these are perfect for that.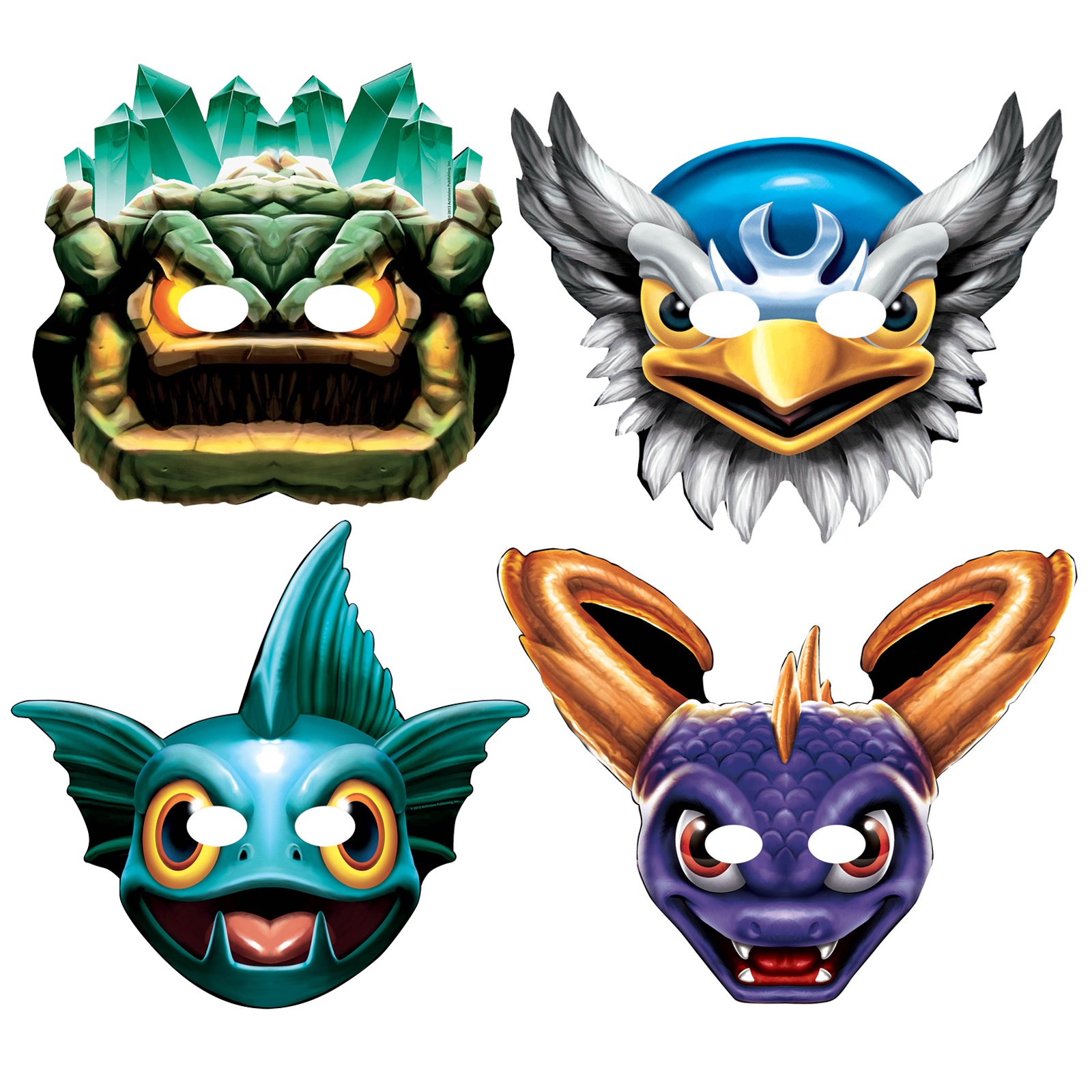 Skylanders Removable Wall Decals:  If you want to go a bit farther with your decorations, these are a great feature that can easily be removed and used again for another party.  You can also keep them and use as decoration in your kids Skylanders themed bedroom.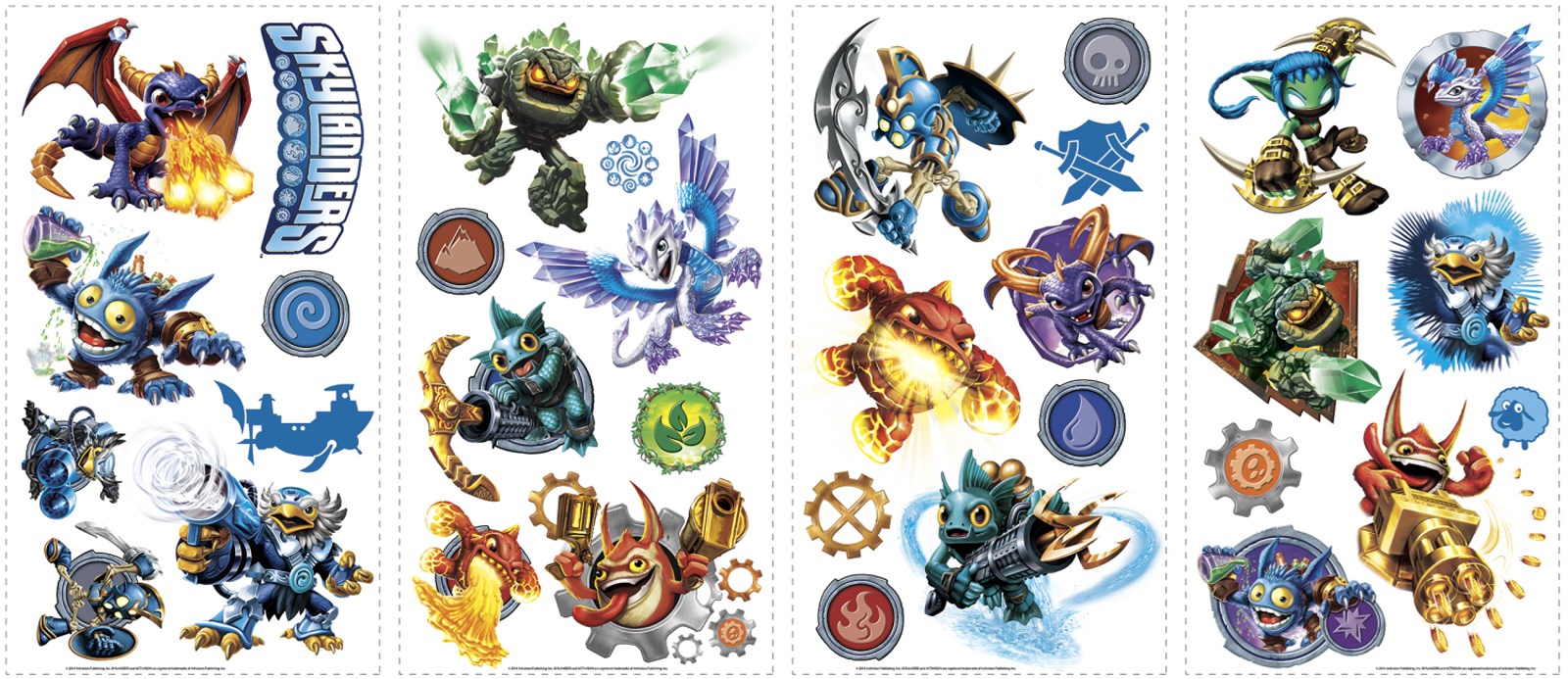 Skylanders Dinner Plates:  These are perfect for the party where you serve chips, dips, snacks and cake.  Sturdy & themed the kids will love them, and so will you since they are easy to throw away.  No cleanup needed!
Skylanders Cups:  Serve your favorite punch in these great reinforced paper cups.  Not only are they fun, you won't have to worry about washing them after the party!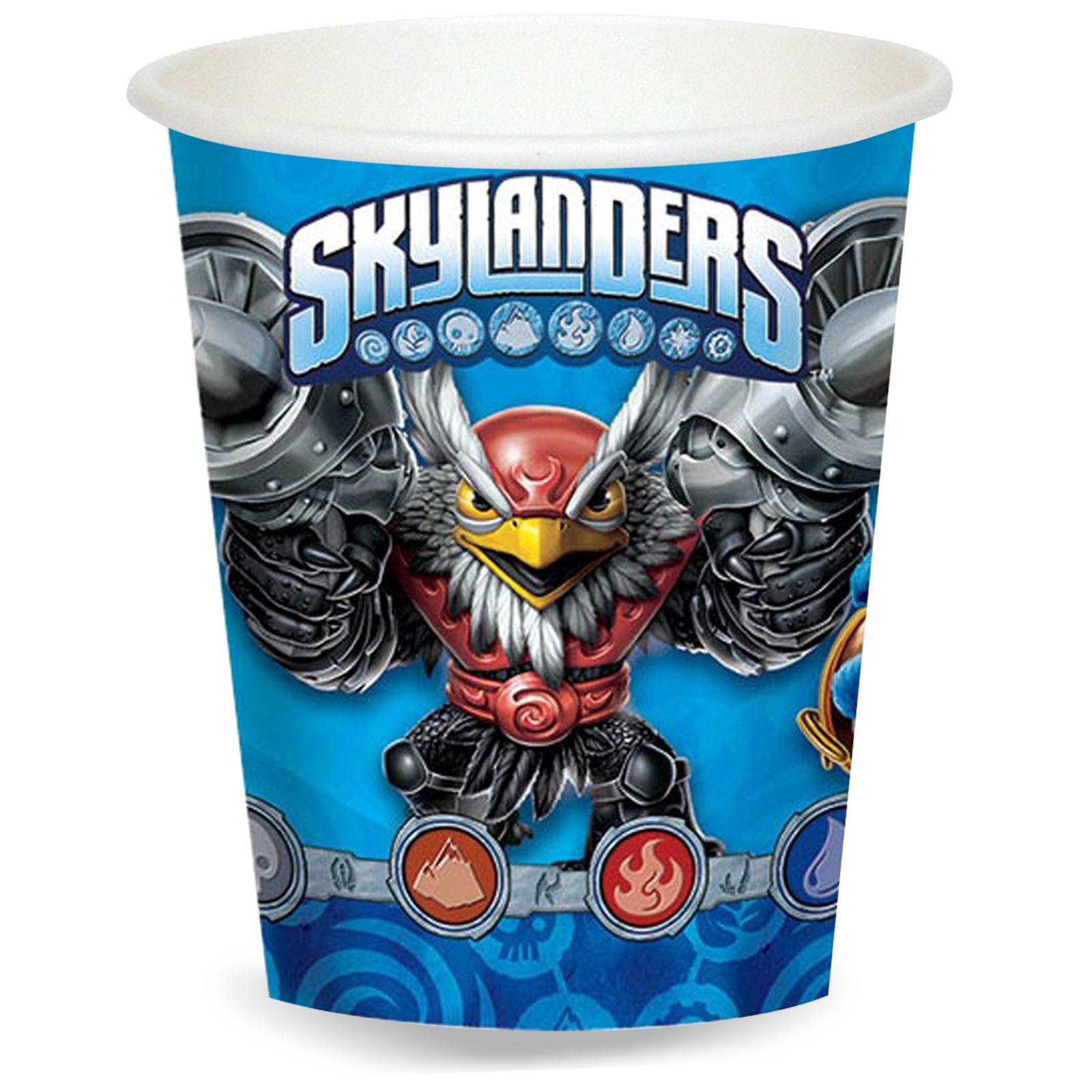 Skylanders Treat Bags:  You have to send home some fun favors with the kids and these bags are the perfect size to stuff with candy, toys and small favors.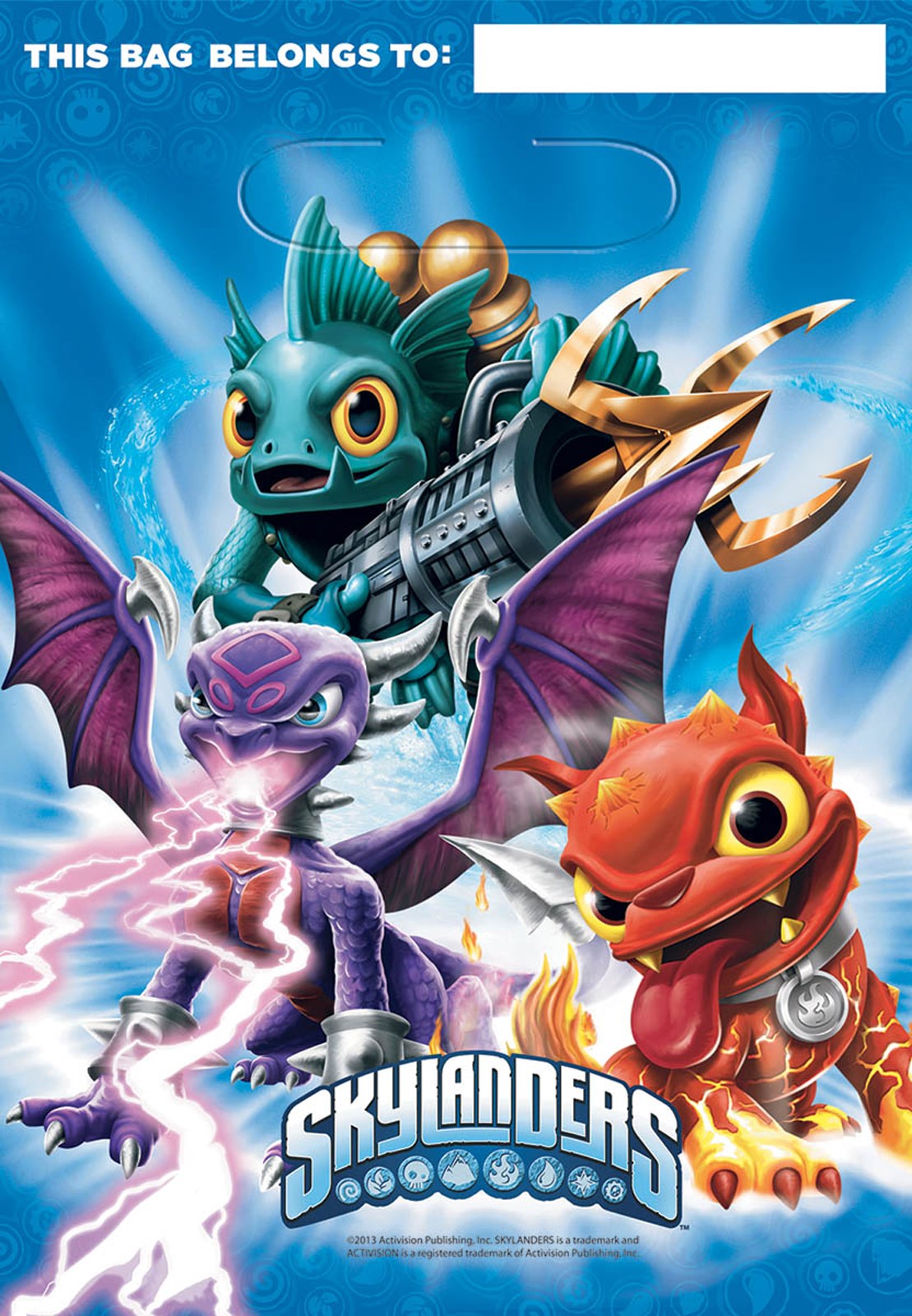 Your next Skylanders party will be a hit with these fun Skylanders party supplies.  Mix and match various solid colored tablecloths, napkins, cups, ribbons and balloons in the Skylanders colors to make the theme come together nicely.  Check out the great Skylanders Party Games we have shared as well as Skylanders Costumes for other fun resources to make your party a hit with all the kids!
 Which of these are your favorite Skylanders party supplies for kids?