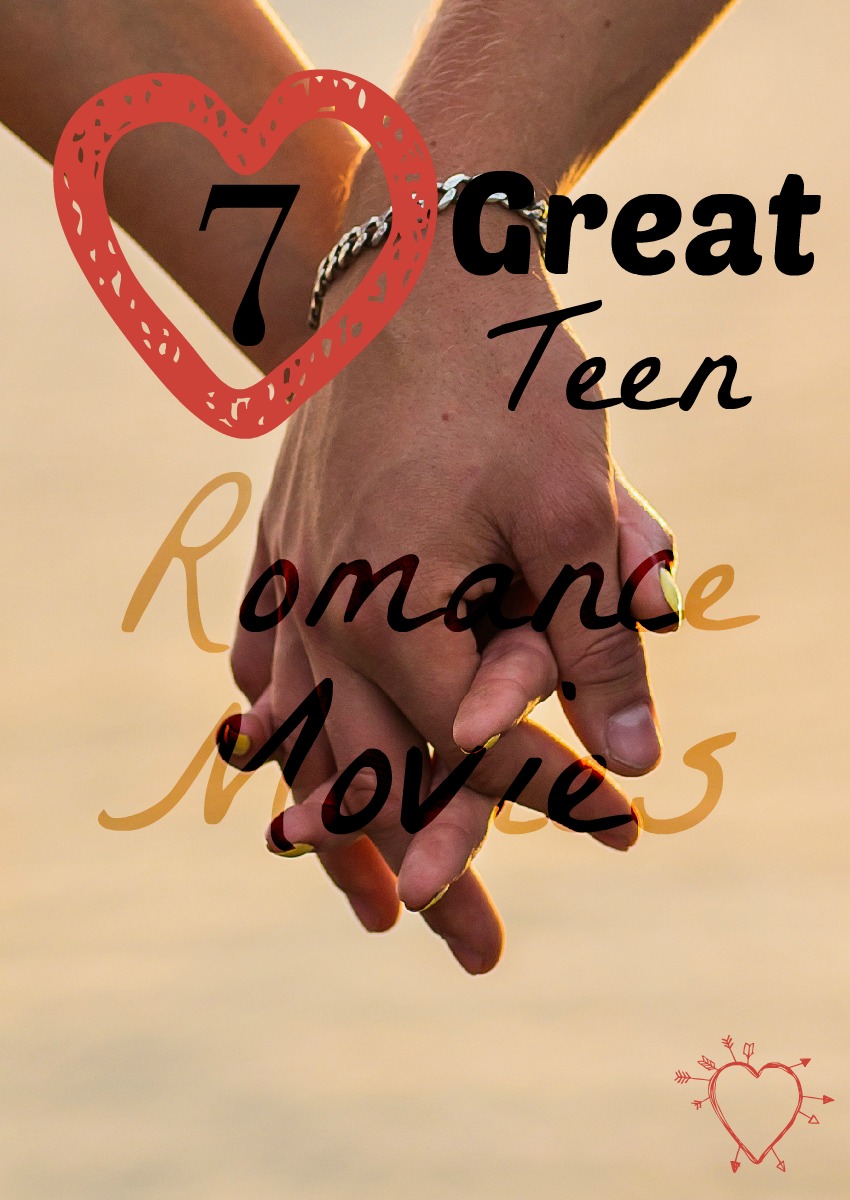 Are you planning a girls' night in and looking for some great romance movies?  Also known as chick flicks, because if you haven't figured it out yet, you will soon learn that the guys aren't really into watching 90-120 minutes of romance!  Who needs them though right?  Grab your girls, some popcorn and a few of these titles and settle in!
List of Teenage Romantic Hollywood Movies
A Walk to Remember: You might have read the book by Nicholas Sparks.  Mandy Moore and Shane West star in this 2002 romantic drama set in North Carolina.  Even though they have gone to school together since Kindergarten, Landon (played by West) has never really noticed Jamie (played by Moore).  That is until he is all but forced to when he gets himself in trouble at school and his consequence is to join the school play.  Jamie helps him when he has trouble learning his lines, and well, you have to watch to see how this turns out.  
Grease: Grease is such a classic!  Sandy and Danny meet over the summer before their senior year.  They fall in love, and Danny is such a gentleman!  Fast forward to the first day of senior year, Sandy is a new student at Danny's high school, and neither one knew this was going to happen.  How is Danny going to keep his bad boy reputation up when that is not the Danny that she knows?  Can they keep their romance alive?  Or will Sandy give him the boot?
https://www.youtube.com/watch?v=wzWmxjYNfz4
Titanic: If you haven't seen this yet, you are missing out on a classic!  Rose is part of high society and Jack is anything but.  They meet on the maiden voyage of the ship crossing the Atlantic to America.  She is set to be married, but things change when she meets Jack.  Be sure you have your tissues ready!  I still cry every time I see this one.
Pearl Harbor: Don't be turned off by this historical movie.  While it is based on historical events, it is a love story involving childhood friends Rafe (Ben Affleck) and Danny (Josh Hartnett) who are pilots in World War II.  Four weeks before accepting a position into the Eagle Squadron flying over in Europe, Rafe met a girl (Kate Beckinsale), who happens to be a nurse in the war.  With Rafe flying planes in Europe, his brother and the nurses, Evelyn included, are relocated to Hawai'i.  Evelyn gets words that Rafe's plane was shot down, and of course she is devastated.  She and Danny find comfort in each other during the sad time, and develop feelings.  I won't give away the rest, but a love triangle develops.  Bring the tissues for this one too!   
The Last Song: This is the movie that brought Miley Cyrus and Liam Hemsworth together back in 2010 (you know, before Miley cut all her beautiful hair off and went off the deep end).  Ronnie (Cyrus) is sent with her brother to spend the summer with her father who she hasn't seen in years.  The rebellious teen is not happy about going for the summer.  Her father tries to reconnect with her through music, like they used to.  However, Ronnie soon finds other interests, such as a handsome local played by Liam Hemsworth.
Nick and Norah's Infinite Playlist: A 2008 romantic-comedy.  Michael Cera plays Nick and Kat Dennings plays Norah.  It is based on a book by Rachel Cohn and David Levithan.  If you are one of those who feels the movie is never like the book, watch the movie first!  Nick is a bass player in a band and still heartbroken over his recent breakup with his girlfriend (which he is keeping very close time of, poor guy).  He meets Norah when his band is playing, sparks fly pretty quick, he even forgets about his ex for a min.  But, she is bound for college and he is in high school, will it work?  
Never Been Kissed:  Out in the working world and far from high school, Josie Geller (played by Drew Barrymore) is now a journalist who is given the job of writing an article from inside the local high school.  As you can tell by the title, she was that girl in school who never had a boyfriend, and has never been kissed.  Once inside those walls again, she reverts back to her quiet and quirky high school self.  She manages to find her way into the popular group, but then gets tripped up when she falls in love with her English teacher.  No one knows she is really not a high school student though!
https://www.youtube.com/watch?v=9geP1zG5e3c
I love a good romance movie.  Whether you feel like flying solo and watching alone on a lazy Saturday night, or you get all your besties (with a box of tissues) you should definitely check these out if you haven't yet!  
What are your faves when it comes to romance movies?  What would you add to this list of teenage romantic Hollywood movies? Leave your favorite titles in the comment section!