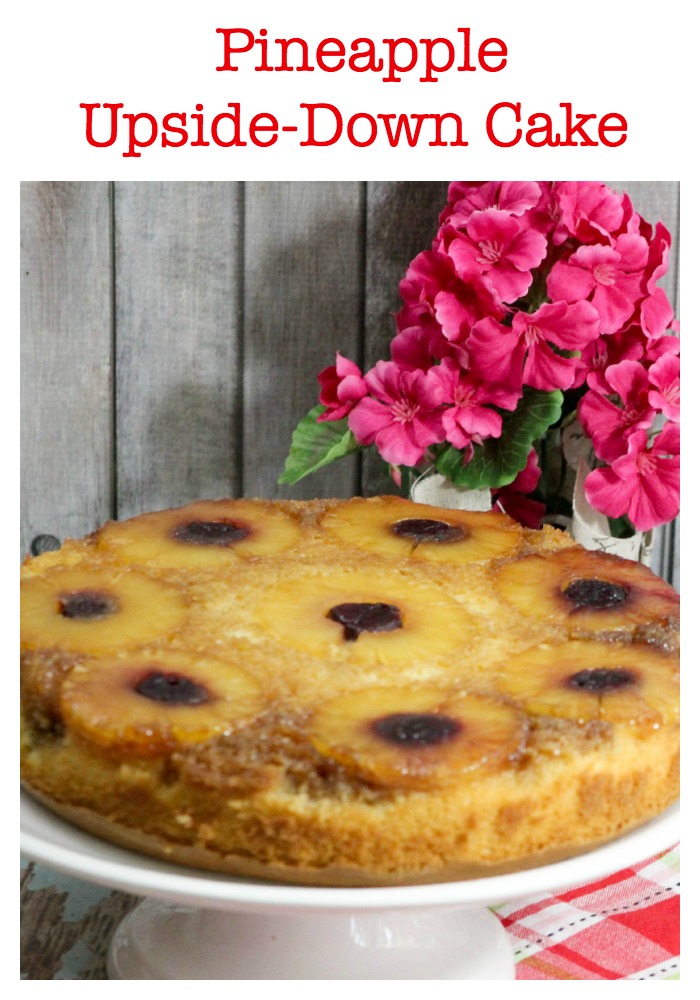 Looking for a delicious cake recipe for your upcoming fall parties? Have you ever tried pineapple upside down cake? It's not nearly as hard to make as it sounds, and it's such a big hit at parties! Trust me, if you bring this along, everyone will think you spent hours baking! The cake mix base makes it so much easier, but if you're feeling super energetic or industrious, you could bake a cake from scratch and use that as the base too, just make sure you follow the directions below for replacing the water! Ready to get baking? Let's see how to make this easy pineapple upside-down cake recipe!
Pineapple Upside-Down Cake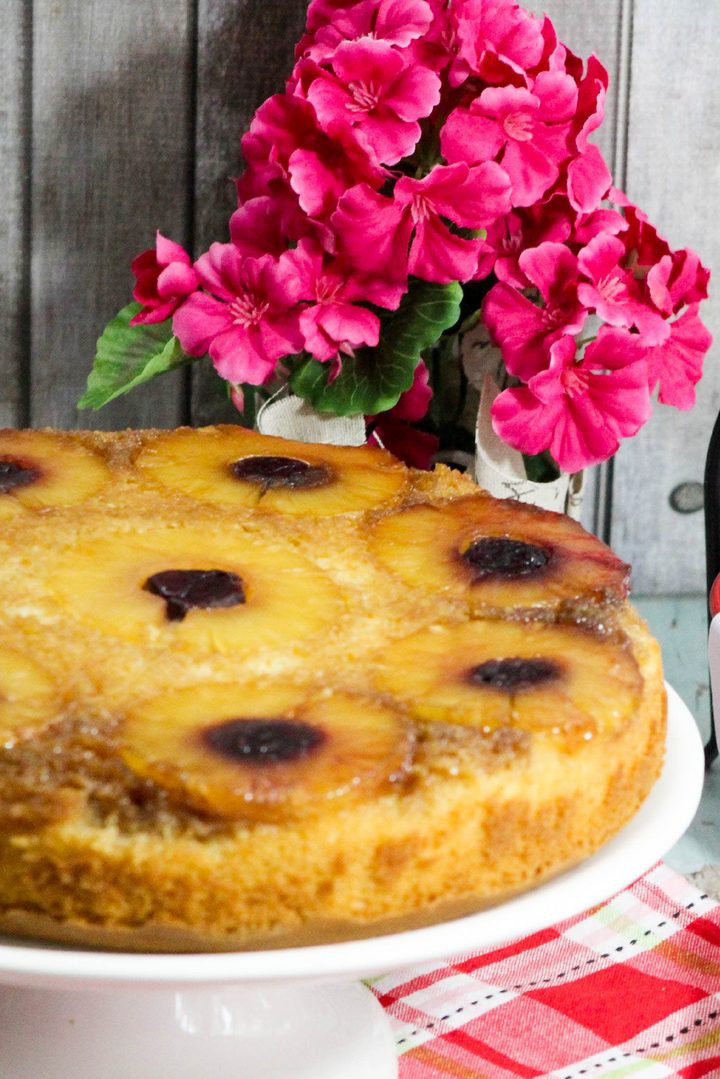 Ingredients:
Affiliate links included. Thanks for the support.
Ingredients to bake the cake
1/4 C unsalted butter, room temp
1 C packed light brown sugar
1 can 

pineapple

 slices in juice, reserve juice
10 bing cherries, pitted
Directions: 
Preheat oven to 350 degrees. Using a 10-inch Springform round pan, melt butter in oven.
Sprinkle brown sugar over the melted butter. Place sliced 

pineapple

 on top of the brown sugar.  Add cherries.
Add water to the 

pineapple

 juice to equal 1 cup.
Add cake mix to a mixing bowl, following directions EXCEPT replace the amount of water the mix requires the combination of the water and juice.
Mix well.
Pour batter over the brown sugar mixture in the cake pan.
Bake at 350 degrees for 40-48 minutes or until an inserted toothpick comes out clean.
Remove from oven, run a knife around the sides of the pan. Loosen the catch on the cake pan and gently lift it away from the cake.
Place a plate on top of the cake and flip it over so the top of the cake is the 

pineapple

, cherries and brown sugar.  Allow the cake to cool for about 2 minutes then remove the cake pan base so the brown sugar sauce can run down the sides of the cake.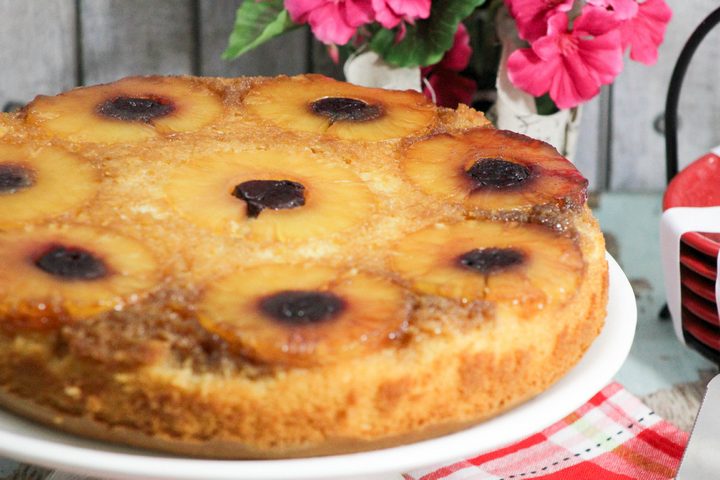 The hardest part is letting it cool before you sneak a slice! TRY to avoid taking any for yourself before he party, though, part of the appeal of a pineapple upside-down cake is the pretty ring! You can eat the cake as is or top with vanilla ice-cream, whipped cream or more tropical fruits.
Have you ever tried making a pineapple upside-down cake before? What tips can you offer other bakers? Share in the comments!