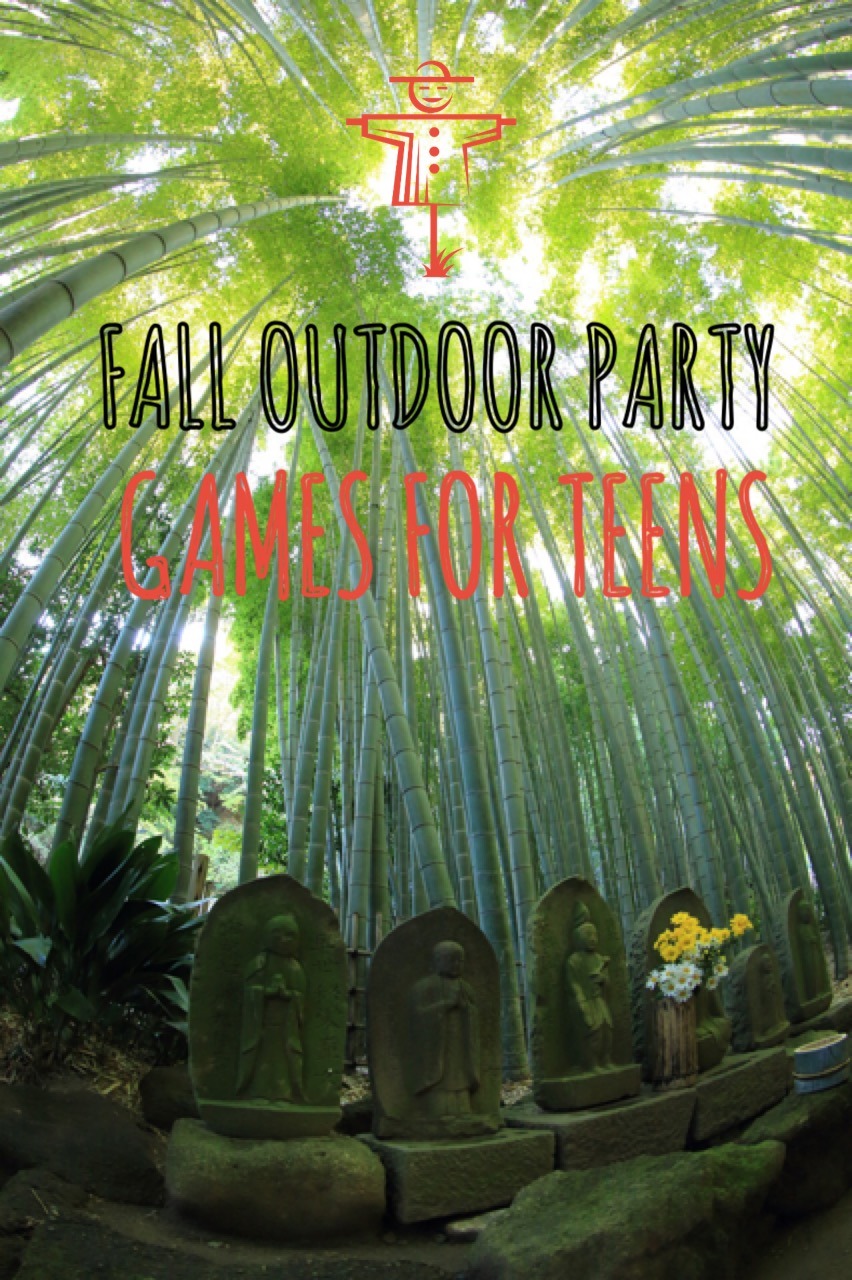 These Fall Outdoor Party Games For Teens are some of my personal favorites. They make having friends over for a harvest party, or even a Halloween party even more fun. I just love being able to play fun games with everyone and see people making new friends. Games are the best way to get to know people!
Related:Back to School Party Ideas for Teens
Fall Outdoor Party Games For Teens
Affiliate links included below.
Make your own mummy or ghost. Give everyone great white sheets, towels, markers, toilet paper or tissue paper to create their own ghosts or mummies. You can cut holes for eyes in the sheet, or wrap each other up in the toilet paper and tissue paper to create a mummy. This is best if you group into teams and let a parent judge who made the best creation.
Related: Scare Yourselves Silly With Our Horror Movie Marathon Party Games!
Bobbing for donuts.


You know the old game of bobbing for apples? Well, this is a little bit different and even better. Instead of putting donuts in a bucket of water, you hang them from a string above your heads. You want them to be just too tall to easily reach. That way you have to jump and try to grab the donut from the string. Even better when you use jelly filled or iced donuts since they are so messy.
Pumpkin carving contest. There isn't fall outdoor party game for teens that can compete with a pumpkin carving contest. Grab the fun kits and stencils in stores with some great various sizes of pumpkins and see who is a Picasso and who can barely make a stick figure. You an even grab those little battery operated LED tea light candles and put inside so you don't have to worry about lighting a candle.
Musical hay bales. Ever heard of musical chairs? Play this fun game using hay bales instead. A perfect way to use the fall theme and have fun watching your friends fight for the last bale of hay to sit on. Make sure to pick a super fun play list for this with the latest hits, or silly songs from your childhood.
Blanket Ball. This is a fun game when you are little kids, but even better as teens. Grab a ball and a sheet and have fun! I prefer using a larger soft ball since it may bounce around and hit someone. Place the ball in the middle of the sheet and have everyone grab a corner and move the sheet around to keep the ball bouncing on the blanket instead of falling off.
These fall outdoor party games for teens are absolutely perfect for a great Harvest Party or Halloween Party! All you need now is a few (or few dozen!) of your closest friends and you're all set!
Do you have any favorite fall outdoor party games for teens? Tell us in the comments!