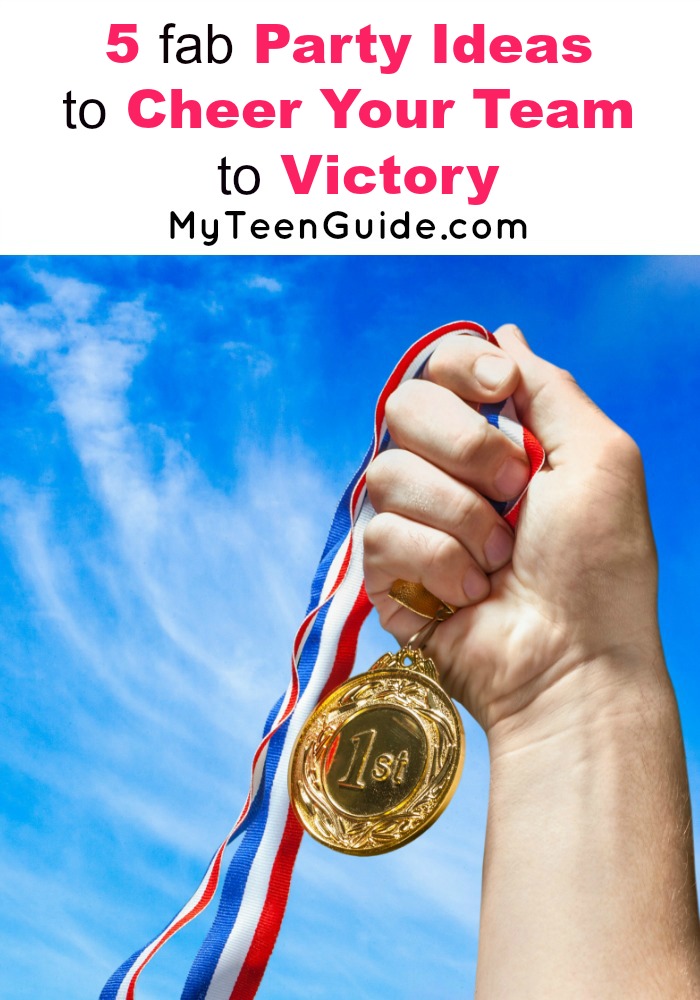 Let the Olympic games begin, and with that plenty of chances to gather your squad for these party ideas. I get so excited for the Olympics every two years; I'm such a fangirl. I love all the moments of victory, and seeing all the countries come together! I get chills just typing it. I can't wait to see the taste of Brazil we will see with the opening ceremonies this year. I know it's been more than a little tricky hosting the Olympics this year in Brazil, but I still can't wait to see what that colorful city shows the world! Plan your party ideas around your favorite Olympic event! You better believe I'm going to be glued to the TV screen for all of the diving and gymnastics! Gather your friends and Bae, grab a flag, and cheer on your favorite athletes!
5 Fab Party Ideas To Cheer On Victory
Flag Eye Makeup
My girls need to step out! I love this flag eye makeup idea to show off your pride! I've included a YouTube tutorial for a USA style eye to get you started. If you're cheering for another country (I've got a soft spot for Canada myself!), there are plenty of tutorials for flag eyeshadow for all sorts of countries on YouTube. I know with a group of my besties, we'll be able to put this stylish eyeshadow look on everyone! Who wants to help me paint my eyes?
More Patriotic Ideas!: The Most Epic Fourth Of July Glow Party You'll Never Want To Leave
Gold Medal Oreos
https://www.instagram.com/p/BIXu3dQDRq7/?tagged=olympicsparty
Ohh these are fun! I like this gold medal cookie idea made with Golden Oreos or similar sandwich cookies. This is a simple treat that will give a lot of Olympic spirit to your snack tray. I bet you'll have more than one gold medal!
Don't miss a minute of the games, sleepover!: 5 Fabulous Sleepover Party Ideas For The Best Party Ever
Slow Motion Sports Game
https://www.instagram.com/p/BFIJxKbAKim/?tagged=olympicsparty
Hahaha here is a fun little party game to keep you busy that is similar to charades. Write a bunch of different summer Olympics sports on some slips of paper. Divide up into teams, and take turns having a person from each team in front of the group. Each actor must draw a slip of paper and act out the sport for their team in slow motion! It can be even more fun if you add some Olympic style music while they are acting out the sports. The team who can guess their sport first wins a point, and the team with the most points wins! Make this game even more fun, just like they did in the video by adding patriotic music!
Does your party need more games? THIS!: 5 Hilarious Fear Factor Party Games To Gross Out Your Friends
Patriotic Mocktail
https://www.instagram.com/p/kKSXriwuJD/?tagged=olympicsparty
Um, I just want one ok? Count me in for this super fun red and blue mocktail for Team USA. According to the post, you fill a glass with ice, and then pour cranberry juice in the bottom filling it about a third of the way. Then add a lemon-lime soda (Sprite or 7-up) to fill the glass two-thirds full, and top it off with a blue sports drink (like Gatorade). Yum!
Easy Olympic Torch Snacks
http://turquoisetulipsandbliss.tumblr.com/post/28061539173/let-the-games-begin
Set out some tasty Olympic snack munchies and watch as they disappear! I love the popcorn idea, as it's always a hit with my friends. I saw another version of this snack where they filled the cones with Cheetos, which also make the cone look like it is on fire.
Don't forget to have the Olympic events playing at the party and cheer along with your squad! Ahhhh, I can't wait!
Which of these party ideas do you love? What are your fav Olympic events? Tell me down in the comments.
Copyright: Vector Image by StockUnlimited