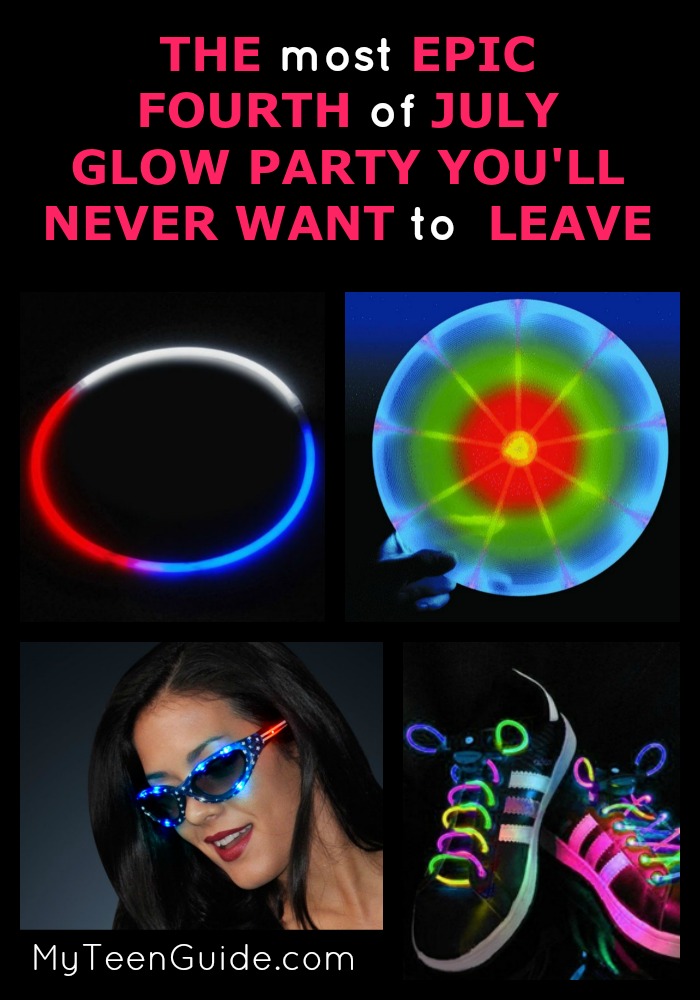 It's time for me to throw my most epic party yet, and do I ever have some ah-mazing Fourth of July glow party ideas for teens! I'm feeling so pumped about this party. I can not WAIT for all my squad to see all the fun Fourth of July glow party swag I scored. This party is going to make super epic photos on my Instagram feed and is the best way I can think of to celebrate summer! Check out what I picked up for my friends for my Fourth of July Glow in the dark party ideas for teens now. This party is going down in the books right next to my epic mystery party. I can't wait for you to see what I got!
The Most Epic Fourth Of July Glow In The Dark Party Ideas For Teens You'll Never Want To Leave
*Affiliate links are included with this post. We only post products we love, but appreciate the clicks and support should you decide to purchase any of these amazing games!
Patriotic Glow Necklaces & Bracelets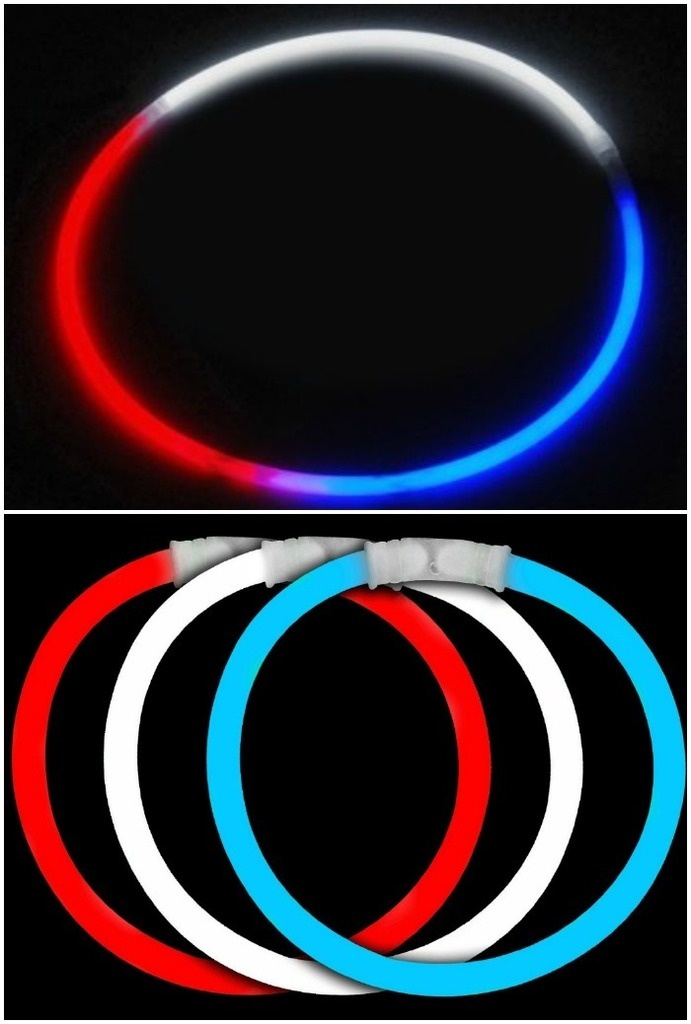 I want to start these patriotic Fourth of July glow party ideas for teens off right! I think these Red White And Blue Glow necklaces will get everyone in the spirit. A larger pack of fifty means we will have plenty to share, and can even wear some as headbands too. You can also grab some similar Red White And Blue bracelets to add to the fun. I love them!
Fourth Of July Glow LED Sunglasses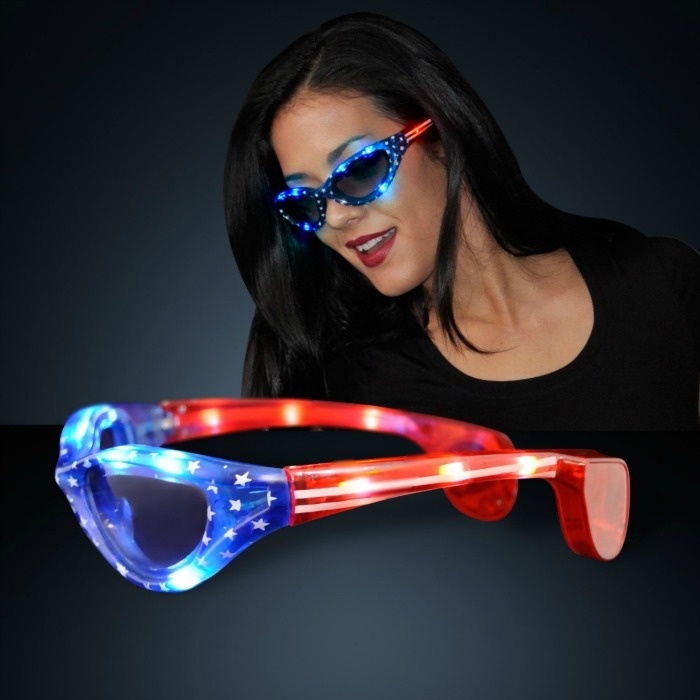 Srsly, could these glasses get any more fun for a Fourth of July party? You need to see these Stars and Stripes American LED sunglasses for your party. It's a flag literally wrapped around your sunglasses. I need a picture of myself in these for my Instagram page. These glasses are on my must-have list for my fourth of July glow party.
Glow Frisbie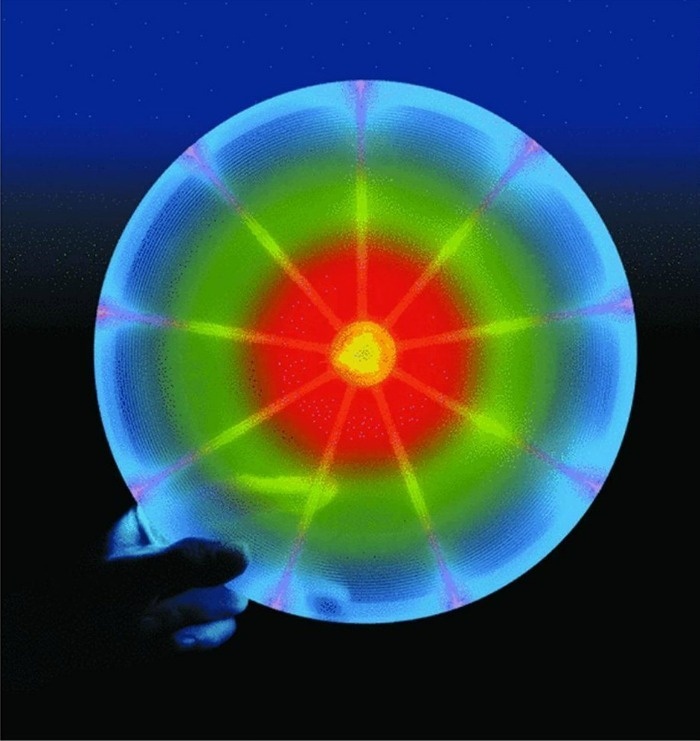 During your epic party, you might find your friends want to get up and move. Spread out in the backyard with this totally hot AF  Flash Flight Disc-O. Yeah, they called this frisbee a funny name, but check out those lights! This frisbee is wicked and perfect for tossing around in the dark as you wait for the fireworks.
Glow Shoelaces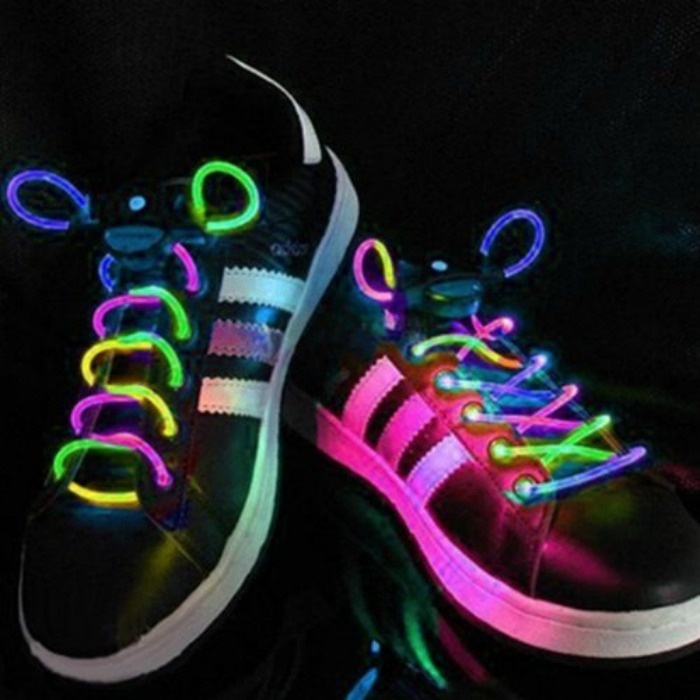 I can totally see wearing these epic glow shoelaces to see the fireworks at the end of the night. Not only are these freaking hot, but it makes it much easier to find your friends! Wouldn't these shoe laces be fun for a dance party? I want them!
Dancing Red White And Blue Batons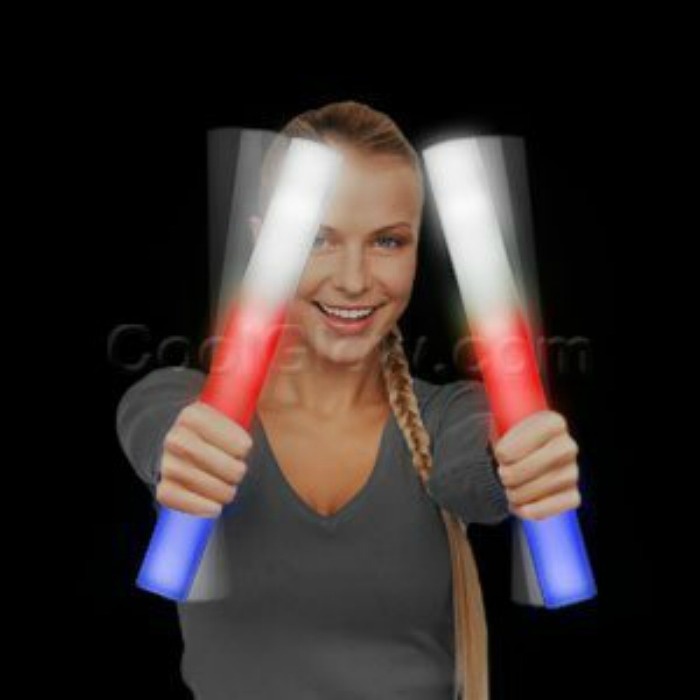 Check these hot Red White and Blue Batons! I can just imagine making some crazy videos with my friends dancing and these batons. Spin them around to make these thick batons dance in the night sky. These inspire me to challenge my friends to a "fire" dance contest. No actual flames for this dance,  just glow batons! I think these might be able to double as light sabers for a Star Wars party. Awesome!
So lovelies, what are you picking up for your epic fourth of July glow party ideas for teens? All of these items are headed to my house right now! Tell me your fav items in the comments!