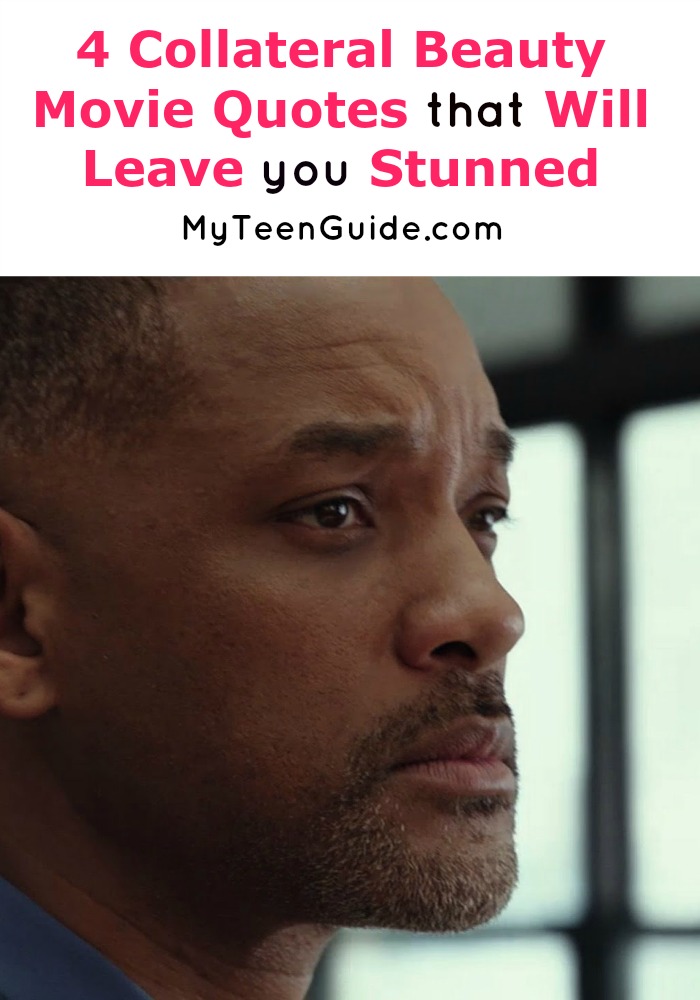 The loss of a child is absolutely devastating, and nothing illustrates that more than these Collateral Beauty movie quotes. Will Smith shines in this terribly dark, terribly brooding drama. In fact, much of the cast are big award winners and can pull off this really heavy drama. I think I need two boxes of tissues for this film. Check out the trivia and some of the powerful movie quotes from Collateral Beauty. This post contains affiliate links.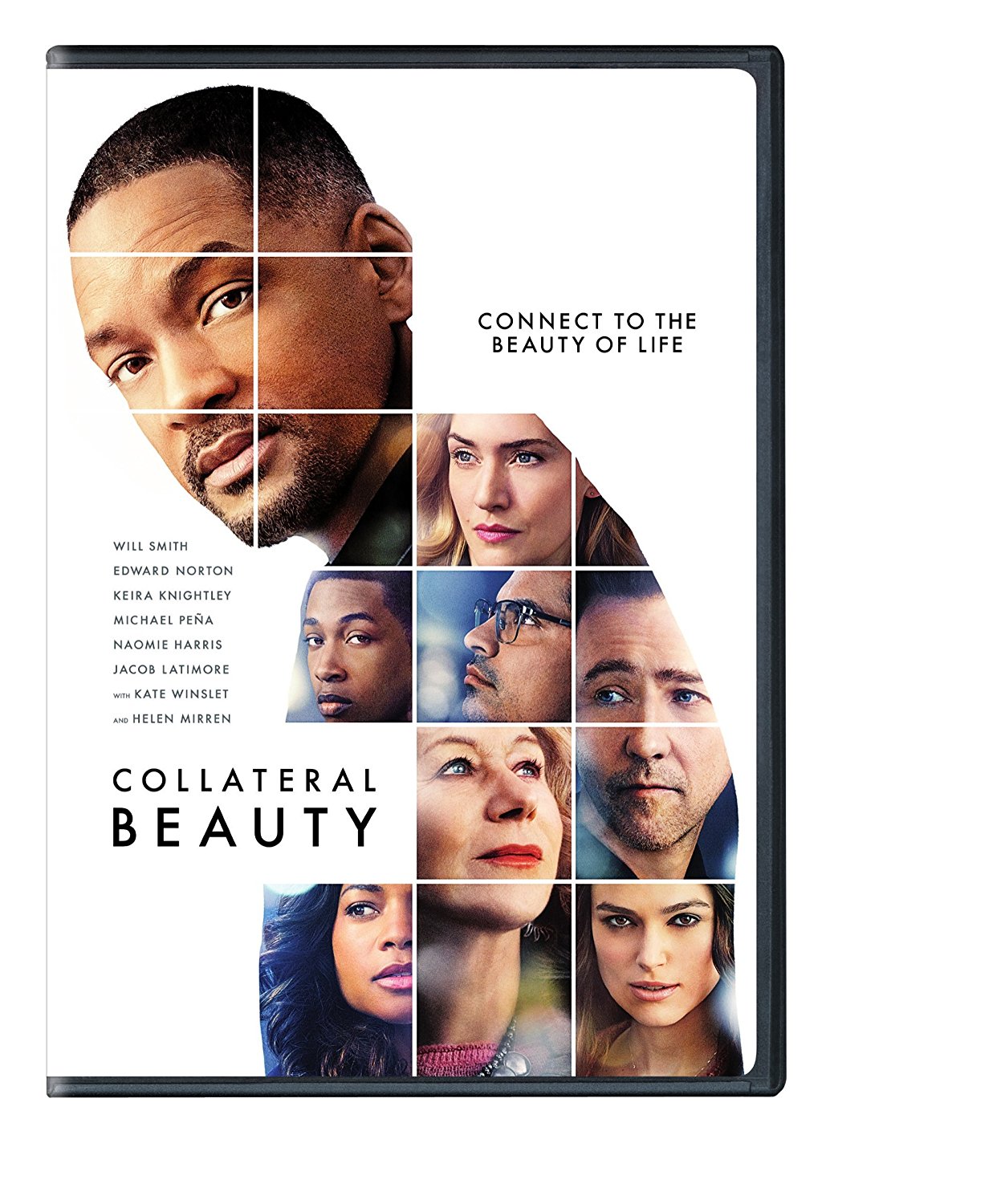 Related –> 5 Emotional Movies Like Fences You Have To Watch
4 Collateral Beauty Movie Quotes That Will Leave You Stunned
Collateral Beauty is an upcoming drama movie that is due to hit theaters on December 16, 2016. The movie showcases the life of Howard Inlet, a smart and successful advertising executive who disconnects from the world after the loss of his daughter. He soon encounters three mysterious figures- Love, Time and Death- who help him move on with his life. Collateral Beauty stars Will Smith as Howard, Keira Knightley as Aimee Moore/Love, Jacob Latimore as Raffi/Time and Helen Mirren as Brigitte/Death. Here are some trivia and quotes from the movie Collateral Beauty.
Related –> 5 Dramatic Movies Like The Help To Watch More Than Once
Collateral Beauty Movie Trivia
Before Will Smith was cast for the role of Howard Inlet, Hugh Jackman was chosen for the role. However, Jackman had to back out because of his commitment to his role in Wolverine 3.
Collateral Beauty features 2 Academy Award winners and 3 Academy Award nominees. Kate Winslet won Best Actress Award in 2009 for her role as Hanna Schmitz in The Reader, and Helen Mirren won Best Actress Award in 2006 for her role as Queen Elizabeth in The Queen. Will Smith was nominated twice for Best Actor; in 2002 for his role as Muhammad Ali in Ali and in 2007 for his role as Chris Gardner in The Pursuit of Happyness. Edward Norton was nominated twice for Best Supporting Actor and once for Best Actor. In 1997 for his role as Aaron Stampler in Primal Fear and in 2015 for his role of Mike Shiner in Birdman for Supporting Actor and in 1999 for his role as Derek Vinyard in American History X for Best Actor. Keira Knightley was nominated for Best Actress in 2006 for her role as Elizabeth Bennet in Pride & Prejudice and for Best Supporting Actress in 2015 for her role as Joan Clarke in The Imitation Game.
David Frankel is the movie's director. He previously directed other movies including the 2006 The Devil Wears Prada, the 2008 Marley & Me and the 2012 Hope Springs.
Collateral Beauty Movie Quotes
QUOTE 1: Howard Inlet, as a voiceover in the movie trailer:
Howard- "We're here to connect. Love, time, death. Now these three things connect every single human being on earth. We long for love, we wish we had more time, and we fear death."
QUOTE 2: Conversation between Simon Scott and Claire Wilson:
Simon- "Kids write letters to Santa Claus, it doesn't mean they're crazy."
Claire- "No, this is therapeutic."
QUOTE 3: Conversation between Brigitte and Howard Inlet:
Brigitte- "People write letters to the universe all the time, most don't get a personal response, but you are."
Howard- "I don't want this!"
QUOTE 4: Conversation between Claire Wilson and an unknown woman:
Claire- "He writes letters, who are they to?"
Woman- "Howard doesn't write letters to people; he writes to things. Time, love, death."
So which of these Collateral Beauty movies quotes left your stunned? Tell me what you think about this movie in the comments!