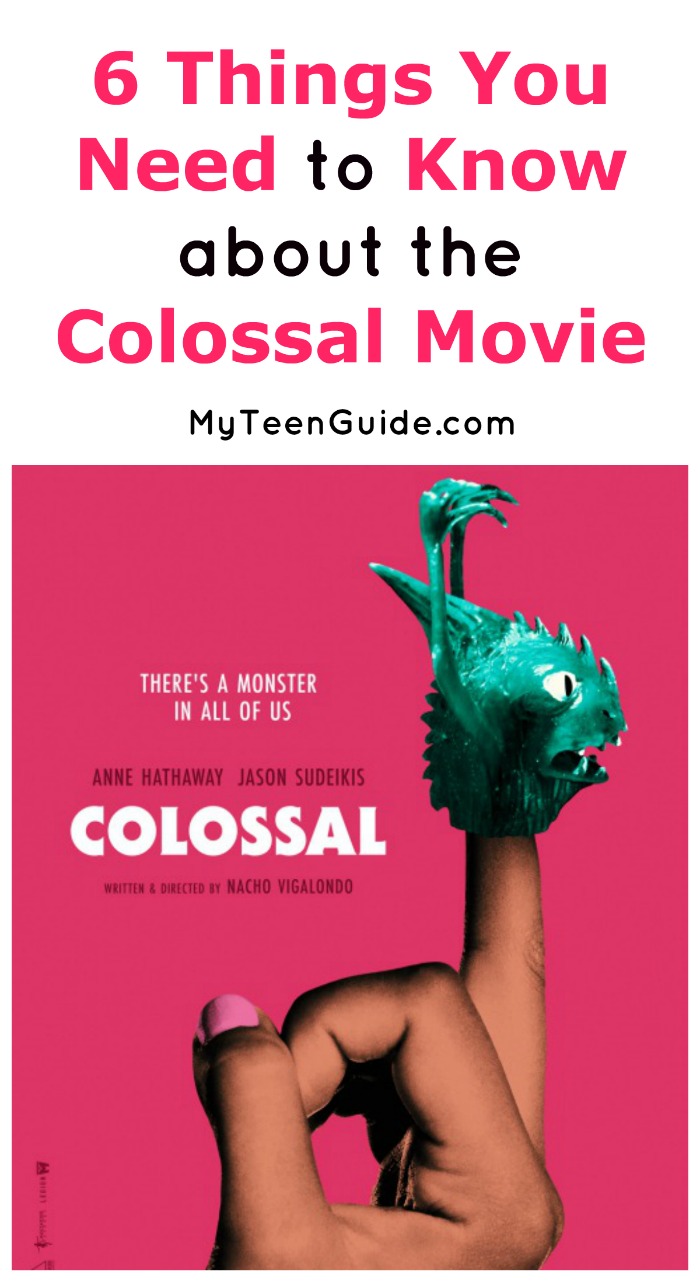 Have you heard about Anne Hathaway's new sci-fi comedy movie coming out in April? By the end of our Colossal movie trivia, you'll know everything you need to know about it! I have to admit, I hadn't heard about this one until recently, but now I'm totally excited to see Anne play such a funny role! We've seen her do "romantic comedy" funny before in movies like Ella Enchanted and the Princess Diaries, but her role in Colossal is something totally different! Check out the trailer, then read on for a few fun facts about the movie!
6 Colossal Movie Trivia
The director of Colossal is Nacho Vigalondo. While he may not be a household name here in the United States, he is in Spain. He was nominated for a 2005 Academy Award for Best Live Action Short and a 2004 European Film Award for Best Short Film, for his movie 7:35 in the Morning.
Anne Hathaway has played an array or roles throughout her movie career, but never one like this. She has played a college graduate, aspiring journalist, Andrea Sachs, in the 2006 comedy drama movie The Devil Wears Prada, as well as an astronaut, Dr. Amelia Brand, in the 2014 epic sci-fi movie, Interstellar. However, she was attracted to the script when she read it and enjoyed playing a different movie role.
Hathaway's co-star, Jason Sudeikis, who plays the role of Oscar, is normally typecast for his comedic roles. So, this was a different role for him as well. Like Hathaway, Sudeikis was also attracted to the movie script. He is best known for his role as Kurt Buckman in the 2011 comedy movie Horrible Bosses, as well as its 2014 sequel and for his role as Barbara "David" Clark/Miller in the 2013 comedy movie We're the Millers.
Anne Hathaway plays the lead role in this movie. However, did you know that female leads in monster movies is a rare occurrence? If you think about it, most monster movies have a male lead. The 2012 movie Wrath of the Titans had Sam Worthington in the lead role as Perseus. In the 2013 movie Jack the Giant Slayer, Nicholas Hoult played the lead role of Jack. And in the 2015 movie Jurassic World, Chris Pratt played the lead role of Owen.
And speaking of Anne Hathaway, she was actually pregnant when filming Colossal. This means that she had to take precautions when it came to some of her fight scenes. Hathaway gave birth to a baby boy, Jonathan, in March of 2016. Oh, and filming was done in Vancouver, Canada in October and November of 2015.
The movie isn't even out in theaters yet and it has already gotten great reviews by the critics. The movie world-premiered at the Toronto International Film Festival in Toronto, Canada on September 9, 2016. It also made its U.S. debut at the Sundance Film Festival in Park City, Utah on January 20, 2017. Here is just a couple of the critic reviews! Tom Huddleston from Time Out said, "Determinedly bizarre, psychologically inquisitive and in the end rather wonderful." Nick Allen from RogerEbert.com stated, "Colossal is one of those movies with the amount of creativity that some directors never produce in their whole lives."
Have you heard any other fascinating Colossal movie trivia? Share below!