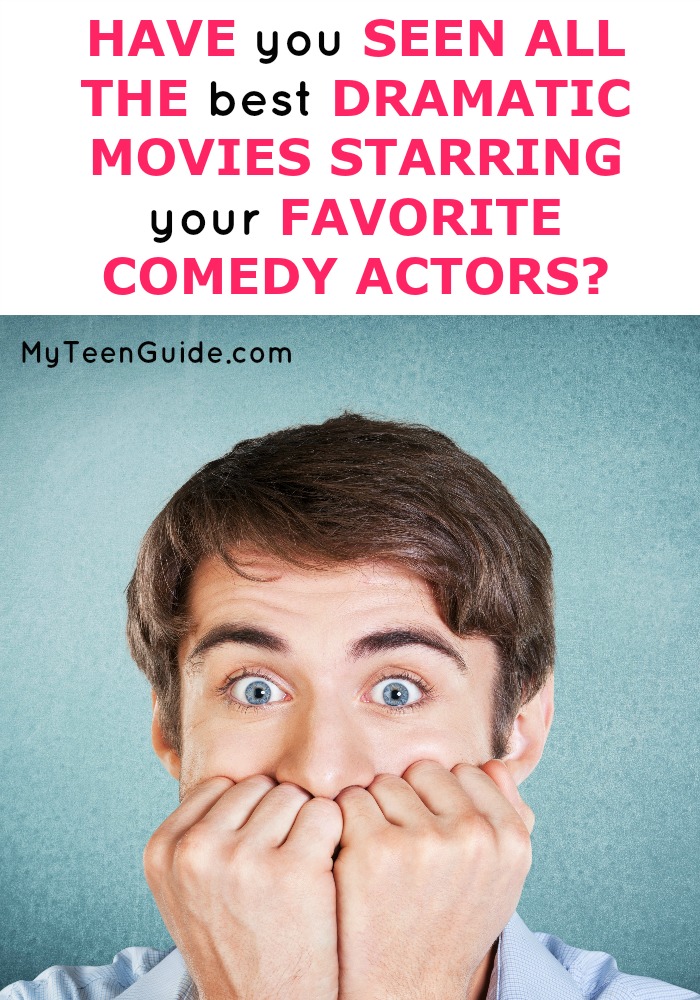 All movie fans have a list of the best dramatic movies and best comedy movies they have seen. What happens when you mix dramatic movies and comedy actors? Well, sometimes you get a drama movie that is absolutely genius! Theses are the movies to watch over and over because everything gels! Check out some of your favorite comedic geniuses killing it in these dramatic movies below.
Have You Seen All The Best Dramatic Movies Starring Your Favorite Comedy Actors?
Lost in Translation- Bill Murray
Lost in Translation is a 2003 romantic drama comedy movie, starring Bill Murray as Bob Harris and Scarlett Johansson as Charlotte. Bob Harris, an older actor, meets and becomes friends with Charlotte, a college graduate. For this movie, Bill Murray won the British Academy Film Award for Best Actor in a Leading Role and a Golden Globe Award for Best Actor in a Motion Picture. Murray is best known for his comedic roles in (1979) Meatballs as Tripper Harrison, (1980) Caddyshack as Carl Spackler and (1993) Groundhog Day as Phil Connors.
Eternal Sunshine Of The Spotless Mind- Jim Carrey
Eternal Sunshine of the Spotless Mind is a 2004 romantic comedy drama movie, starring Jim Carrey as Joel Barish and Kate Winslet as Clementine Kruczynski. Joel and Kate are a couple that undergoes a procedure to be erased from each other's mind, when their relationship heads south, and then discovers the love they first had at the beginning. For this movie, Jim Carrey won the San Diego Film Critics Award for Best Actor in a Leading Role. Carrey is best known for his comedic roles in (1994) The Mask as Stanley Ipkiss/The Mask, (1995) Batman Forever as The Riddler, (1996) The Cable Guy as Ernie "Chip" Douglas and (2003) Bruce Almighty as Bruce Nolan.
Dreamgirls- Eddie Murphy
Dreamgirls is a 2006 musical drama movie, starring Jamie Foxx as Curtis Taylor Jr., Beyoncé Knowles as Deena Jones, Eddie Murphy as Jimmy "Thunder" Early, Jennifer Hudson as Effie White and Danny Glover as Marty Madison. The movie is about the history of The Supremes and their record label Motown. For this movie, Eddie Murphy won the Golden Globe Award for Best Supporting Actor in a Motion Picture and the Screen Actors Guild Award for Outstanding Performance by a Male Actor in a Supporting Role. Murphy is best known for his comedic roles in (1984) Beverly Hills Cop as Detective Michael Axel Foley, (1996) The Nutty Professor as various roles including Professor Sherman Klump and Buddy Love and (2003) The Haunted Mansion as Jim Evers.
Of the best dramatic movies on this list, which is your fav? Tell me which movie you want to see in the comments!
Copyright: Vector Image by StockUnlimited