This Cowboy Party Games post contains affiliate links. We only recommend products we love.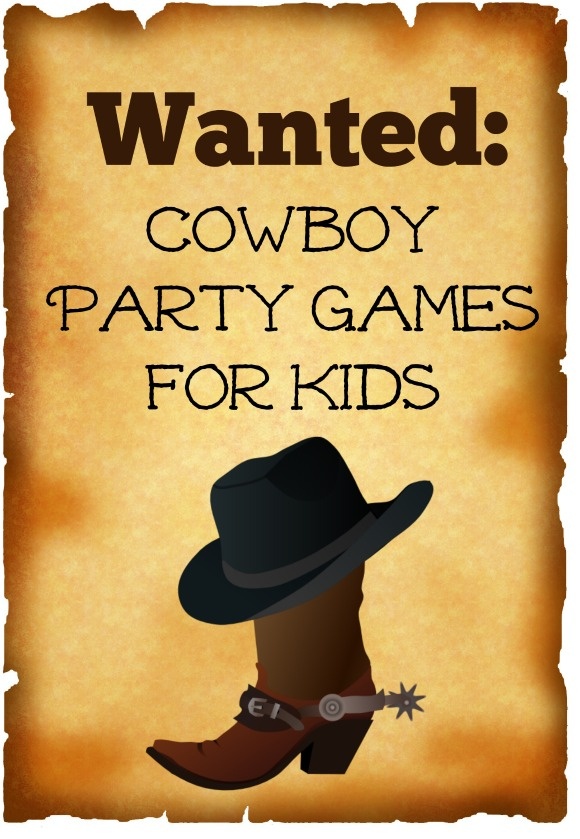 Planning a Wild, Wild West bash for your child's birthday? You'll need to play some cool Cowboy party games for kids to keep the party going! After all, we all know that planning an amazing party requires keeping kids engaged! We have a few fun ideas to really capture the adventure of the West and make your party a smashing success. Check them out!
Cowboy Party Games for Kids
Stomp the balloon
For this game, you'll need a ton of balloons! If you can get some cool cowboy balloons, that would be even better. Otherwise, just use what you have on hand. Tuck some cowboy stickers and other small goodies into the balloons. Blow them up tight (inflated almost to the point of popping). Choose your "stomping grounds" and lay the balloons all over the floor. Next, set the kids loose! Tell them to stomp and pop to get their goodies! This game will be real fun, and your kids will be overjoyed with their newly found cowboy gifts. You can also play music in the background and let your kids jump and dance along the balloons.
Lasso the cow
This is one of the funniest and also an extremely enjoyable cowboy party games. Here, you need two adults who need to dress up as a horse and a cow. The one dressing as a horse would need a horse mask and the brown shirt. Follow the same technique for the cow. Now, each kid gets to ride on the horse and lasso the cow. The winning kids also get cowboy goodies. Try this game, if you are active and sporting enough to share the fun with your little ones. Obviously not a good idea if you have back problems or older (and bigger), so use common sense!!
Digging for Gold

This game is easy, simple and fun too. Here, you will need a huge bucket or a tub. The larger the tub or bucket is, the greater the fun. Now, fill up the bucket or the tub with sand. If you don't want real sand, then play sand can also work wonders here. After this mix some gold coin chocolates in the sand. Now, get the kids and ask them to find the gold. Your little ones will surely enjoy the gold digging sessions.
 Knock out the boot
Knocking out boots is one game which your kids will love. Simply put a series of cowboy boots on a table. Now, get some paper and write a few points on them. Cut out those points and attach them on the different boots. Now, one by one ask each kiddo to knock out as many boots they can with a small bean bag. Finally the kid who knocks out the maximum scores wins the game. You can fill in small cowboy stickers, small plastic animals and chocolates in each boots. This way the kids will get all the goodies in their respective boots.
Try out these innovative cowboy party games to keep your little ones busy partying. With the goodies and the theme, your kids will surely love these games. Remember, you can find tons more great ideas in our ultimate party games for kids post!
Do you have any favorite cowboy party games for kids?