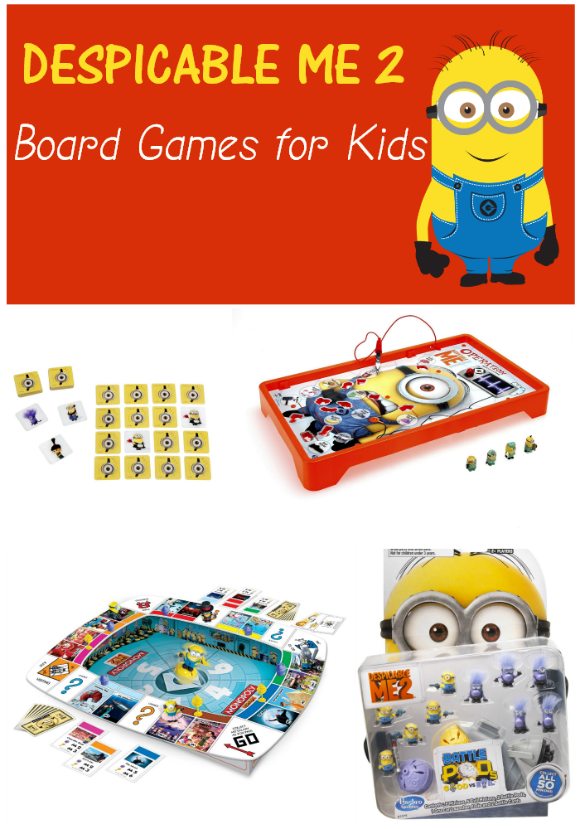 Fans of Gru and the gang will love these Despicable Me 2 Board Games for Kids!  They're the perfect compliment to your Despicable Me party! Right now, there are four different Despicable Me 2 Board games available. The great thing about these games is that they are easily tailored for any skill level. You just have to get a bit creative. For example, if the regular rules of Monopoly are too complex, come up with your own simpler rules. No one said you have to play by the written rules all the time!
Related Minion Reads
Despicable Me 2 Board Games for Kids
The following post contains affiliate links. We recommend only what we love.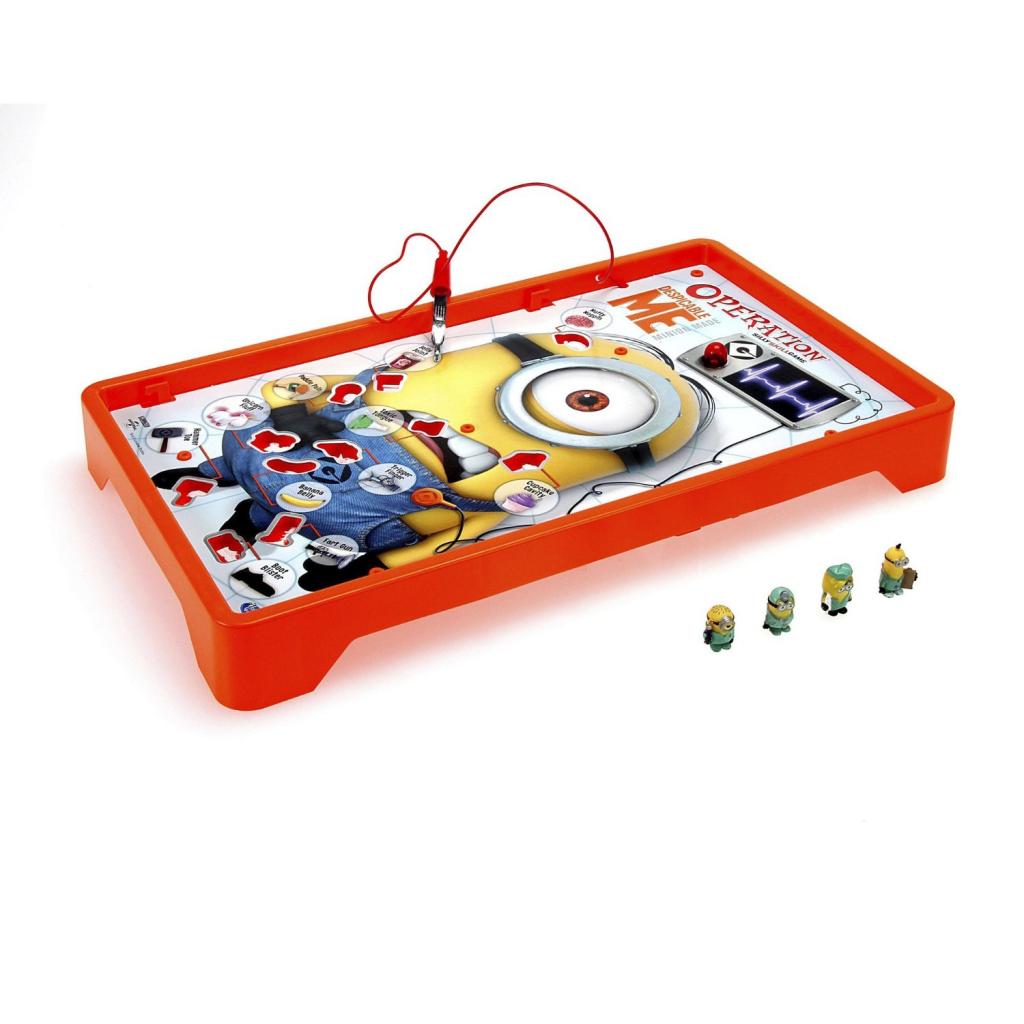 Operation Despicable Me 2 Silly Skill Game
This game is one of our favorite Despicable Me 2 board games! It's very similar to the original Operation game.  Here, Stuart is having a real bad day and the kids have to help him fix his nutty noggin and get rid of the unicorn fluff. The game comes with 11 funatomy parts, 4 minions and one storage bag. The twist on this game? You can earn Minion Medics for extra points. It takes a steady hand to play this game. If you have younger kids, try loosening the rules a bit. For example, each kid gets one "buzz" per turn.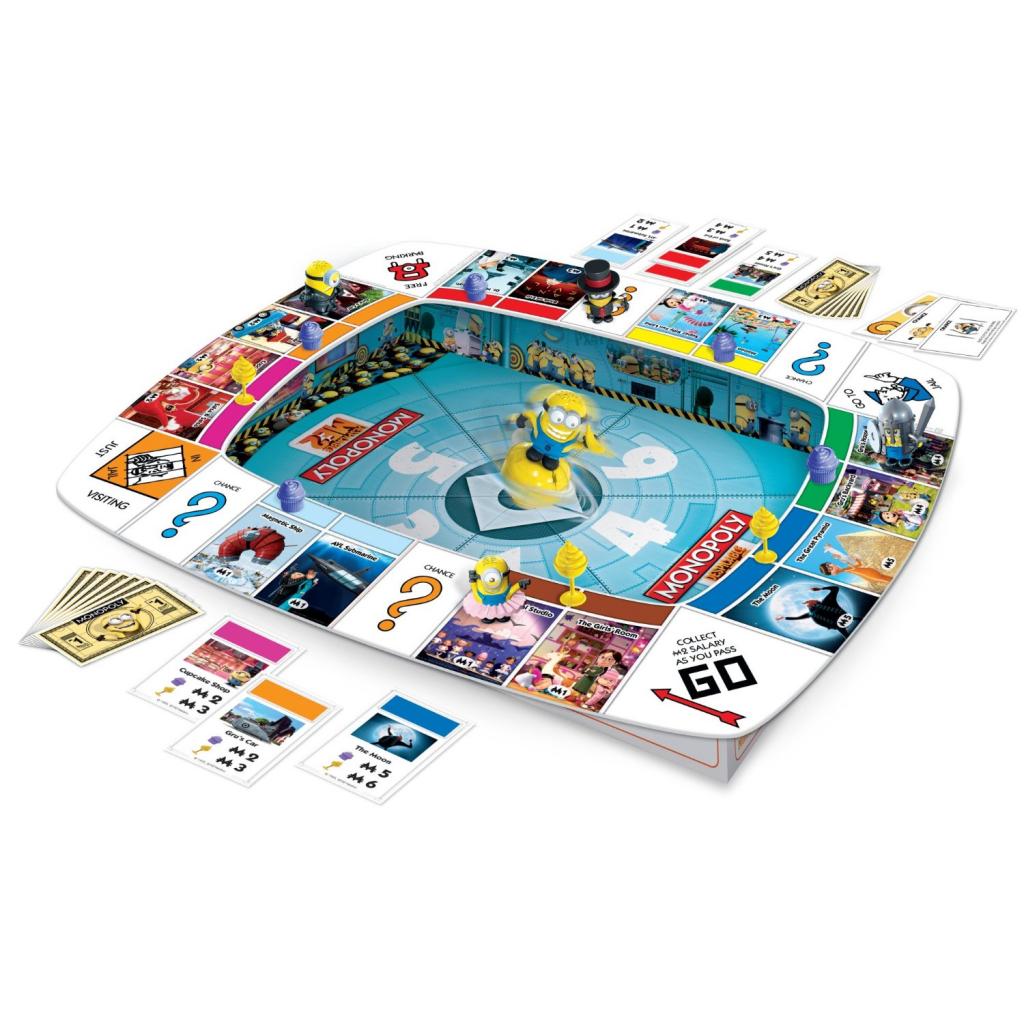 Monopoly Despicable Me 2 Game
Monopoly is one of the most popular board games for kids, but it can be a little complex. I love that the Despicable Me 2 version is a whole lot simpler. While it follows the basic rules of the original Monopoly, you'll see that the board game itself is much smaller. In fact, it's easy enough for kids ages 4 and up! Game includes 4 minion tokens, spinner pod with Nom Nom Tom minion, game track, game tray (plus 2 clips), 16 Cupcake tokens, 8 Ice-Cream Sundae tokens, 16 Property cards, 16 Chance cards, Banana Bucks and game guide.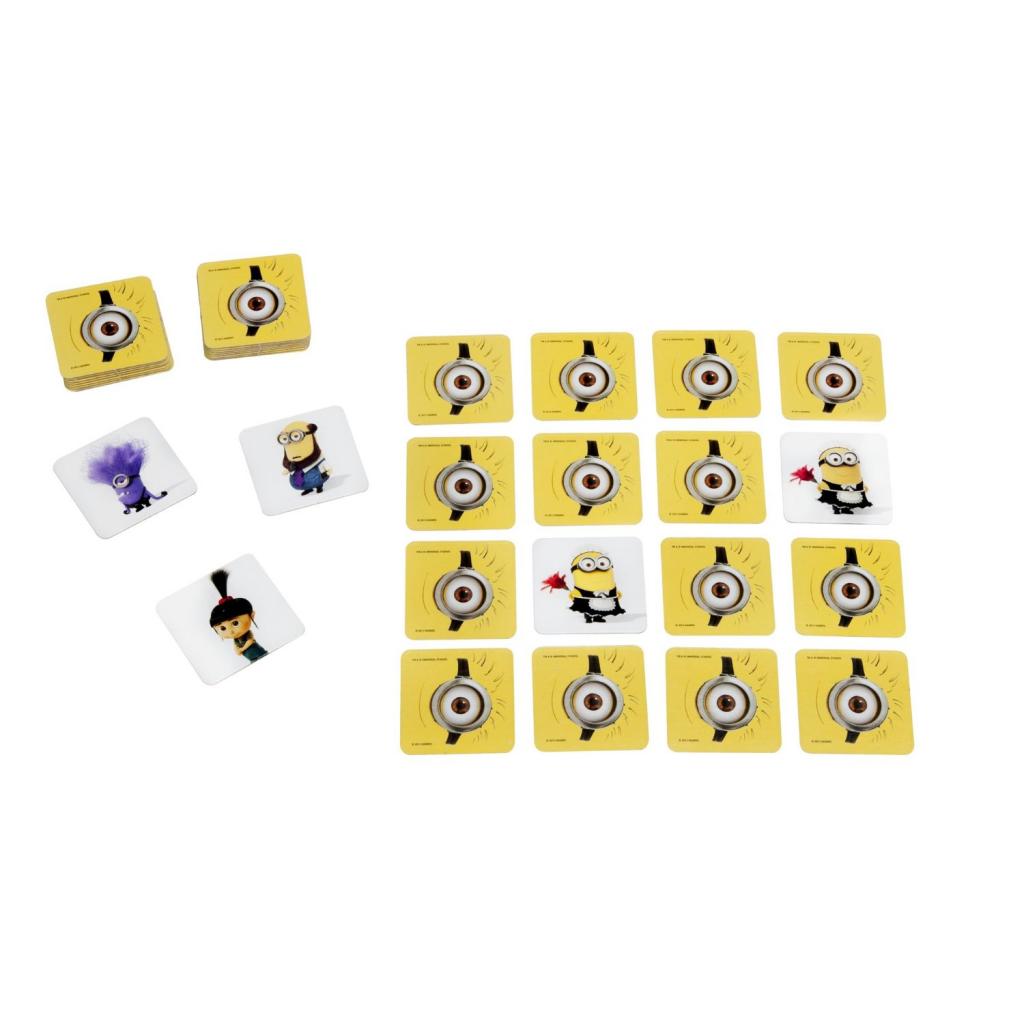 Memory Game Despicable Me Edition
Did you know they have a Memory game in just about every single childhood theme imaginable? This one is pretty much all about the Minions. 48 to be exact! That's how many potential pairs you can find. I always recommend starting with a smaller number for younger kids. After all, laying out 96 cards can be a bit daunting. Of course, if you're having a Despicable Me 2 party, you can divide the kids into teams! Have them take turns finding matches. That way, you can use all the cards and it won't be a three-hour game!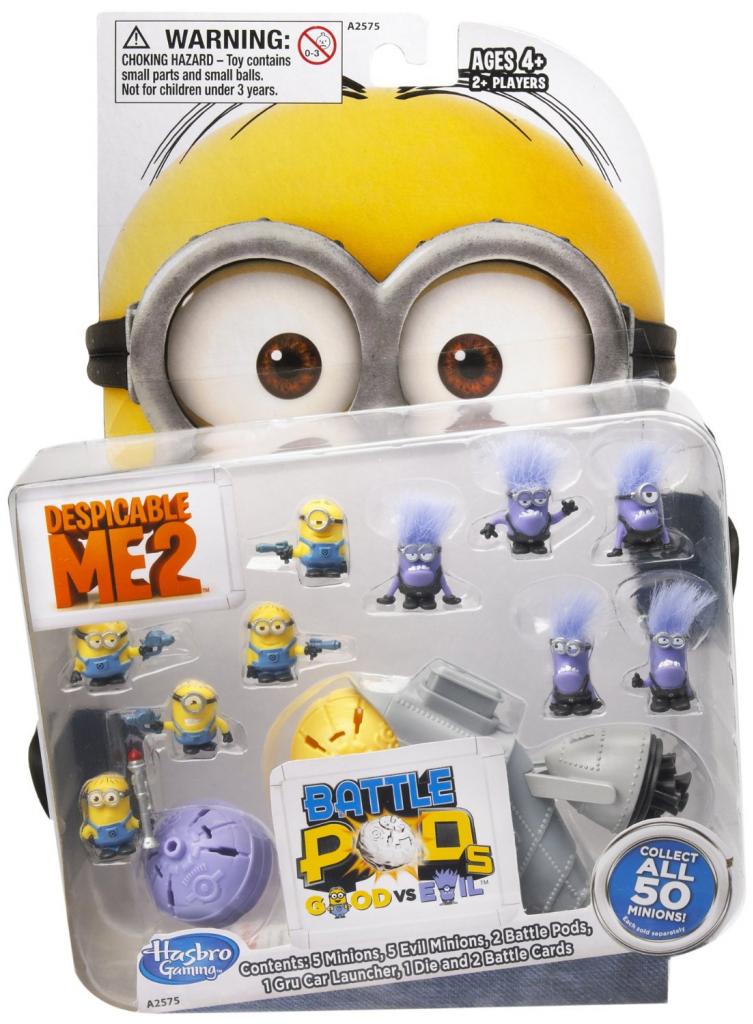 Despicable Me 2 Battle Pods Game
Kids are always enticed by a battle between the Good and bad,  and this game deals exactly with that. Here the kids have to pit the Evil Minions against their Good Counterparts and help the latter win the battle. The battle pods are the best ones you have ever seen and they can be easily launched with the super cool Gru car launcher. This game comes with 5 evil minions and 5 good ones and throughout the game it is indeed a treat to watch the battle between the Good and the evil. Simply put 2 minions in the Pod and let the Gru car launcher crush them together.
These Despicable Me 2 board games are widely popular among little ones for their intriguing gameplay and superb features. Surprise your kids with these board games and let them enjoy Despicable me 2 games like never before. Looking for more Minion fun? Check out our Despicable Me 2 Wii Games for Kids as well as these Despicable Me Games for kids.
Don't forget to check our Despicable Me Pinterest board for other suggestions. Follow MyKidsGuide's board Despicable Me on Pinterest.
What are your favorite Despicable Me 2 board games for kids? Do you know of any we missed?