Disclosure: This article contains affiliate links.
Are you looking for Despicable Me games for kids? This is the perfect time for your kids to play since the movie sequel was just released. Whether it is a board game or an activity having to do with the Despicable Me unicorn, there is something for every child.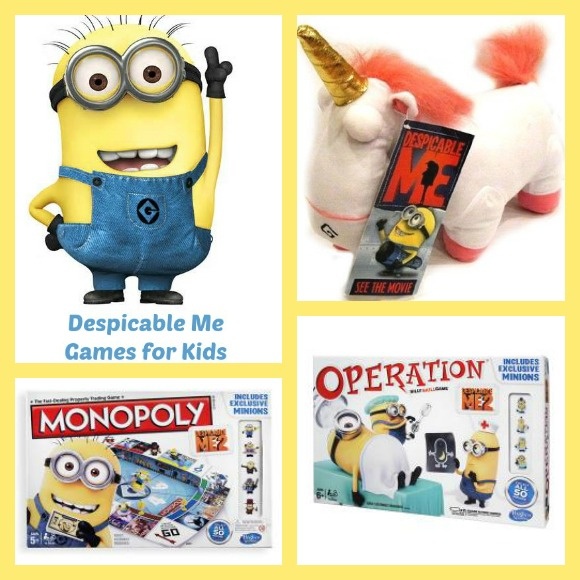 Fun Despicable Me Games for Kids
Board Games
Two games for kids that have remained popular for years are Monopoly and Operation. Now, both of those board games have the Despicable Me theme. The rules haven't changed, but if you are looking for something a bit different, you can switch things up. Read our  Despicable Me Board games ideas for further suggestions.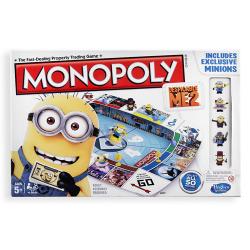 For Monopoly, write down chores on cards, then put them upside down on the board. When a player lands in jail, they have to pick a "chore" from the pile and they will have that responsibility for the next day. You could also offer rewards for acquiring a certain number of hotels or for passing "go."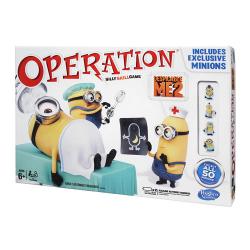 A fun way to make Operation fun is to try to scare the person who is working to extract the bone from the body. You know how careful you have to be so you don't hit the buzzing edges and it will be fun to see who scares easily and who keeps their composure.
Despicable Me Unicorn Activities
The Despicable Me unicorn is a huge hit. Not only is it fuzzy and adorable, but it can be the focus of many activities.
One activity is role-playing. If you are trying to teach your little one how to take turns, their new fuzzy friend can be a part of that.
One of the games for kids that can be played with the Despicable Me unicorn is recalling phrases from the movie. If there is a group of children, they can gather in a circle and whoever is holding the unicorn will say part of a phrase from the film. Then whoever they pass the fuzzy toy to will have to figure out what the second part of that phrase was.
Unicorn Charades
One of my favorite games for kids is charades and if your children also like to play, then this is just a simple twist. Instead of a player acting out the word, phrase or activity, they will use the unicorn to act it out! Because it is plush, it can be a little more difficult, but it makes the game challenging. Don't forget to check our Despicable Me Wii Games for kids and Despicable Me Party Games for girls.
The above games for kids are sure to be a huge hit, whether it is Monopoly, Operation, playing with the Despicable Me unicorn or something else they create from their imaginations.
Looking for more fun games for kids based on beloved characters? Check out our fun Angry Birds game, as well as these Despicable Me party activities for kids.
Follow Our Despicable Me Board on Pinterest for other suggestions.
Follow MyKidsGuide's board Despicable Me on Pinterest.