This post contains affiliate links. Thank you for the support
Despicable Me 2 was finally released and if your kids love the movie, then you might be planning a party with this theme in the near future. There are a lot of party activities for kids that will make the event memorable and a success. Play them along with the Despicable Me games for kids or on their own!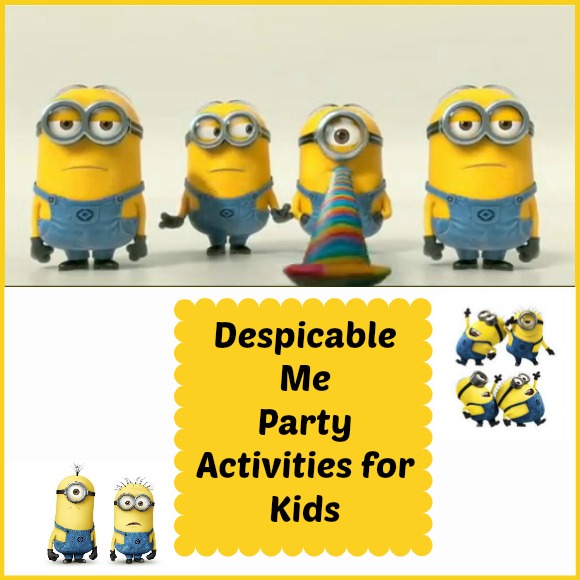 Fun Despicable Me Party Activities for Kids
Despicable Me: Party Activities for Kids
Pop the Minion
One of the party activities for kids that is popular is very easy and may remind you of the balloon popping game you play at the carnival each year. All you need are some yellow or Despicable Me balloons, a large bulletin board, darts and thumbtacks. Just attach the balloons to the bulletin board and have the kids try to pop them. Have different prizes for the number of balloons popped.


Operation With a Twist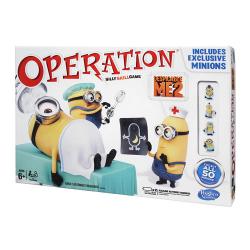 Party activities for kids can include classic games, like Operation, but how about adding a twist? Instead of just trying to take out the bones without getting "shocked," give the kids a challenge. Have them try it with one hand or while standing on only one foot. It will certainly make things more challenging and make winning the game more difficult!
Minion Treasure Hunt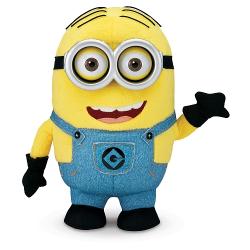 There are several Despicable Me action figures and even talking plush toys. Just like a treasure or Easter hunt, hide the minions in the yard. Behind a bush, under a patio chair or even hidden in plain sight like among yellow roses. The one who collects the most minions gets a special prize.
On Your Mark, Get Set, Freeze!
In the movie, a freeze gun is used, which makes the victim unable to move, frozen in ice. You can use this same principal to play an active game. Just hand out water guns and have the kids "attack" each other, one-on-one. They will try to avoid getting shot by the water gun by ducking or moving to the side. But if they are hit, then they are frozen, just like in the movie! The next person in line would take their place to challenge the winner.
When you are planning the party, make sure you don't forget about the supplies! There are invitations, napkins, plates, cups, banners, party hats and temporary tattoos. You can even decorate a cake using the Despicable Me theme.
No matter the ages of your guests, a Despicable Me party can be fun for everyone. Ideas on party activities for kids are endless and it just takes a little creativity or take a favorite and spin it into something new! You can complement these party activities with these Despicable Me 2 Party Games for Girls and Despicable Me 2 Party Games for Boys.