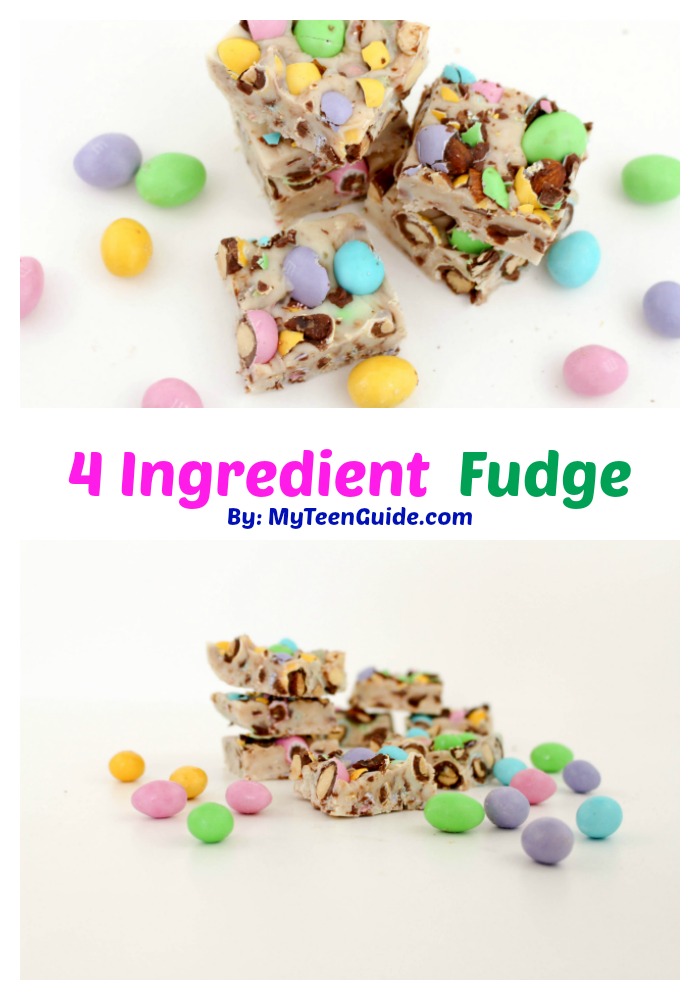 This Easter Fudge recipe is the perfect fix for your sweet tooth and also looks so adorable wrapped in a bag as gifts. The recipe takes about an hour and 15 minutes to make, a full hour of this Easter Fudge recipe is your fudge chill'in inside the fridge. Easy-peasy right? No master chef skills needed, anyone can make this super simple recipe.
Easter Fudge Recipe
I've started by adding a quick video of how to make this fudge. For a full list of instructions, you can also scroll further down the page. Ready? Let's watch this fudge come together!
Ingredients: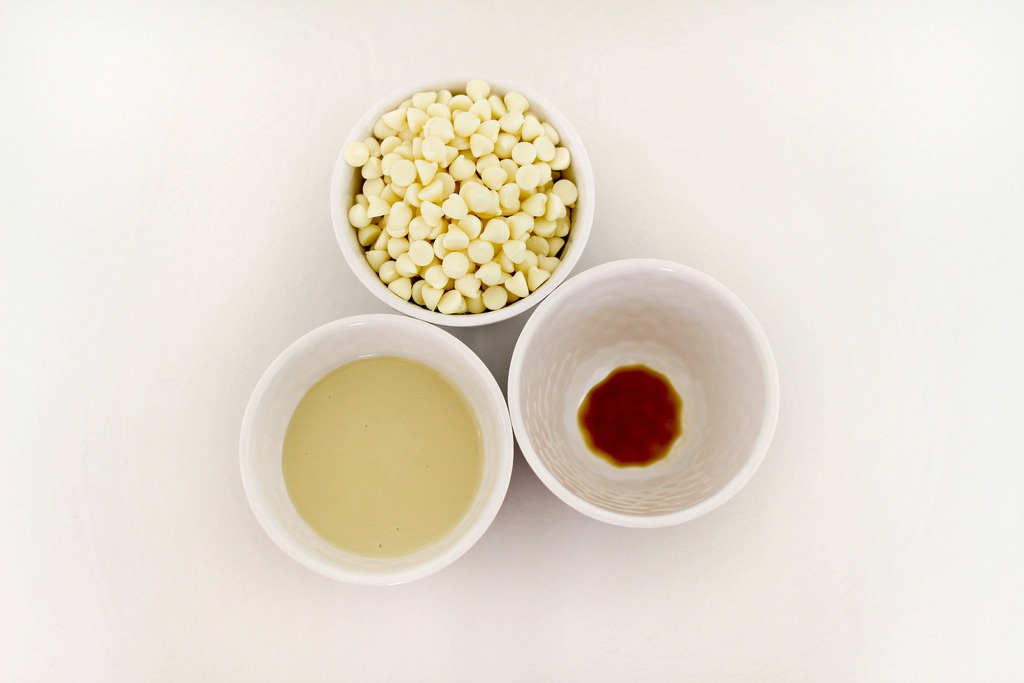 1 – 12 oz bag of white chocolate chips
2/3 cup sweetened condensed milk
1/2 tsp vanilla extract
1 large bag of M&M's, my favorite is almond for this recipe. Look for a bag of chocolates that has Easter colors so your fudge is on point.
How to Make Easter Fudge:
Step 1.) Combine white chocolate chips and condensed milk in a saucepan over low heat.
Step 2.) Stir the mixture until chips are melted and the mixture is completely smooth. Be careful not to overcook or let the chocolate burn, you need to keep stirring over and over.
Step 3.) Stir in the vanilla
Step 4.) Smash the bag of m&m's a few times with a rolling pin to break up most of the candies.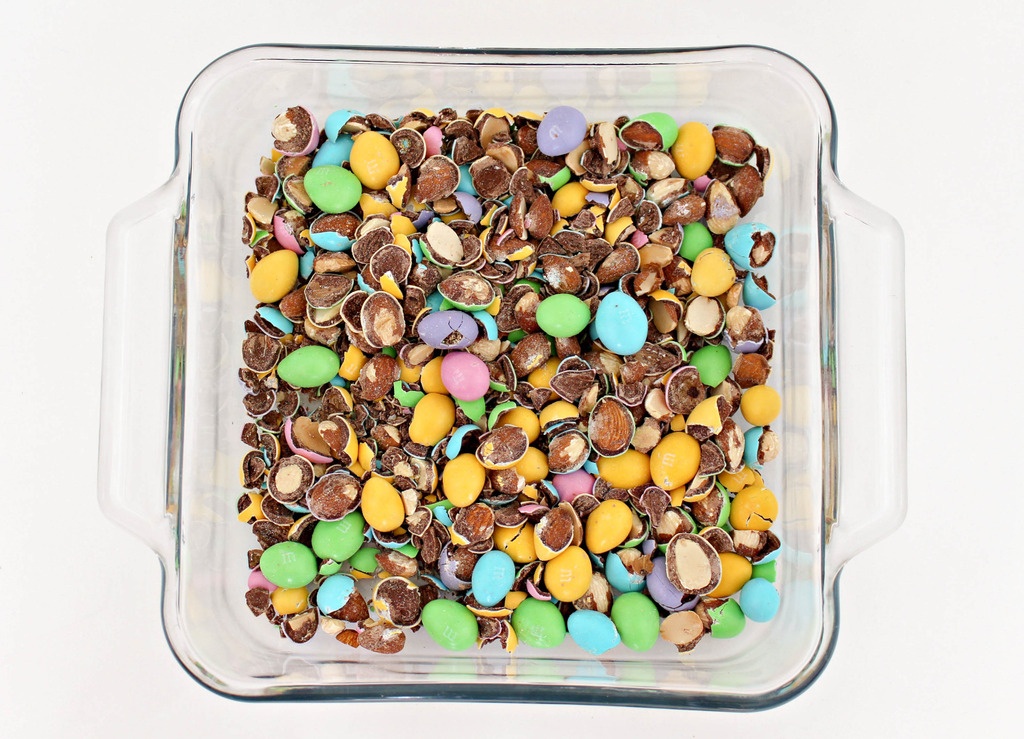 Step 5.) Add 3/4 of the m&m's into the fudge, only stirring a few times. By only mixing the candy a little,  the M&M's will mix without melting the chocolate.
Step  6.) Pour out into a greased, 8 x 8 baking pan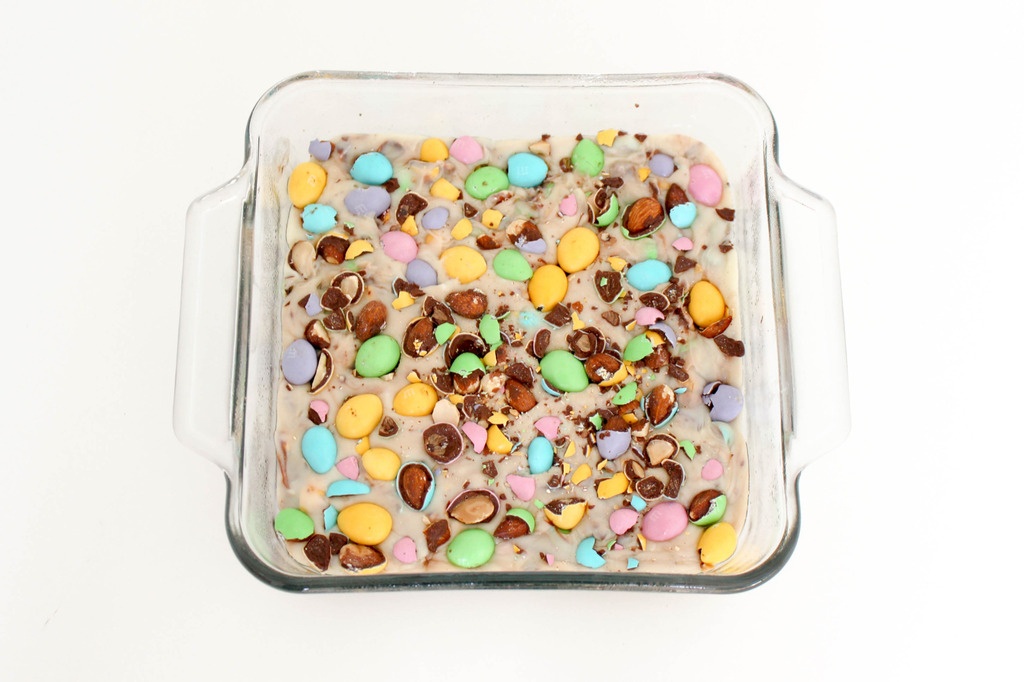 Step 7.) Sprinkle the remaining m&m pieces onto the top of the fudge and pat down lightly to make sure they stick nicely in the fudge.
Step 8.) Refrigerate at least 1 hour until firm. If you can't wait for a taste, lick the spatula while you wait for the mixture to harden.
Step 9.) Cut into small squares, I usually estimate a little larger than the size of a postage stamp.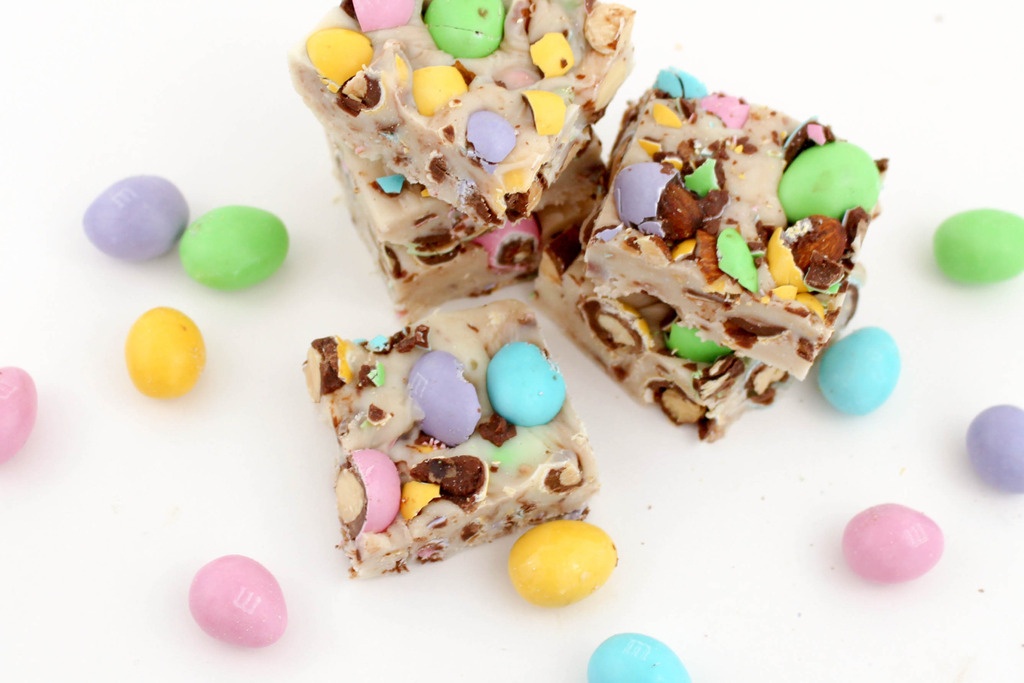 Now you can enjoy all of your hard work, yum! This Easter fudge recipe is a great little gift to hand out to your friends, bring as a treat to share at school or to bring to that
spring party
you're going to. This fudge would also be fun to share after the
glow easter egg hunt
I'm hosting for my friends.
So lovelies, would you try making this Easter Fudge recipe? What else could you mix into the fudge besides M&M's, the options are endless! Tell me in the comments!