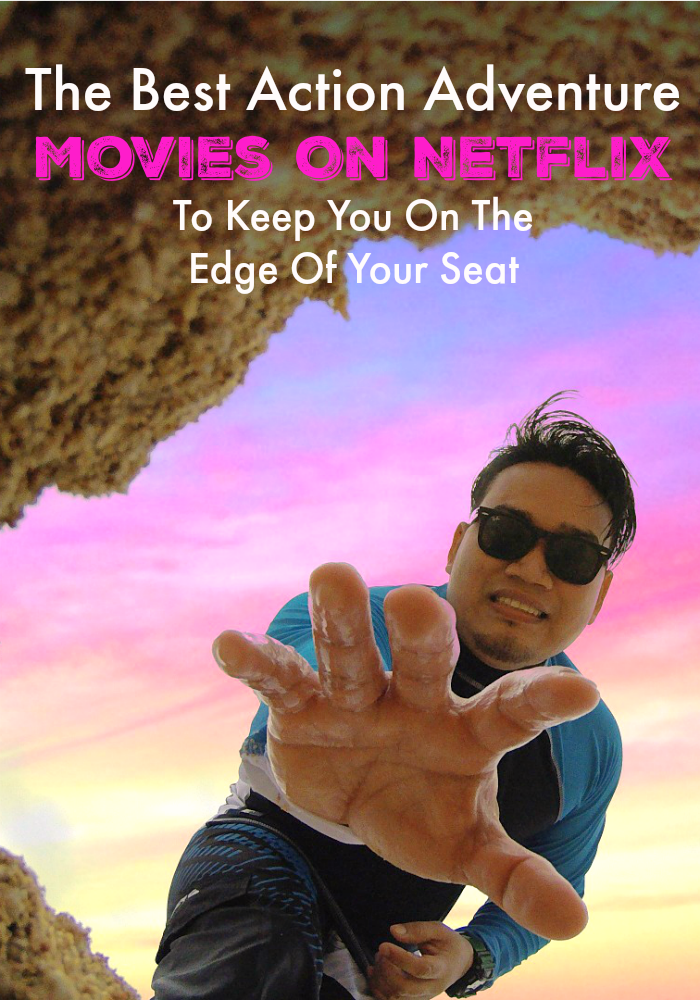 Finding the best action adventure movies on Netflix should be easy, but it's not. It can still be hard to pick the best flicks that keep you on the edge of your seat. The action adventure genre features one or more of the main characters that overcome big catastrophes, aka usually someone is going to die, someone owes money or the world is going to end. These movies require frantic chases, physical feats and long fights. The plot of the movie usually deals with several twists and turns for the characters, but the star of the show is the fight and chase scenes! Here are some of the best action adventure movies on Netflix.
The Best Action Adventure Movies On Netflix
The Dark Knight
The Dark Knight is a 2008 superhero movie that is based on the character Batman from DC Comics. It is a sequel to Batman Begins from 2005 and stars Christian Bale, Michael Caine, Heath Ledger, Gray Oldman, Aaron Eckhart, Morgan Freeman and Maggie Gyllenhaal. The Joker starts to cause chaos in Gotham, and it is up to Batman to fight injustice.
Casino Royale
Casino Royale is a 2006  spy film and is #21 in the James Bond movie series, with the first being the 1962 film Dr. No. Casino Royale stars Daniel Craig as James Bond, along with Eva Green, Mads Mikkelsen, Giancarlo Giannini, Judi Dench and Jeffrey Wright. The movie takes place at the start of Bond's Agent 007 career.
Unstoppable
https://youtu.be/JM-0Ywc7wNY
Unstoppable is a 2010 disaster thriller movie that stars Denzel Washington and Chris Pine. The movie is somewhat based on the real-life runaway freight train incident of CSX 8888 that occurred in Ohio in 2001. A runaway train is heading towards the city, and it is up to a young conductor and a veteran engineer to stop a major catastrophe from happening.
Robin Hood
Robin Hood is a 2010 epic historical adventure movie that is derived from the legend of Robin Hood. The movie has an all-star cast including Russell Crowe, Cate Blanchett, Oscar Isaac, Mark Strong, William Hurt and Max von Sydow. Robin Hood and his team face a local village's corruption. This isn't the first time Robin Hood has been made into a flick, but this is defiently a more intense version of the classic story.
Man on Fire
Man on Fire is a 2004 thriller film starring Denzel Washington along with Dakota Fanning, Mickey Rourke, Marc Anthony, Christopher Walken, Radha Mitchell, Rachel Ticotin and Giancarlo Giannini. A former assassin, who was given the task of protecting a family, now seeks revenge on those who have done horrible acts to the family.
Have you seen any of these movies? Know of any other of the best action adventure movies on Netflix right now that should be on my list? Talk to me in the comments!
*Image Via Pixabay