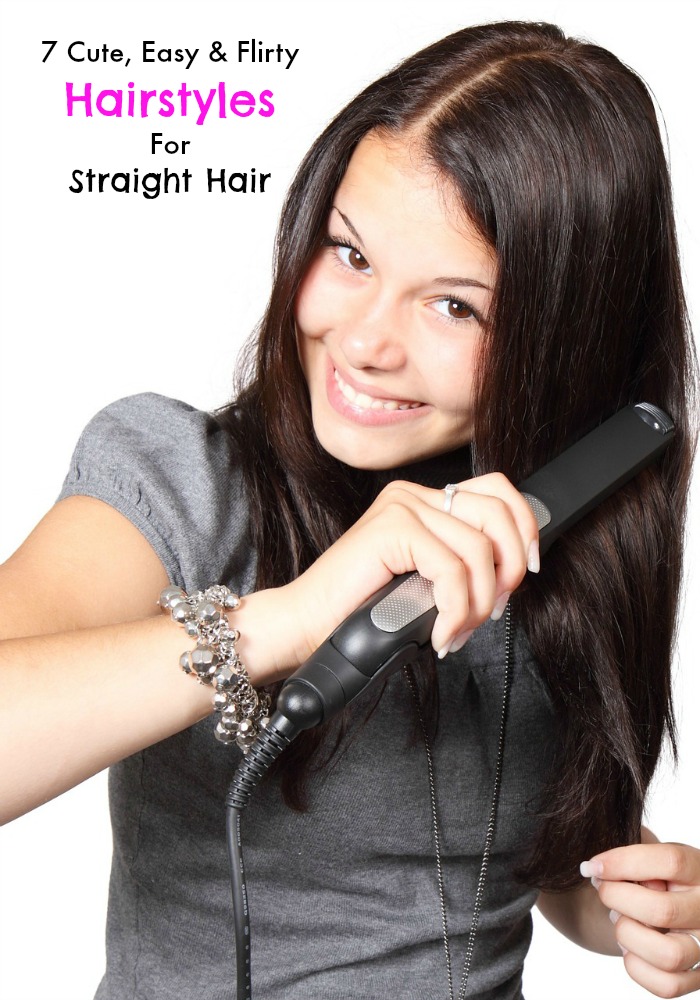 Are you tired of wearing the same old hairstyles for straight hair every day? Do you need to spice up your morning routine? Don't worry! We've got you covered with tons of great ideas. Whether you like braids, ponies or buns we've got ideas for every style. Whether you have short or long hair, many styles can be adapted to suit your length. Your friends will love helping you try these trends and hairstyles for straight hair.
Hairstyles For Straight Hair
1. Braids
Braids can be done in various ways. There are super cute, easy side braids; half-up braids and the full out French braid. Whether you're hitting the books with your crew or the beach on a hot summer day these easy braids will give you that fearless, fun look.
2. Buns 
Are you in love with the ballet bun? This look is perfect to keep your hair pulled back and out of your face while still keeping it chic. A super cute look for school, parties or a date. A classic go-to style!
3. Pony
Why not change up the traditional ponytail? Ponytails are awesome – for school, the gym or just hanging with your friends but sometimes they can feel boring and repetitive. These awesome pony ideas will add some flare to your favorite go-to look! Bonus… these hairstyles look great whether you're rocking straight or curly locks!
4. Messy Bun
Let's face it we're all suckers for a great messy bun. Thank you to the life-saving messy bun for always having our backs and giving us that effortless, carefree look! Whether you're heading to the farmers market on Saturday morning or heading to class, messy buns are the best.
5. Half Bun
This one is a spin-off of the classic, carefree messy bun. Another effortless look perfect for any occasion. Whether you're going out with your besties or hitting the library, this hairstyle is easy, flirty and cute. The half bun will be your new favorite messy look.
6. Twist
Wearing your hair down can be super freeing and fun. I know a lot of girls love wearing their hair down at parties and even for school. Spice it up with an added twist. It's guaranteed to keep those annoying pieces of hair out of your beautiful face.
7. Ribbon & Bows
Add a little strip of ribbon or bow to a classic pony or braid for an added touch. It's a super easy way to change up your daily look.
How much do you love these super cute and easy hair ideas? Do you have a favorite? What's your go-to hairstyles for straight hair? Let us know in the comments below. We love hearing from you! 🙂
*Image via Pixabay