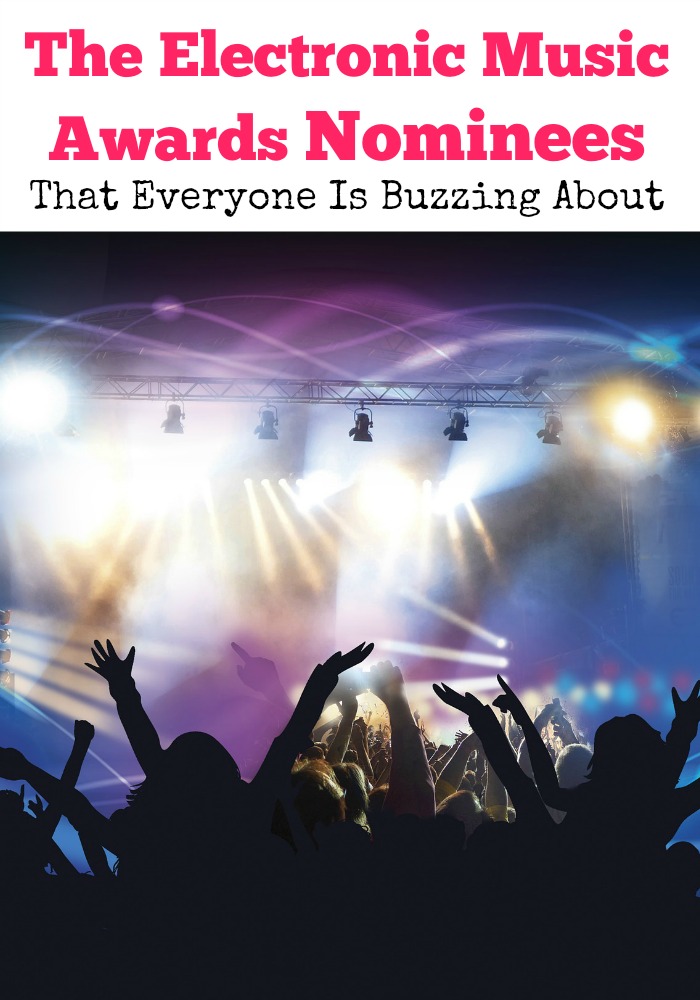 If you have never heard of the Electronic Music Awards, there is a good reason! This is the very first year for the Electronic Music Awards. These awards will be presented to the leading artists in the genre of electronic dance music. The awards will be held at the SLS Hotel, located in Los Angeles, California on April 14, 2016, and will be shown on Fox television on April 23, 2016. Here are the seven categories and nominees, along with my predictions on who will win the very first Electronic Music Awards!
The Electronic Music Awards Nominees That Everyone Is Buzzing About
Here is the official announcement video! This award show is going to be so amazing. I can't wait to see what happens! Electronic music only gets a nod at the American Music Awards every year, and like country music, electronic music is pretty different.
The Electronic Music Awards: Hosts
Goldie will be the host for the ceremony. If you're not familiar, Goldie's real name is Clifford Joseph Price and is well-known for his innovations in musical styles like drum, jungle and bass back in the 1990's UK rave scene. While the live performances have not yet been announced, the presenters and the nominees have been. The presenters will be MK, Kevin Saunderson, Krewella, Marshmello, Pete Tong, Chuckie, and Ferry Corsten. I love electronic dance music! I am so glad that all of the Electronic Music Awards Nominees will finally get a moment in the spotlight in an awards show that is dedicated just to electronic music.
The Electronic Music Awards Nominees
Single of the Year
Calvin Harris & Disciples, "How Deep Is Your Love"- Definitely my choice for winner. I love Calvin Harris; he is the King of EDM!
The Chainsmokers feat. ROZES, "Roses"
Galantis, "Runaway (U & I)"
Kygo feat. Parson James, "Stole the Show"
Major Lazer & DJ Snake feat. MØ, "Lean On"
Album of the Year 
Alina Baraz & Galimatias, "Urban Flora"
Calvin Harris, "Motion"- Again, I love Calvin Harris so gotta pick him for Album of the Year. I love so many songs on this album, but my favorites are Under Control and Open Wide.
Disclosure, "Caracal"
Galantis, "Pharmacy"
Jamie xx, "In Colour"
Radio Show of the Year
BPM with Geronimo, Sirius XM- I love Sirius XM Radio and listen to several stations, including BPM, also known as Beats Per Minute. They play current Top 40 dance music as well as dance hits from the 1980's and 1990's. The BPM with Geronimo is played on Saturday nights from 6 PM to 8 PM and replays on Sundays. The specialty program showcases the 20 most played beats of the week.
BBC Radio 1 Essential Mix
Danny Howard, BBC Radio 1's Dance Anthems
Diplo and Friends, BBC Radio 1
Xtra
Jason Bentley, Morning Becomes Eclectic – KCRW
Festival of the Year
Creamfields – Daresbury, England
Electric Daisy Carnival – Las Vegas, Nevada- Honestly, I have never been to any of the nominated festivals. However, I love Las Vegas, so that is why I am choosing the Electric Daisy Carnival to win. I do know it is a 3-day event filled with performers in the music genres of dance, house, techno, EDM, trance and dubstep.
Sonar – Barcelona, Spain
The BPM Festival – Playa del Carmen, Mexico
Ultra-Music Festival – Miami, Florida
DJ of the Year
Carl Cox
Diplo
Dixon
DJ Harvey- While I am a big fan of Diplo and Skrillex, DJ Harvey is just amazing as a DJ. He was born in London, England and he won the 2014 DJ Award for Outstanding Contribution to EDM.
Skrillex
Best New Artist
Bob Moses
DJ Snake- I have to say that I love the award for Best New Artist, no matter what award show. It is a great chance to showcase some of the best newcomers to the music industry. DJ Snake is most known for his songs featured on the soundtrack for the movie Furious 7: Turn Down for What and Get Low.
Jauz
KSHMR
Kygo
Best Club of the Year
Amnesia- Ibiza, Spain
Fabric- London, England
Omnia- Las Vegas, Nevada
Sound LA- Los Angeles, California- While all of these clubs sound amazing, and I would love to visit each and every one of them, Sound LA just sounds cool with 8,000 square feet of cool club items like a sunken dance floor and elevated DJ booth.
Zouk- Dallas, Texas
So lovelies, which of the Electronic Music Awards nominees are you cheering in? Will you watch this new awards show? Tell me what you think in the comments!
*Image via Pixabay