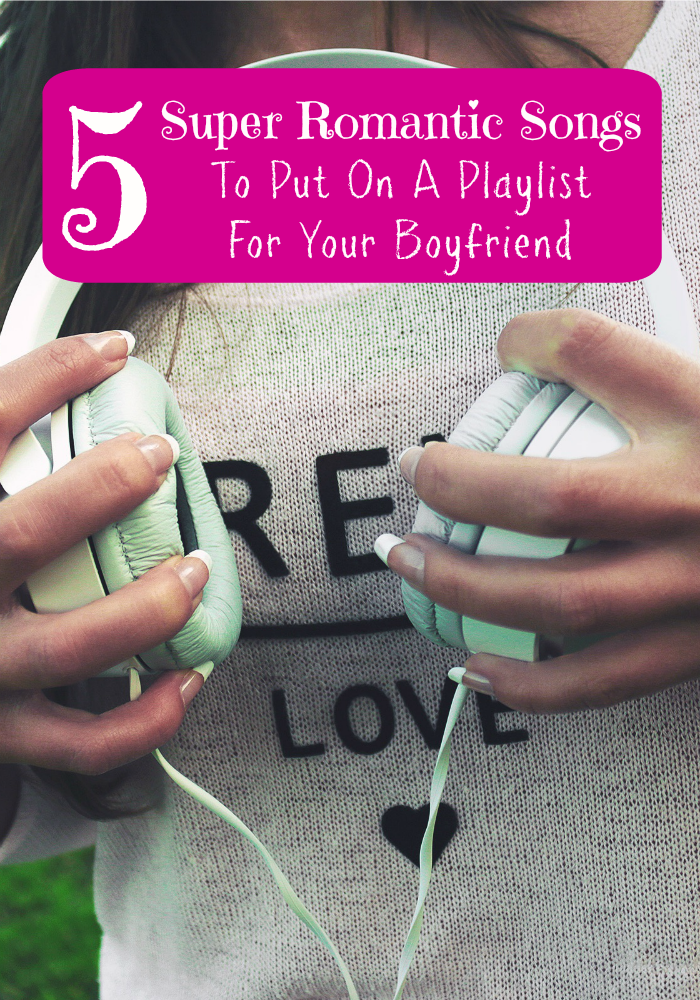 Music can sometimes say your feelings much easier than words. Making a personalized playlist is such a sweet way to say I Love You on Valentine's Day. Seriously this is the perfect present for Bae. A playlist of love anthems is so romantic, and you'll both be singing along for a long time. If you need some inspiration, here are some good songs to put on a romantic playlist for your boyfriend!
5 Romantic Songs To Put On A Playlist For Your Boyfriend
A Moment Like This
A Moment Like This is a Kelly Clarkson song that was released in 2002. It was her debut song as well as her coronation song when she won Season 1 of American Idol. Billboard ranked the song #11 as part of its list Top 100 American Idol Hits of All Time in 2013.
Lyrics: Some people wait a lifetime for a moment like this, some people search forever for that one special kiss.
Run Away With Me
New in 2015, no one crushes it quite like Carly Rae Jepsen. Run Away with me is featured on Carly's third album, Emotion. This up-tempo song is totally crush-worthy and brings up all of those bubbly feelings like when you first start dating someone. It's catchy and beautiful with an exciting and free feeling to the song.
Lyrics: When the lights go out, run away with me!
We Found Love
https://www.youtube.com/watch?v=dVztHzZTOtY
We Found Love is a song that was recorded by Rihanna and Calvin Harris in 2011. The song appeared on her 6th album titled Talk That Talk and his 3rd album titled 18 Months. This up-tempo song is about a couple who fell in love at a time in their life when it seemed impossible. This top hit was also featured on Glee.
Lyrics: Turn away 'cause I need you more, feel the heartbeat in my mind.
My Heart Will Go On
My Heart Will Go On is the love theme from the 1997 movie Titanic. It was released in 1997 by Celine Dion. It won numerous awards including the 1997 Academy Award for Best Original Song, the 1998 Golden Globe Award for Best Original Song in a Motion Picture and the 1999 Grammy Award for Song of the Year. OMG, I'm almost crying from just watching the music video and this romantic movie gets me every time! Ahh, the feels!
Lyrics: You're here, there's nothing I fear and I know that my heart will go on.
You're Still the One
You're Still the One is a song that was released by Shania Twain in 1998. In 1999, the song won two Grammy Awards: Best Female Country Vocal Performance and Best Country Song.
Lyrics: You're still the one I run to, the one that I belong to.
So have I convinced you to make a playlist yet? There are so many romantic songs, but these are def some of my favs. What other songs would you add to your playlist? Tell me in the comments!
*Image via Pixabay