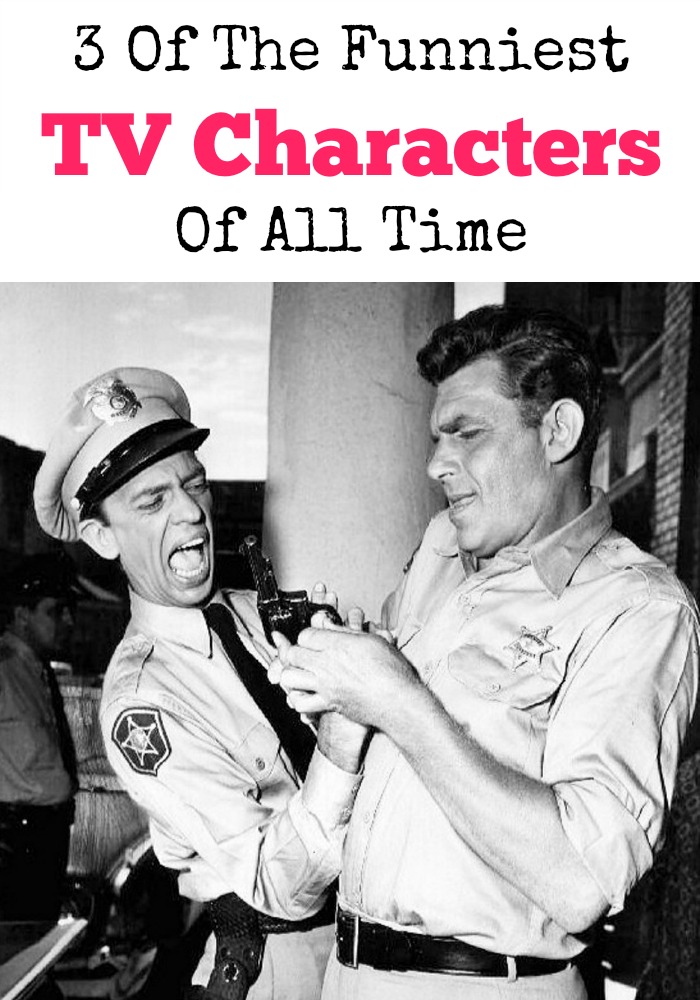 Step back in TV history and see several stars rise as some of the funniest TV characters of all time. Your favorite modern day TV characters make you laugh every show, but they had many comedy stars paving the road. These hilarious characters are timeless. These actors were brave and truly put themselves out there for the sake of making everyone laugh. Let's step back in history for a moment and take a look at three of the funniest TV characters of all time.
3 Of The Funniest TV Characters Of All Time That Are Now Legends
Ready to see some amazing TV legends? They may be old shows now, but the comedy was both timeless and groundbreaking at the time.
George Jefferson
George Jefferson was a popular character on two different televisions shows: All in the Family from 1973-1975 and The Jeffersons from 1975-1985. The role of George Jefferson was played by Sherman Hemsley. During All in the Family, Jefferson was the neighbor of the Bunker's, residing with his wife Louise and son Lionel. In The Jefferson, he and his family lived in Manhattan. The character was very opinionated, rude at the time, fairly bigoted and not extremely intelligent. Here are some popular quotes from George Jefferson: "If I paid you to think, you could cash your check at the penny arcade."" Who you calling crazy, honky?" "We tied the knot forty years ago, and I been swinging from it ever since."
Fred Sanford
Fred Sanford was a famous character on Sanford and Son, which aired from 1972-1977. The character was played by Redd Foxx. Sanford is the owner of a junk and antique business. His business is run from his home, which he shares with Lamont, his son. The character is widowed and very sarcastic. The character was ranked at #36 by TV Guide in 1999 on its list of the 50 Greatest TV Characters of All Time. Here are some funny sayings from Fred Sanford: "For a dummy, you make a lot of sense."" You're so ugly I could push your face in some dough and make gorilla cookies."" I ain't afraid to give you one across the lips."
Barney Fife
Barney Fife was a popular character on The Andy Griffith Show, which ran from 1960-1968. The role of Barney Fife was played by Don Knotts. Fife is a deputy sheriff in the sleepy town of Mayberry. The character was ranked #9 by TV Guide on its 1999 list of the 50 Greatest TV Characters of All Time. Here are a few of the funny quotes Barney Fife has said throughout the years: "Boy, giraffes are selfish."" If there's anything that upsets me, it's having people say I'm sensitive."" He buttered her up, and she egged him on."
So have you watched any of these funniest TV characters of all time? What other funny characters stand up to these greats? I want to hear your thoughts in the comments!
*Image via Pixabay