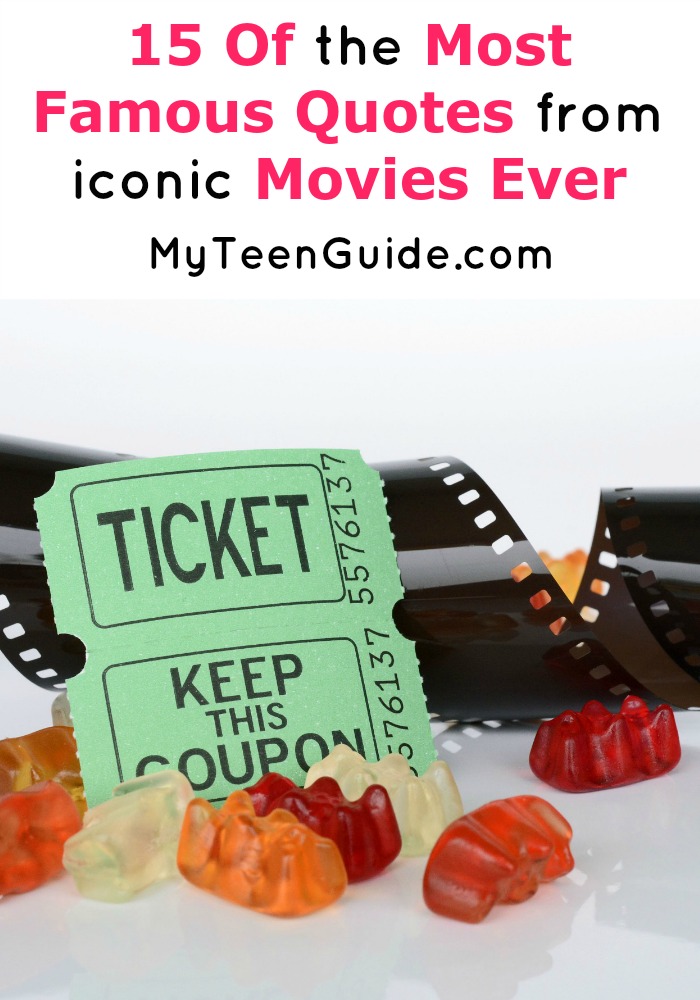 I love a good flick and could spend hours searching out famous movie quotes. So many times a whole film can boil down to one single big moment. That moment when the good guy sticks it to the bad guy or that the tension between good and evil gets so crazy someone has to win. That's when the big ones come out, the quotes that your remember. These are some of my faves from movies I have seen (and some I have not, but I know the quote!)  Check them out, is your fave here?
15 Of The Most Famous Quotes From Iconic Movies Ever
'May the force be with you' (Star Wars, 1977)
We all know this one right?  Star Wars is so iconic, we have even made a parody and say on May the fourth 'May the fourth be with you'.
'Toto, I have a feeling we're not in Kansas anymore' (The Wizard of Oz, 1939)
I have used this so many times!  It was even more fitting when I said it and we were driving out of Kansas on a road trip (we actually drove past Dorothy's house!)
'There's no place like home' (The Wizard of Oz, 1939)
I am not sure there isn't anyone over the age of 12 who hasn't heard this or even said it at least once before.  Especially after a great vacation, there is no place like home.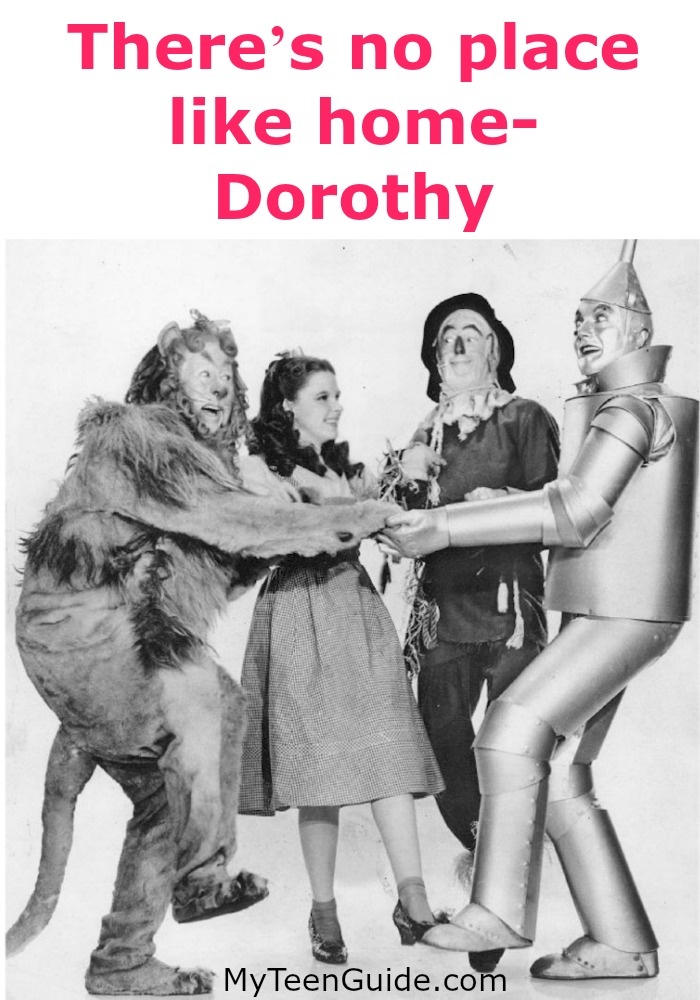 'The first rule of Fight Club is you do not talk about Fight Club' (Fight Club, 1999)
Everyone knows this one!  This is one of my absolute fave famous quotes from movies; the moment is so intense!
'Bond. James Bond' (Dr. No, 1962)
Who hasn't said this?  I have, and I haven't ever actually seen this particular James Bond movie.  Apparently, it was first said in Dr. No, who knew?
'I see dead people' (The Sixth Sense, 1999)
You just whispered that, didn't you?  When this movie came out, everyone was saying this, all the time.  I have seen it printed on shirts too!  People have twisted the words over the years and come up with new phrases as well.
'I'll be back' (The Terminator, 1984)
Be honest, you just said that in your best Terminator voice.  
'You can't handle the truth!' (A Few Good Men, 1992)
This one might not be quite so well known, but it is still a good one!  Jack Nicholson in A Few Good Men says this in one iconic scene.  If you haven't seen it, you need to.
'E.T. phone home' (E.T., 1982)
When you say this, you need to stretch out your arm and point your finger.  I am sure you did that without me even saying it!  Confession: I didn't know for a lot of years what ET stood for.
'Houston, we have a problem' (Apollo 13, 1995)
Another great movie that if you haven't seen it, you should!  I am sure you have heard someone say this at one point or another.  I know I have said it on many occasions!
'Here's Johnny!' (The Shining, 1980)
Kind of a creepy movie, but if you like Stephen King you can't miss this one.  Another great Jack Nicholson quote!
'Show me the money!' (Jerry Maguire, 1996)
I love this movie!  You might also know 'You had me at hello' from this one as well.  It's a different kind of love story, a chick flick, but the guys will enjoy it too.
'You is kind. You is smart. You is important.' (The Help, 2011)
I read the book before seeing the movie, and they are both really great.  If you haven't seen it, you must!
'Just keep swimming' (Finding Nemo, 2003)
If you have not heard this, you have been living under a rock; I'm just sayin'.  Especially with the release of Finding Dory.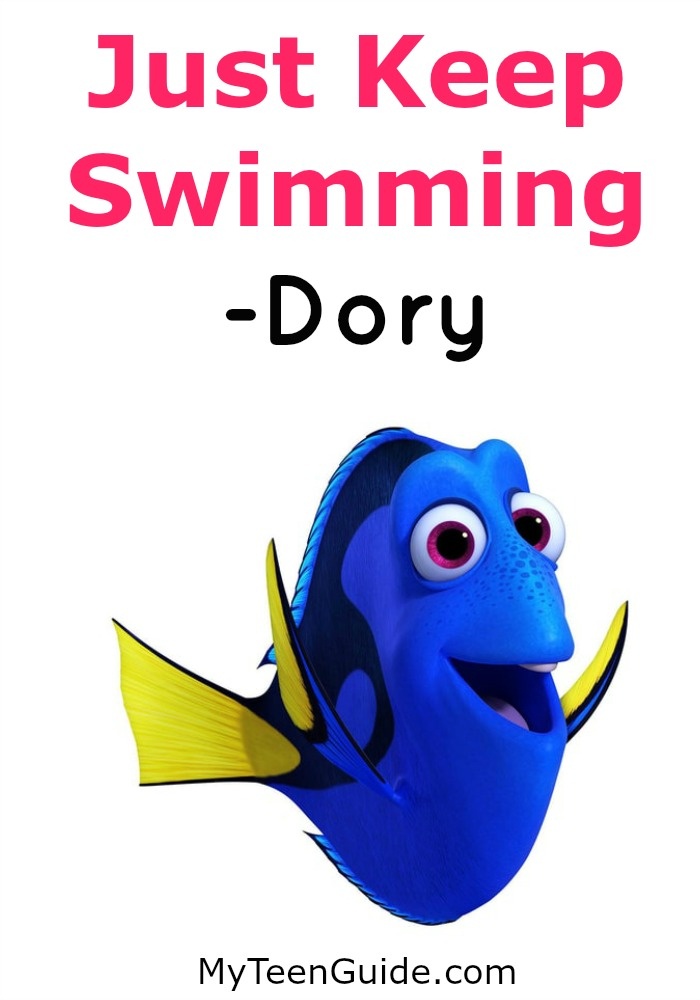 'I'm having an old friend for dinner' (Silence of the Lambs, 1991)
You might never see Anthony Hopkins the same after seeing this movie!  There are so many other great quotes that come from this movie as well, just go watch it again.
So many great movies, so many great & famous quotes!   I love it when I am with my friends, and I can say one of these (or one of the many others out there), and they know what I am talking about. Movies like this bring us closer.
Do you have any fave famous movie quotes we missed?  Share with us in the comment section below!
Images Via Pixabay (feature and Wizard Of Oz), Dory Image via Wikia