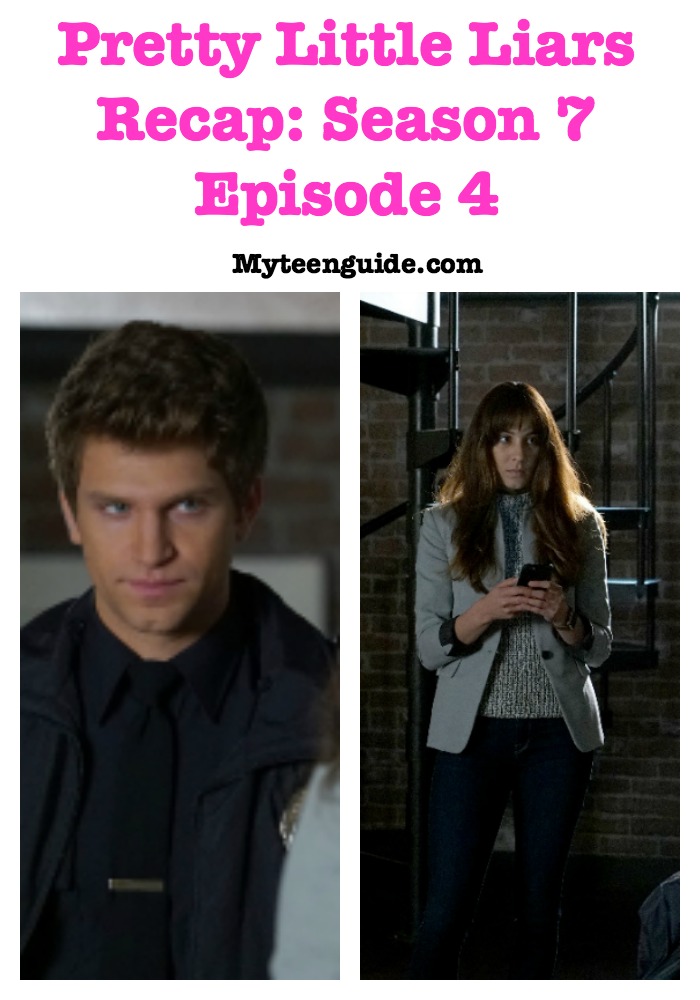 So, we are already in season 7 of Pretty Little Liars, episode 4 (titled: Hit and Run, Run, Run). Before starting my recap, I will catch you all up on the first 3 episodes of PLL! So, episode 1 was titled Tick-Tock, Bitches, episode 2 was titled Bedlam and episode 3 was titled The Talented Mr. Rollins. 
Related: PLL Season 6 Finale! Pretty Little Liars Season 6 Episode 20 Recap "Hush, Hush, Sweet Little Liars"
Catch up on the first 3 episodes of Pretty Little Liars, season 7
Tick-Tock, Bitches
In episode 1, we discover that Hanna had been kept prisoner in a dungeon, but found a way to escape, running into Mary Drake when doing so, however. Emily attempted to cut Alison loose from the psychiatric hospital but was sedated by Elliott after acting manic. Aria and Ezra got back together, Emily finds a red jacket at Alison's house, leading her to believe Alison may have killed Charlotte and Caleb stole the jacket and gave it to Uber A, in an attempt to get Hanna back.
Bedlam
In episode 2, all kinds of people broke up pretty much. The only other thing that happened was that Mary Drake rescued Hanna and we learned what happened with Mary and Jessica. Jessica was babysitting when she was 14 years old, Mary, also 14, relieved Jessica so she could sneak out and meet up with a boy. However, when the parents came home, the child was dead in his bedroom. Mary said she was the one babysitting the entire time and Jessica let her twin sister take the blame, ultimately leading her to be locked up in Radley Sanitarium. Oh, and Elliott is being the evil husband he is and not letting Alison have any visitors, while constantly injecting her with some mysterious substance. So, here is who broke up: Aria and Liam, Aria and Ezra, Hanna and Jordan and Caleb and Spencer.
The Talented Mr. Rollins
In episode 3, we learned that the Liars had buried Elliott, after being killed by Hanna. Caleb tries to tell Spencer he wants to be with her, but she truly believes he still loves Hanna.
Pretty Little Liars Recap: Season 7 Episode 4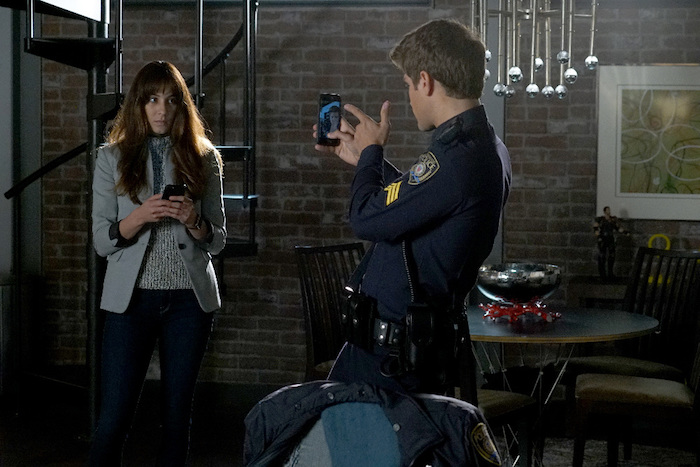 And that brings us to Pretty little liars, season 7, episode 4: Hit and Run, Run, Run. Tonight, we see The Liars trying to deal with the aftermath of killing Elliott and it doesn't exactly go very well, because they all start to fall apart at the seams. Actually, Emily seems like the only one who has it all together at this point. We have Mona nervous about the hotel cameras and how much they actually caught, we have Spencer hooking up with Detective Marco Furey in an elevator and we have Hanna coming clean to Mona about her broken engagement with Jordan.
The girls buried Elliott and threw his cell phone and jacket on a train, making it look like he just up and left town. They also get Alison back into her room at Radley Sanitarium before anyone even notices she is missing. And Mona has the broken windshield of Lucas' car fixed like new.
Alison reveals what really happened the night of Charlotte's death. Alison and Charlotte had an argument in the church, over Elliott, and when Alison left, Charlotte was still inside the church and still alive.
While Toby was looking into Elliott's past, he discovers that his real name was Archer Dunhill, aka A.D.! Toby also finds out that Elliott is missing. He tells The Liars about his discoveries but they keep quiet about Elliott. They start to worry though when Toby tells them that he will find out the truth.
 Related: Pretty Little Liars: 5 Years Forward: What Happened? 
Oh and guess who is back at Pretty Little Liars? JENNA! She shows up at Radley, when The Liars are enjoying brunch. Jenna stops at their table and informs them she is back in town to celebrate Toby and Yvonne's engagement. Since when are Jenna and Toby close? The two of them tried to get along a few years ago and that didn't turn out so well. But, anyways, the episode ends when Mona and Hanna break into Elliott's car to search for a gold bracelet that Hanna lost. Besides the bracelet, they also find Elliott's burner phone, which rings. So, they answer it and guess who is on the other end of the phone? JENNA! Yup, she says, "Hi, Archer. Can you hear me? It's Jenna. Jenna Marshall."
And that wraps up everything you have missed so far in Pretty Little Liars season 7! Stay tuned next week for a recap of episode 5 titled Along Comes Mary.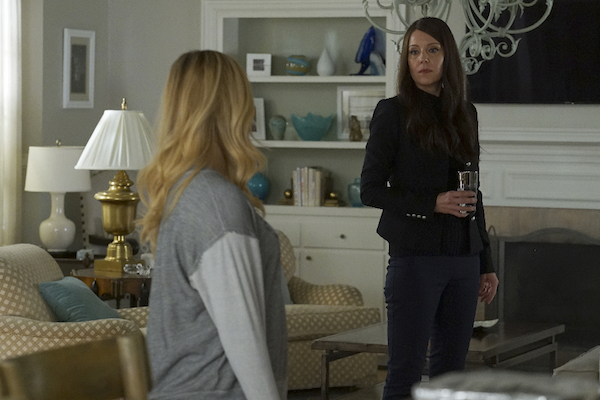 So, why do you think Jenna came back? What about Elliott or Archer or whatever his name is, do you think he could still be alive? And what is Jenna's connection to Elliott/Archer? How did you enjoy Pretty Little Liars: Season 7 Episode 4?