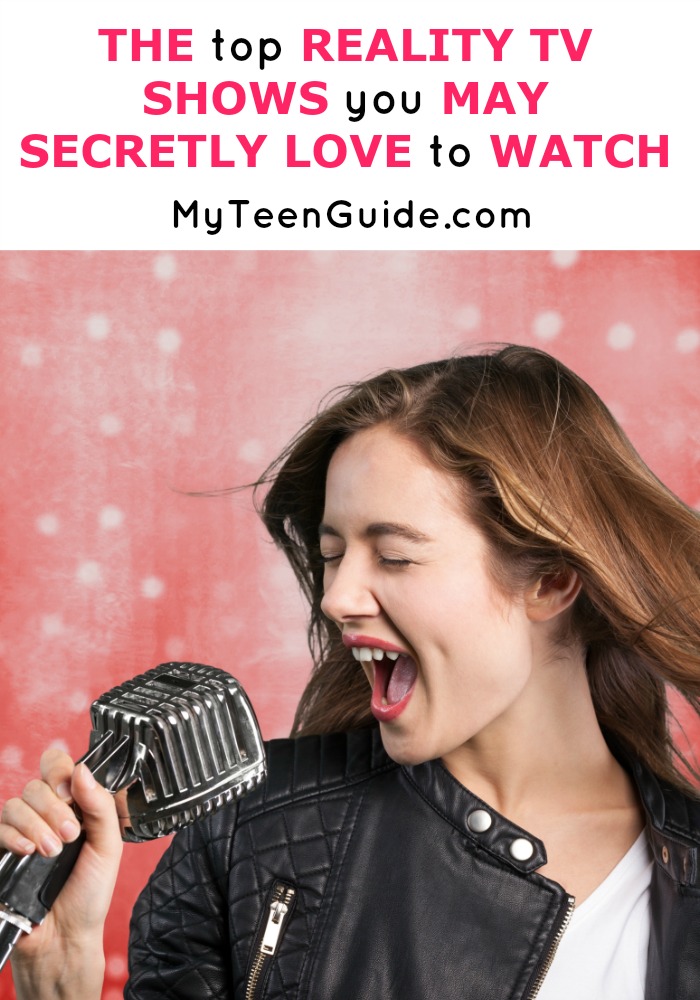 So I have a secret. I have put together a list of my top reality TV shows that I wouldn't let anyone know I watch. Who me? Why would I get caught up in that drama? Nah, I… totally watched last night, and I know you did too Bae! Hahaha, seriously! There are terribly good reality shows that give you a window into the lives of so many fun and fascinating people. I like to dream about what it would be like to be terribly rich, famous, or just another type of lifestyle. Check out my list of the top ones I love to watch secretly, but may not admit in person to you that I love!
The Top Reality TV Shows You May Secretly Love To Watch
In case you've been living in a box, reality television shows showcase emotional, drama and competition style shows that do not follow a script. Most of the time these shows do not feature professional actors, they instead feature real people. The drama these people brings to the shows usually comes with a heavy side of editing. Quite a few celebs have found their fame through being on reality TV shows.
Related: The Cold Hard Facts About Your Favorite Reality TV Shows
Teen Mom 2
Teen Mom 2 is a reality television series that made its debut on January 11, 2011, on MTV. The show just wrapped up its 7th season on June 6, 2016. Teen Mom 2 follows the lives of 4 young mothers, who appeared on season 2 of 16 and Pregnant, as they struggle with motherhood, relationships, family and friends. Jenelle Evans was born on December 19, 1991, and has two kids (Jace, born in 2009 and Kaiser, born in 2014). Chelsea Houska was born on August 29, 1991, and has one child (Aubree, born in 2009). Kailyn Lowry was born on March 14, 1992, and has two sons (Isaac, born in 2010 and Lincoln, born in 2013). Leah Messer was born on April 24, 1992, and has three daughters (Aleeah and Aliannah, twins born in 2009 and Adalynn, born in 2013).
Related: All The Really Good Reality TV Shows That Got Too Real
Keeping Up with the Kardashians
Keeping Up with the Kardashians is a reality television series that began airing on the E! channel on October 14, 2007. Currently, the show is airing its 12th season, which started on May 1, 2016. The show follows the personal and professional lives of the blended family of the Kardashians and the Jenners, with the main focus being on Kim, Khloe and Kourtney Kardashian and Kylie and Kendall Jenner.
America's Got Talent
America's Got Talent is a reality television show that debuted on NBC on June 21, 2006. The show is currently in its 11th season, which premiered on May 31, 2016. The show has had three hosts throughout its 11 years: Regis Philbin hosted in 2006, Jerry Springer hosted in 2007 and 2008, and Nick Cannon has been the host since 2009. Currently, the judges for America's Got Talent are Howie Mandel, Mel B, Heidi Klum and Simon Cowell. America's Got Talent features an array of talent including singers, dancers, comedians and magicians, who compete for the top prize of one million dollars.
Sister Wives
Sister Wives is a reality television series that began airing on TLC on September 26, 2010. The show is currently airing its 7th season, which began on May 8, 2016. Sister Wives follows the life of Kody Brown, his four wives and 18 children. They all live a polygamist lifestyle in the city of Las Vegas, Nevada. Since polygamy is illegal, Kody is legally only married to one of his wives, while the others are on a spiritual level. Kody's wives are Meri, Janelle, Christine, and Robyn, with Kody being legally married to Robyn.
So what are the top reality TV shows you're watching but may not admit it out loud? I want to watch too! Tell me down in the comments.