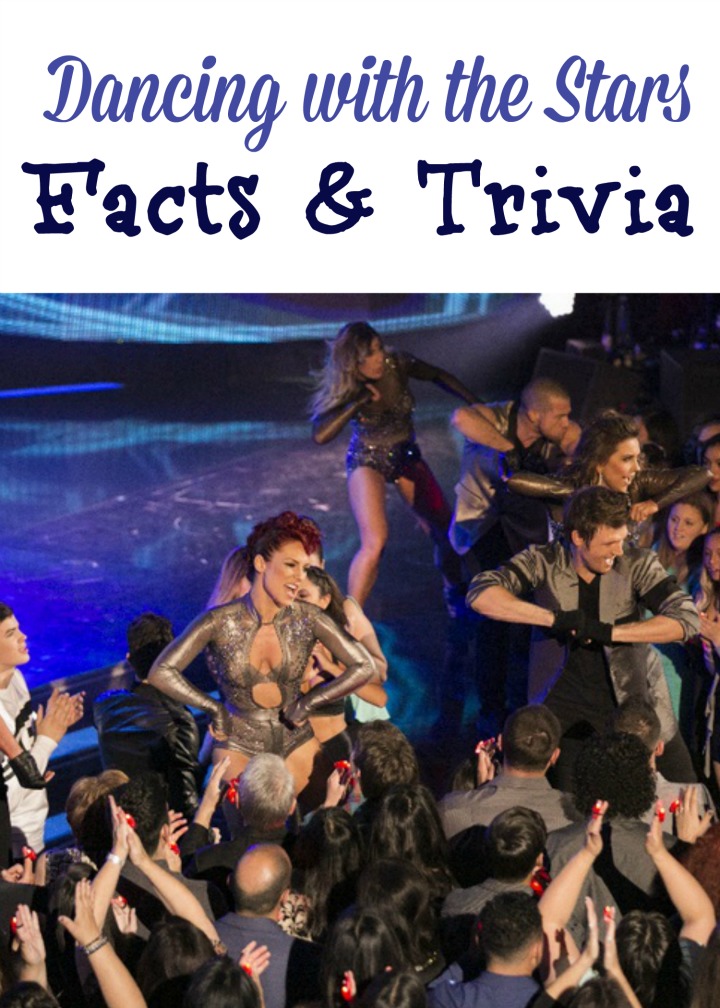 Throughout its 10 year history, Dancing with the Stars has had young stars and older stars, star athletes and red-hot romances. Here are some interesting DWTS facts to help you rock you next pop culture trivia night!
Dancing with the Stars Facts
The very first DWTS show was on June 1, 2005 with only 6 celebrity contestants: Trista Sutter, Evander Holyfield, Rachel Hunter, Joey McIntyre, John O'Hurley and Season 1 winner Kelly Monaco.
The youngest contestant was Willow Shield, who is known for playing the role of Primrose Everdeen in The Hunger Games movies. She was 14 when she appeared on Season 20, partnered with Mark Ballas. The youngest winner was Shawn Johnson, an Olympic gymnast who won Season 8 at the age of 17 when she partnered with Mark Ballas.
The oldest contestant was Cloris Leachman, actress, who was 82 when she was partnered with Corky Ballas on Season 7. The oldest winner was Donny Osmond, who was close to turning 52 when he won Season 9 with Kym Johnson.
There have been more than 40 athletes that have been contestants on the show in its 10 year history. These athletes include boxers Floyd Mayweather and Evander Holyfield, Olympic gymnasts Shawn Johnson and Aly Raisman and football players Emmitt Smith and Jerry Rice.
Speaking of athletes, there have been 8 winners of the Mirror Ball Trophy that were athletes. Football player Hines Ward won Season 12, football player Donald Driver won Season 14, ice dancer Meryl Davis won Season 18, football player Emmitt Smith won Season 3, speed skater Apolo Anton Ohno won Season 4, race car driver Helio Castroneves won Season 5, figure skater Kristi Yamaguchi won Season 6 and gymnast Shawn Johnson won Season 8.
Professional dancer Tony Dovolani is the pro dancer that has been on the show the longest. He has appeared since Season 2. He won the competition once, Season 15 with Melissa Rycroft.
Professional dancer Derek Hough is the pro dancer with the most wins. He was won the Mirror Ball Trophy five times: Season 7 with Brooke Burke, Season 10 with Nicole Scherzinger, Season 11 with Jennifer Grey, Season 16 with Kellie Pickler and Season 17 with Amber Riley.
Meryl Davis is the celebrity contestant that currently has the highest score in the show's history with an average score of 28.4. There were three weeks in which she got perfect scores: Weeks 6, 9 and 10.
Did you know any of these Dancing with the Stars facts? Do you have any cool DWTS trivia floating around in your head? Share in the comments!