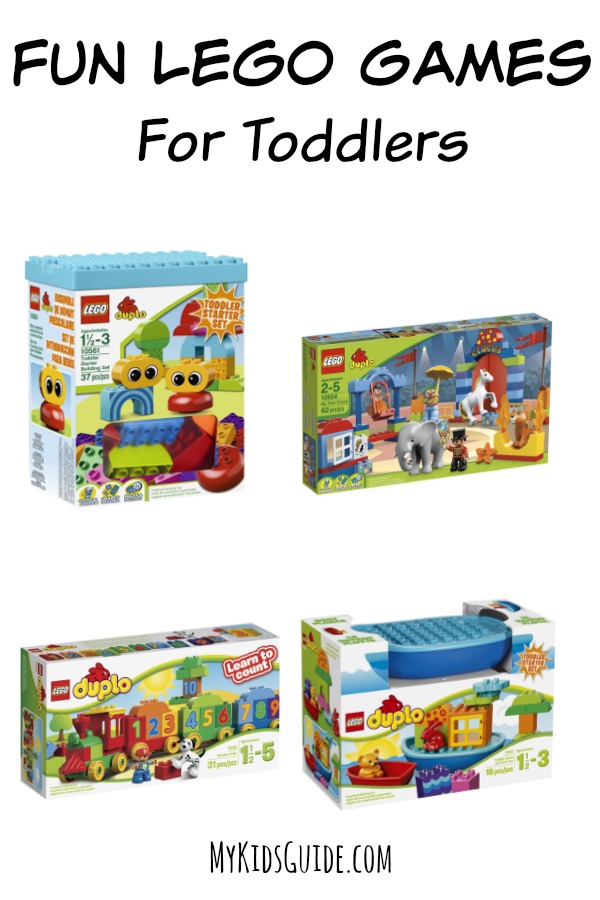 We love Lego in our house, and believe theses Fun Lego Games For Toddlers are perfect for getting your little ones involved in building and creating.  Not only are they often in bright primary colors, many of the Lego Duplo products also have numbers and letters printed on them.  These are great for teaching your kids those fine motor skills while enforcing the numbers and letters you want them to learn too.
FUN LEGO GAMES FOR TODDLERS
Affiliate links included below. Thank you for your support.
Lego Duplo My First Number Train Building Set:  This set is so much fun for your little train loving kiddos.  Not only will they be working with blocks and how to assemble the train, they are making something they can use for fun too!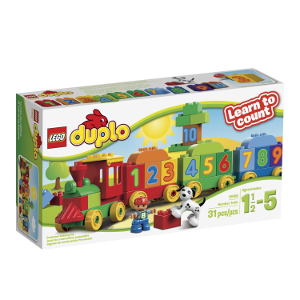 Lego Duplo My First Deluxe Box Of Fun:  This kit is great for getting your kids started off on the right track with Lego.  Not only do they have a ton of great simple blocks that are interchangeable, there are directions for building specific things. Tons of ideas and hours of fun start with this deluxe box.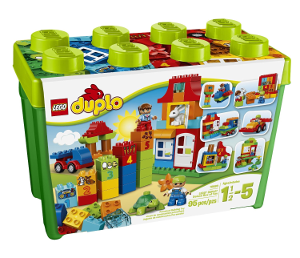 Lego Duplo My First Circus:  All little kids love circus animals, and this kit is perfect.  Full of great animals to go along with the building set – your kids can create their own "big top" experience in no time!
Lego Duplo Toddler Build & Boat Fun:  Want a fun boat to go motoring around the living room with?  This is a great choice for your kids.  Not only will they have all of the great fun building you are use to, but they will have a fun functional toy too!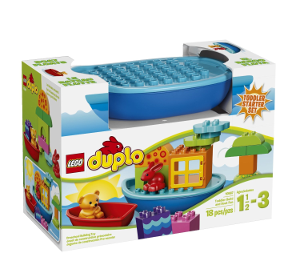 Lego Duplo Toddler Starter Building Set: This is a great Lego games for toddlers starter kit. Perfect with simple blocks that are easy to create with.  Your kids will love having fun with this.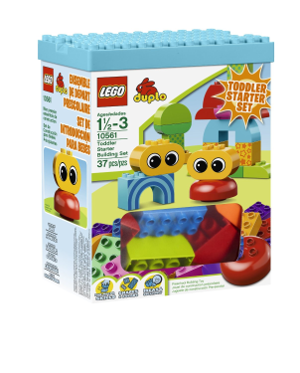 Lego Duplo My First Garden:  This is a great kit that is perfect for your toddler who loves the outdoors.  Digging in the dirt and playing with animals is much more fun when it is a bit cleaner because they are using this My First Garden kit.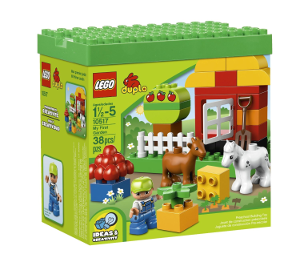 Lego Duplo Creative Play Toddler Build & Pull Along:  Do your toddlers love pulling toys behind them?  This is the ideal kit for them.  Assemble the toys and then tug along as they play!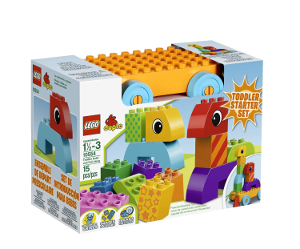 Have fun with your kids and these great Lego Duplo toddler games for kids.  Not only will they be working their motor skills, they will love the fun toys for play time.  Educate and play with Lego Duplo toys for toddlers.
Do you have any favorite Lego Games for Toddlers to add to the list? Tell us in the comments!