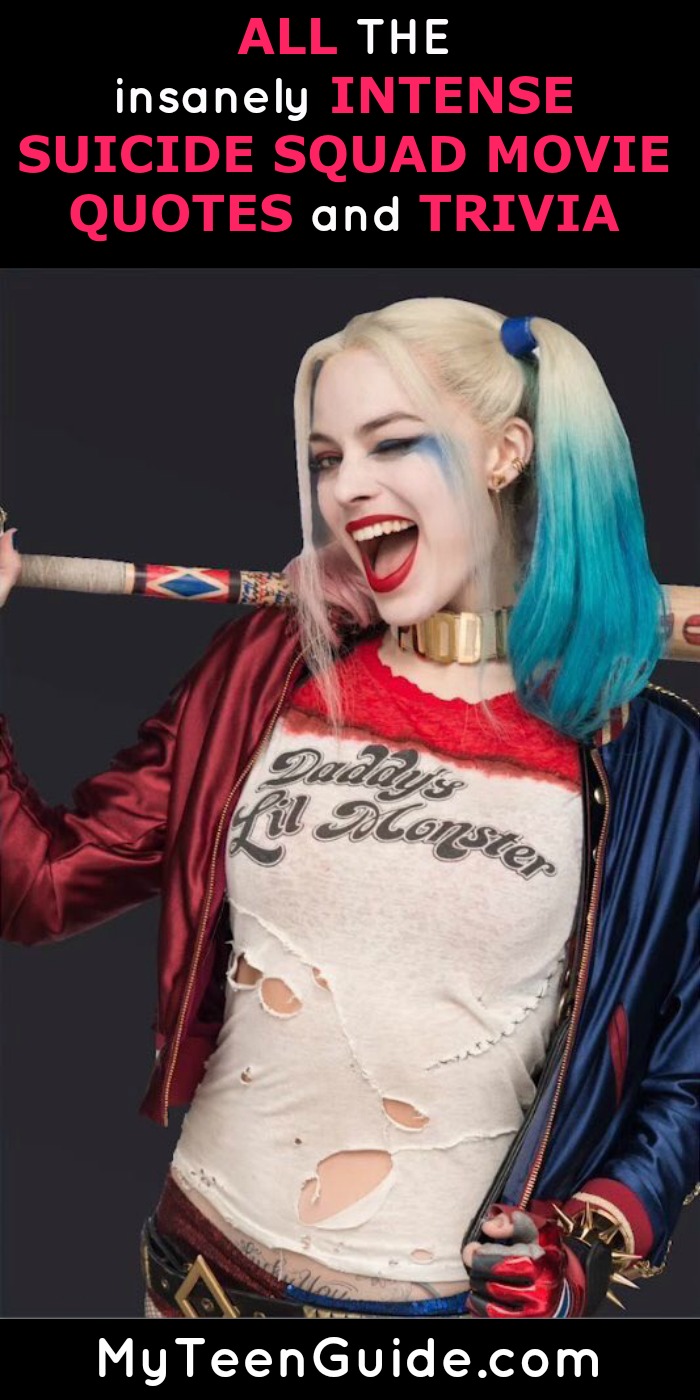 I've put together all the best Suicide Squad movie quotes and trivia to check out whether you've seen the film, or are considering adding it to your watch-list.  After recently watching Deadpool, I was in the mood for another twisted superhero movie, and this one was awesome! It's like they took the Fantastic Four and armed them, made them more dangerous and a touch crazy.  These have got to be the best yet worst superheroes ever! Check out all the details and see all the famous movie quotes below!
Related: 5 Dark Movies Like Deadpool You Have To See
All The Insanely Intense Suicide Squad Movie Quotes And Trivia
Suicide Squad is a 2016 superhero movie that is based on the Suicide Squad from the DC Comics Universe. It is the 3rd film installment in the DC Extended Universe franchise, with the other two being the 2013 Man of Steel and the 2016 Batman vs. Superman: Dawn of Justice. Keep going for some famous quotes from the Suicide Squad movie after checking out the trailer!
Suicide Squad Movie Quotes
Conversation between Harley Quinn and Amanda Waller:
Harley- "Are you the Devil?"
Amanda- "All you need to know is, you work for me."
Harley Quinn, talking to Katana:
Harley- "Love your perfume. What is that, Stench of Death?"
Conversation between Admiral Burns and Amanda Waller, talking about The Squad:
Admiral Burns- "What makes you think you can control them?"
Amanda Waller- "Because getting people to act against their own self-interest is what I do for a living."
White House Representative, talking with government officials about the advantages and disadvantages of having superheroes:
White House Representative- "Gentlemen, ladies, what if Superman had decided to fly down, rip off the roof of the White House, grabbed the president right out of the oval office. Who would have stopped him?"
Conversation between Rick Flag and Harley Quinn, after Harley breaks a store window:
Rick- "Seriously, what the hell is wrong with you people?"
Harley- "We're bad guys, it's what we do."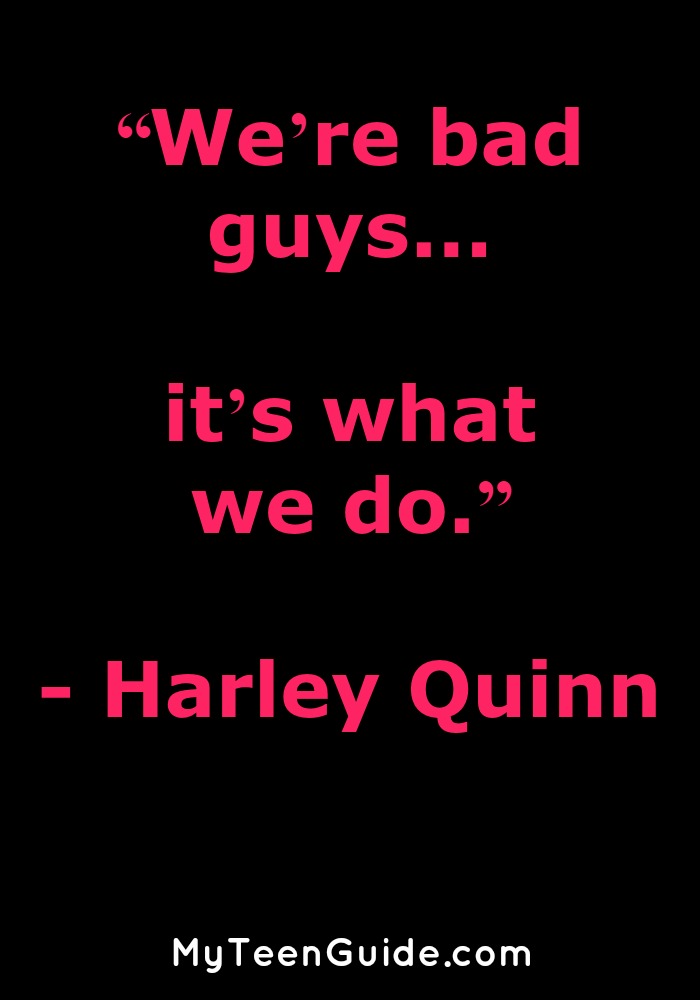 Suicide Squad Movie Trivia
Before Viola Davis was cast in the role of Amanda Waller, there were two other actresses that were considered for the role: Oprah Winfrey and Octavia Spencer.
Will Smith prepared for his role as Deadshot by training with both the Army Rangers and the Navy Seals.
The role of Rick Flag was first offered to Tom Hardy, but he declined because he was already filming his role in The Revenant as John Fitzgerald. Jake Gyllenhaal was also offered the role, but he also declined and ultimately Joel Kinnaman was cast in the role.
On October 20, 2014, director David Ayer told Empire Online, in an interview, that the Suicide Squad movie was like Dirty Dozen meets supervillains.
So which was your favorite of these quotes from the Suicide Squad movie? Did you read any new trivia you didn't know? Tell me what you think in the comments!
Image via Wikia here