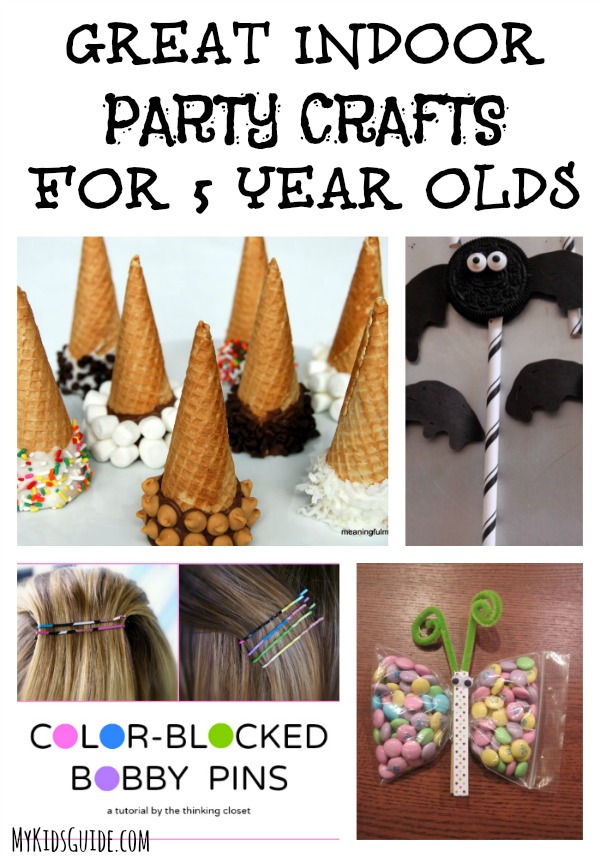 When you are throwing a party for your youngsters, you need fun activities for them to do.  These Great Indoor Party Crafts For 5 Year Olds are sure to keep them busy, happy and having a great time.  Throwing a party for a birthday, holiday or special event is always better when you can get the kids involved with fun activities.  Making the craft something they can take home with them as a party favor makes it even better!
Thrilling Indoor Party Games for a 5th Birthday Bash
GREAT INDOOR PARTY CRAFTS FOR 5 YEAR OLDS
These fun Butterfly Party Favors are great for making with your kids at their next party. A few simple supplies and their favorite candies create a super easy and fun treat bag they will love taking home to show their parents before opening up to enjoy eating!  Mix and match different candies to match your party theme, or have custom made candies created with special messages for your guests!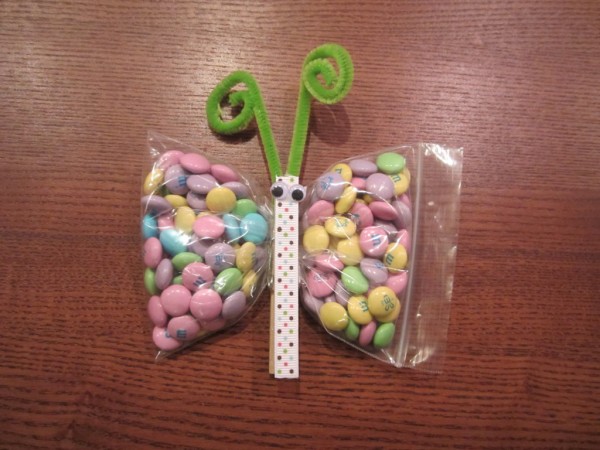 With a bit of help ahead of time from you, these Oreo Party Bats are a great treat to have kids help you make at your next super hero or Halloween spooky themed party.  These do require a bit of prep work from you, but the result is delicious, fun and super easy for the kids to assemble.
These Color Blocked Bobby Pins are the perfect craft and favor for a girls slumber party or makeover party.  These are easy for any age to make, and of course they are fun for everyone to wear.  Have guests help by bringing their own bobby pins and nail polish, or supply everything and create a super fun treat the girls can wear home from your next fun party.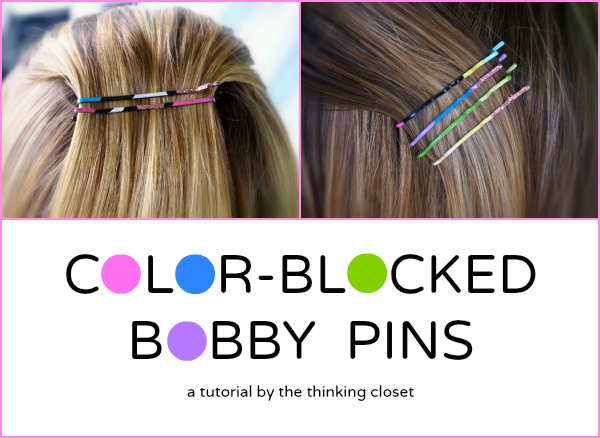 For an edible treat, these Dipped Ice Cream Cones make a super fun treat for the whole group to have fun making.  With adult supervision and some special care, dipping these classic cones in chocolate then your favorite candy, sprinkles and treats can be a great way to build the dessert table.  Let these set well then fill with your guests favorite flavors of ice cream!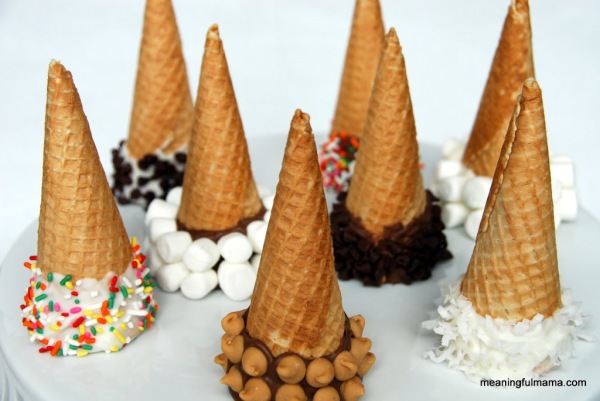 No matter what your part theme is, these are some great fun indoor party crafts for 5 year olds or older kids.  These unique craft and treat ideas are perfect for any theme.  Not only are they getting your kids involved, every one of these offers your guests a fun treat to enjoy there or take home and enjoy at a later time.
Do you know of any great indoor party crafts for 5 year olds? Share them in the comments!