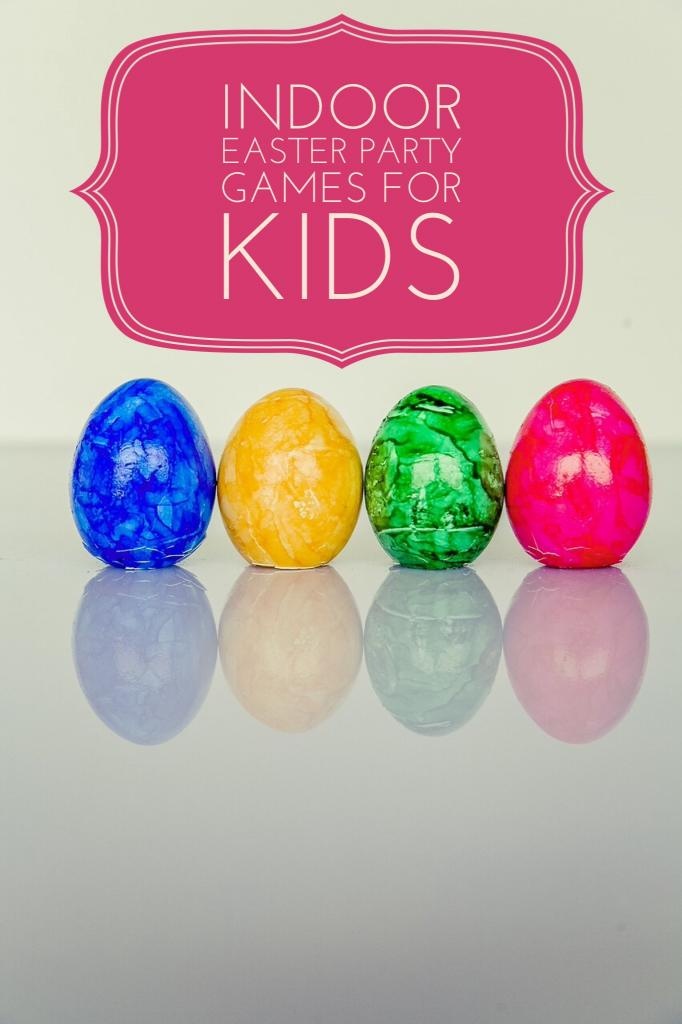 You want to plan some indoor Easter games for a bunch of 5 year olds?
You don't need to look any further!
With Spring in the air it would be great if you could head outside, but your best bet is to plan some indoor games such as an egg hunt and sack races.
Here is a list to help get the creative juices flowing!
Easter Egg-citement: Easter Egg Bunnies Craft for Kids
Indoor Easter Games for Age 5
This post contains affiliate links. We earn a commission if you make a purcahse, at no extra cost to you.
https://www.instagram.com/p/Bw_6Z7nHy8w/
Parts of the country will be dealing with mud and rain at this time of year, but never fear, you can hide the eggs inside!
Using plastic eggs from the dollar store, you can fill them with candy or stickers and tattoos.
You can either give each child a color to find (that's what we do at our house, makes it fair) or you can just have them go at it and find what they can.
Up the fun and hide one golden egg with a one dollar bill or something in it a little different than all the others! 
Decorate eggs:
[amazon fields="B079TVRKKR" value="thumb" image_size="large" image_alt="Paas Easter Egg Deggorating Party Kit – 9 Kits in One!"]
Kids love to do this!
You can buy a few kits or you can use Kool Aid (try Pinterest or Google for a recipe and instruction).
The kits come with a wax crayon and some stickers too, so if you decide on the Kool Aid route, look at getting a white wax crayon, they will find it so cool to see their names or whatever they wrote on the eggs once they are colored.
Just be sure to get enough eggs for all the kids!  I would hard boil a couple dozen depending on how many kids are there!
Paper egg garland:
https://www.instagram.com/p/BwZWhxdlNdr/
Print off some images of eggs and have the kids decorate them at a coloring station using crayons, markers, glitter, and other craft material.
You can either cut them all out once they are done, or have the kids cut them out.
Then punch a hole in the top of them all and string them together with a long piece of yarn or string.
Or you can have them take them home, punch a hole in each one and then place the string through it tying it.
They can hand them on the fridge or from a window at home!

Five Great Ideas for Easter Games for Kids
Sack races:
https://www.instagram.com/p/B7S1R5DHIbn/
Looking for indoor Easter games that get kids active?
This one is perfect!
Hop like a bunny in a pillow case!
You can have them bring a pillow case, you can provide one for each child or you can have them each decorate their own before doing the race!
Mark the start and end points and see who can make it there first without falling!
Take lots of pictures, these will be good ones! 
Bocce Eggs:
Get a bunch of plastic eggs and give each child a color.
Make a circle (or square if it's easier) with tape.
Put a bullseye in the center and have them roll their eggs trying to get them as close to the bullseye as possible.
It's not as easy as it sounds, eggs don't roll very well!
And they will probably knock each other out of the way, so be sure to explain that this can happen so you aren't drying any tears!
These indoor Easter games should help keep the young guests entertained and enjoying some Easter fun.
Be sure to take lots of photos to capture the memories and silly times as well!
 Have you ever planned some indoor Easter games for your 5 year old kids before?  What sort of things have you done?  Share your creative ideas below with the rest of us!