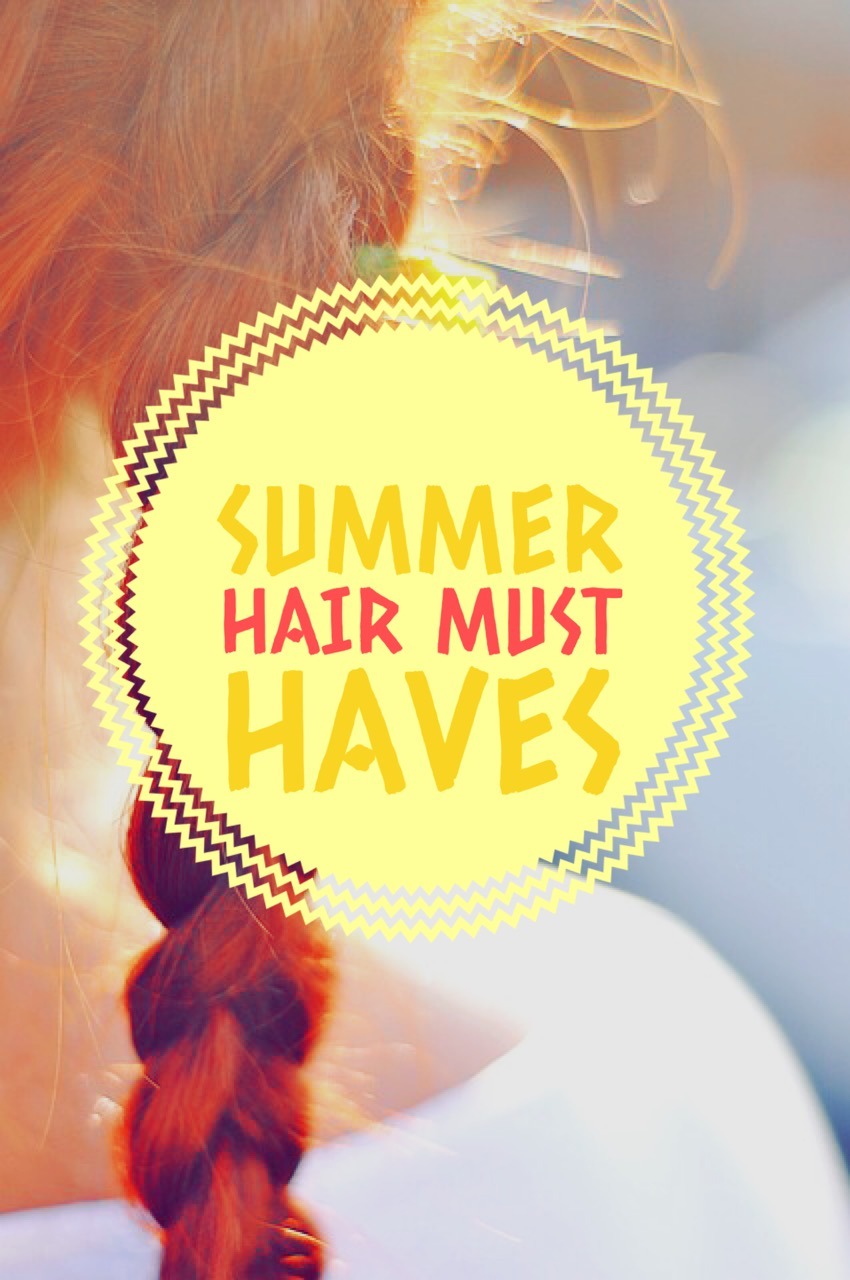 Summer is here, and that can wreak absolute havoc on our hair. You might think that winter is harsher on your hair, but summer is actually just bad as far as wear and tear goes. Think about it: you're out in the sun all day and swimming in chlorine!  It is crucial to protect our hair from the sun, heat and even salt water. Here are some teen hair must haves for summer to keep your locks looking beautiful all season long!
Related: Super Stylish Mix & Match Teen Fashion for Summer
Teen Hair Must Haves for Summer
Affiliate links included below.
Dry shampoo– It is not always good to wash your hair every single day in the summer. However, if you are like most people, you hate how your hair feels even if you don't wash it for a day. That is where dry shampoo comes in handy. One trick to using dry shampoo is to sprinkle some in your hair before you head to bed at night. While you are tossing and turning in your sleep, the dry shampoo will absorb the oils in your hair. We love Peter Coppola Dry Shampoo. It's a little pricier than some of the others, but it has a special blend of oil-reducing complexes. If you want a more mid-range option, go with Fudge Urban Dry. Totally strapped for funds? Herbal Essences Color Me Happy is under $4.
Sun protection– Yes, your hair needs protecting from the sun just like the rest of your body. Think about this…would you put a hot curling iron or hot hair straightener on your hair for hours at a time? The sun beating down on your hair can cause your hair to dry out and become brittle. The scalp of your head is also prone to getting sunburn. You can use a product like a hair moisturizing leave in conditioner that you just spray on your head before you head out into the sun for the day. Nios SPF 15 Leave In Conditioner is a good option. Nexxus Luxxstress is also great and a little more budget friendly.
Related: 20 Stylish Teen Swimsuits for Under $50
Hair oil– Hair oils are designed to help protect and repair your hair from split ends. Split ends are fairly common in the summer months so it is important that you keep your hair hydrated. To do this, choose a product that contains macadamia oil. This oil will keep your hair manageable, smooth, soft and silky. You can apply the hair oil to hair that is almost completely dried or fully dried so you are ensuring the oil sticks to and penetrates your hair. Any type of Argan oil is your best bet.
Deep conditioner– Beach hair may look great but it also leaves your hair feeling dry and brittle. You want to be sure that you use a deep conditioner on your hair at least once a week. You can apply a deep conditioner to your hair and let it set for about 30 minutes prior to taking a shower. With a ton of great deep conditioners out there, take a minute to look for one that's best for your hair type and your budget. You can spend hundreds of dollars or as little as $3 and still get a great result. If you're on a budget, I always go with anything from Aussie.
These hair must haves for summer will help keep your locks looking beautiful no matter what you throw at them. So feel free to swim, bask in the sun (with sunscreen on, of course) and ride with the top down!
What's on your list of hair must haves for summer? Tell us in the comments!