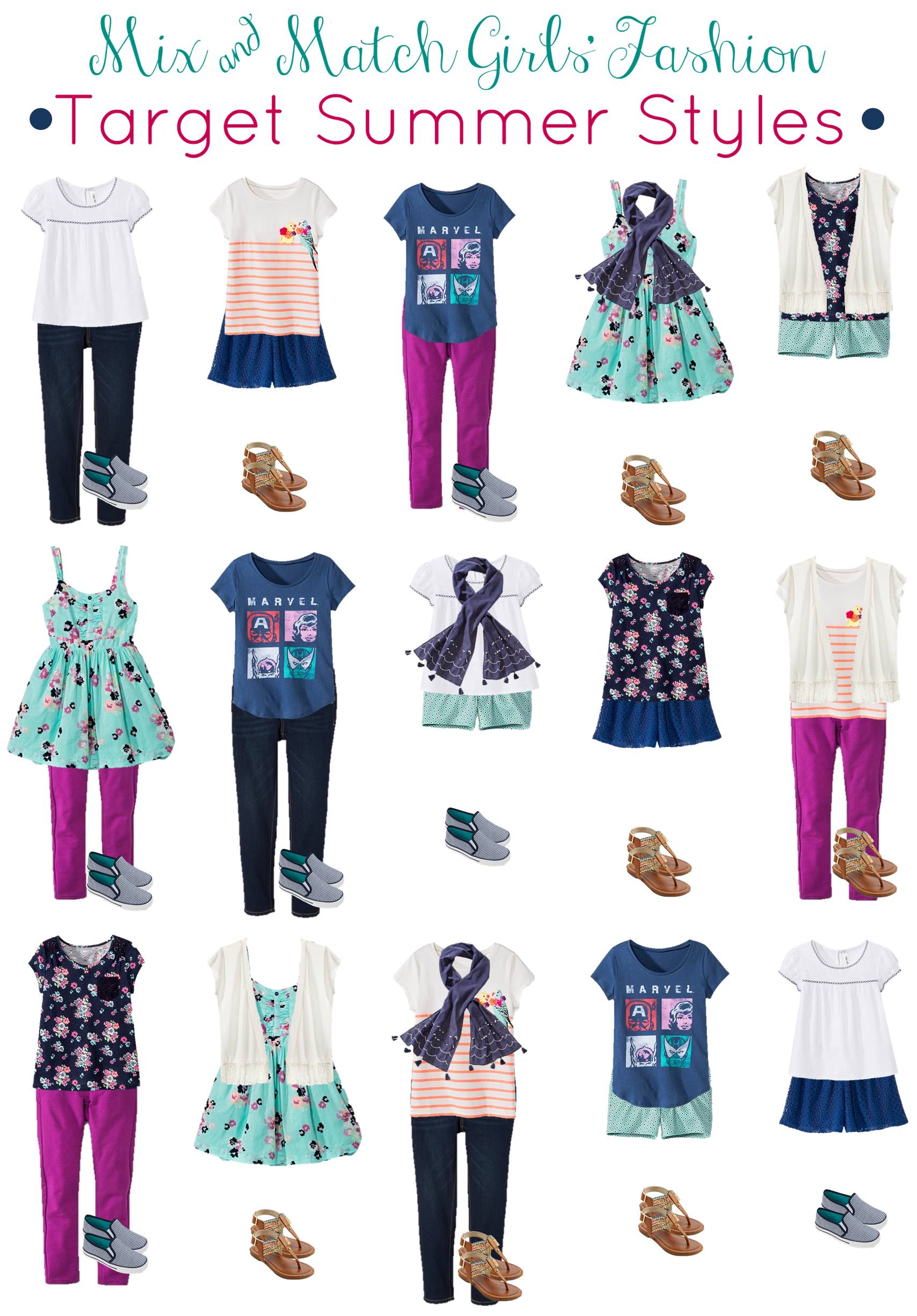 School's out for summer!! Well, for some of us, anyway! For others, it's getting there, don't worry! Time to start update that wardrobe with great teen fashion for summer! You want to look fab on the beach or while hanging out with friends, but obviously, you don't want to blow your entire summer fun budget on clothes, right? I totally understand! That's why we came up with 15 awesome summer outfits for teens using a total of 13 great core pieces. The best part? Not a single piece in these outfits costs over $20. In fact, the most expensive piece is $17.99! Let's check them out!
Related: 20 Stylish Teen Swimsuits for Under $50
Amazing Teen Fashion for Summer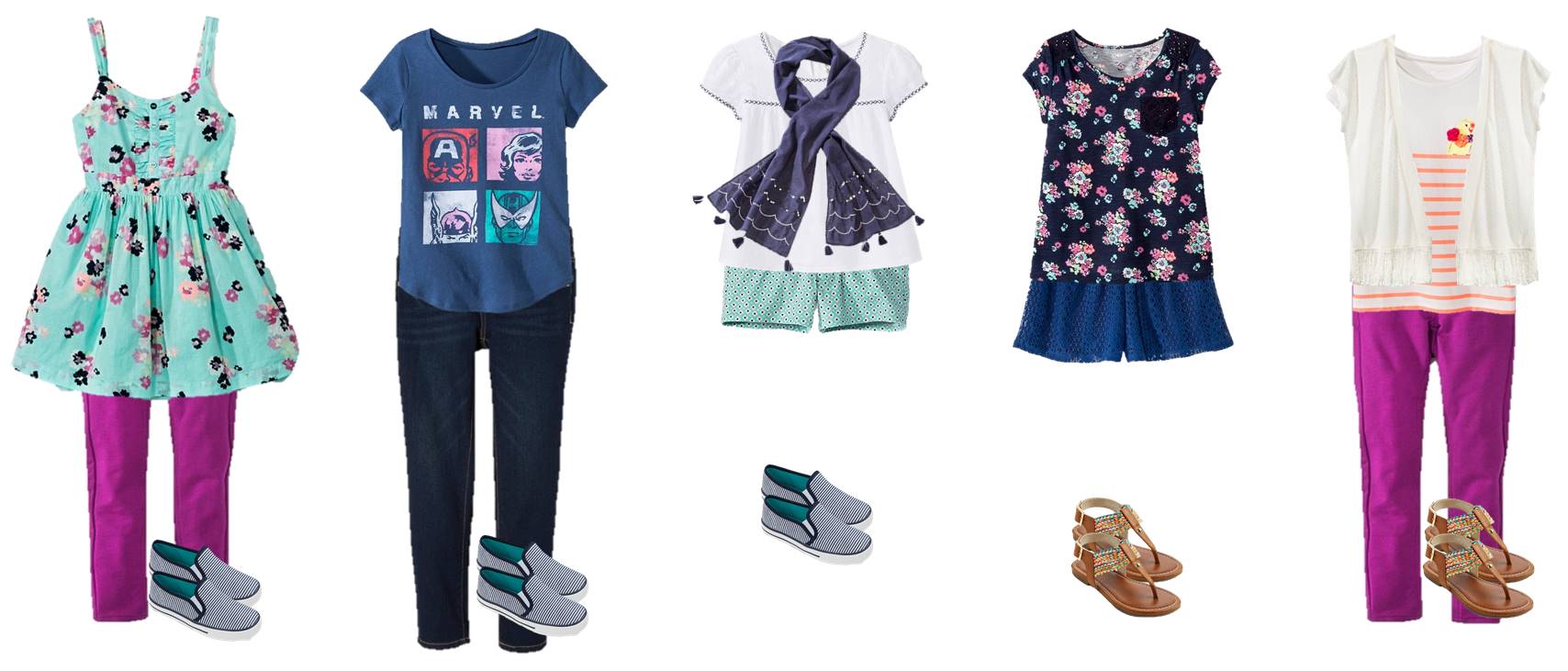 It's so hard to decide which of these outfits is my favorite. I absolutely love the Marvel t-shirt with the purple leggings for a chillier evening out with friends. That floral sundress, though? Seriously cute! You could wear it to the beach, out shopping or even to a more formal event!
Ready to total it all up? Let me grab my calculator app! Okay, if you buy every single item on this list, your grand total will be about $182 (give or take a few pennies). Of course, you can always work with items you may already have on hand. Just about everyone has a pair of skinny jeans already, right?
Related: 10 Hunger Games T-Shirts For Your Summer Wardrobe
Here's a tip for saving money on teen fashion for summer: wear the right clothes for trying on clothes! If you have a pair of sneakers that you think will work well with the outfits, wear those on your shopping trip. Got a great pair of purple leggings already? Wear them to see if they match well with the other pieces. That way, you'll know what works with other core pieces that you own.
For more summer style ideas, visit a few of my favorite blogs:
Have fun shopping for teen fashion for summer! Be sure to come back and tell us what you bought! In the mean time, we'd love to hear what your favorite outfit is! Talk to us in the comments!