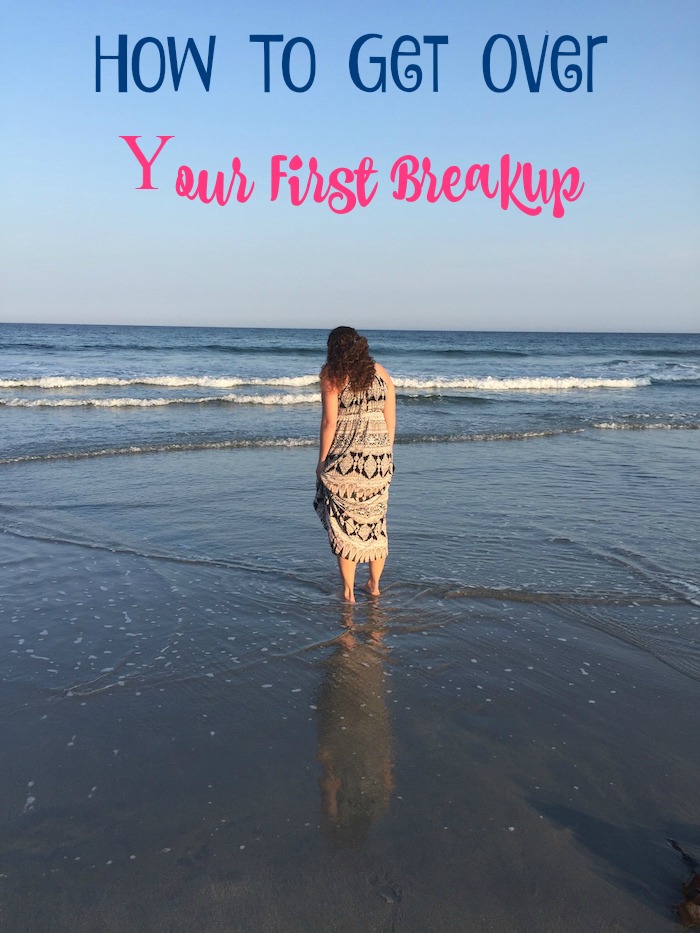 Breaking up doesn't get easier but the first time is definitely harder because you've never experienced it before. It can be challenging, trust me I know. It doesn't matter if your partner broke up with you or you broke up with him-her… it still hurts. When you've invested so much time in someone and then suddenly their gone, it can make things very difficult. But, you're not alone! It's totally 100% okay to curl up on your couch with a tub of Ben & Jerry's and cry, but don't make it a habit. You're allowed to feel sad and confused – that's normal. It's also really important to acknowledge what you've gone through and move on.
Here are my tips for getting over your first breakup:
1. Family & Friends –
Talk with your family and friends. Let them know how you're feeling. You're not the first one to go through a breakup so don't be afraid to open up to a loved one.
2. Exercise –
Yoga, Gym, Run, Dance, Play. Get active! Exercising will leave you feeling refreshed and always clears your mind!
3. Art –
Sometimes painting, drawing, crafting or writing is the best remedy! Get creative; write down how you feel, express yourself.
4. Outside –
Head outside. Fresh air works wonders, take a walk and clear your head.
5. Tea Time –
Take some time for yourself. Curl up with a good book and your favourite tea. Enjoy being alone.
6. Music –
Lots of artists have songs about breakups that will help you move on. Two that come to mind are Taylor Swift and Ed Sheeran. Jam out to your favourite music.
7. Move On –
I know that your mom probably told you that there are many more people out there and that this isn't the end of the world. Plot twist: She's right! Enjoy being alone. Love yourself and enjoy being you! When the time is right, the right person will come into your life and stay.
You will face breakups before you meet the right person. It happens, but it's okay because from every relationship that ends you gain more wisdom. Be kind and most importantly respect yourself enough to recognize a healthy relationship versus one that isn't healthy. Enjoy being single and have fun! If you love yourself first then you will have a much better mindset going into your next relationship. Don't worry, you're perfect just the way you are!
How did you get over your first breakup? Do you have any tips? Tell us in the comments below!