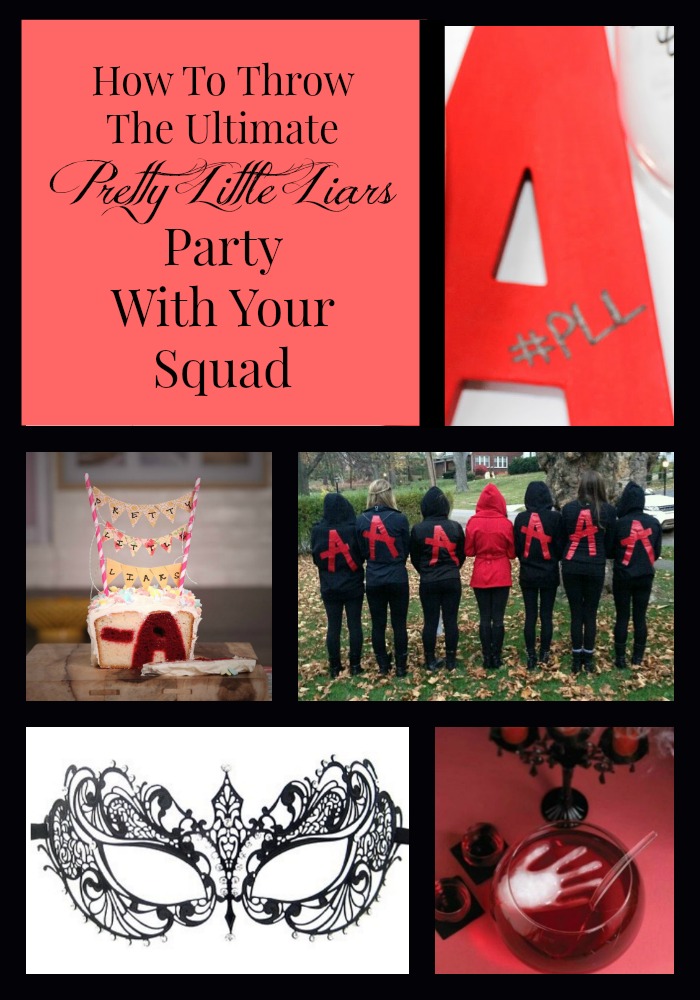 A Pretty Little Liars Party would be so much fun! There are so many memorable and creepy moments from the show that make a hella amazing party ideas and I cannot wait to include them in my party. Below I've found some of my fav ideas from sweets and treats to decorations and even some ideas to wear. This is sure to be an unforgettable party!
Throw The Ultimate Pretty Little Liars Party
*Some affiliate links are included with this post.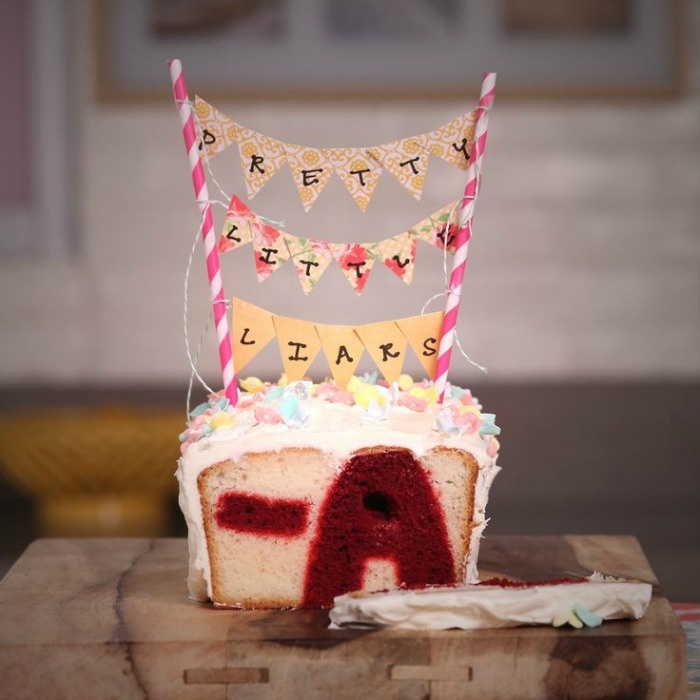 Cake Sabotage!
I love to surprise my guests, so this party should be full of surprises for my friends. I so want to try making this Pretty Little Liars cake. Can you imagine the look on your friends faces when they slice open this cake and reveal A's secret signature? Get the full recipe with directions to learn how to make this fab cake over at Popsugar.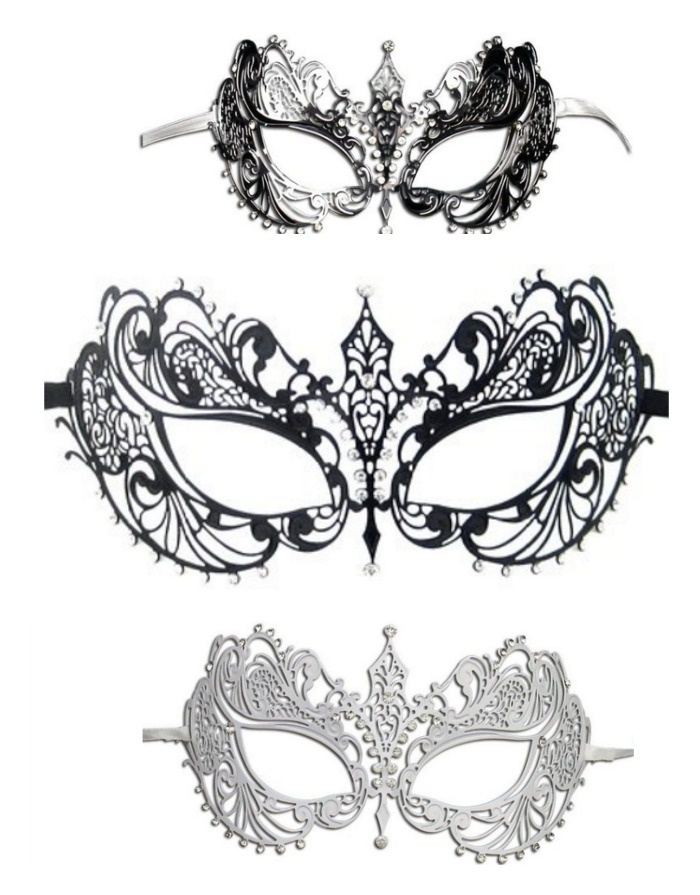 Masquerade Masks
The elaborate ball masks are def an iconic memory from the show. Add some of your own beautiful masks for you and your friends to wear, and then let the selfies begin! I love LOVE these beautiful masks I found on the web, they would make such awesome party favors!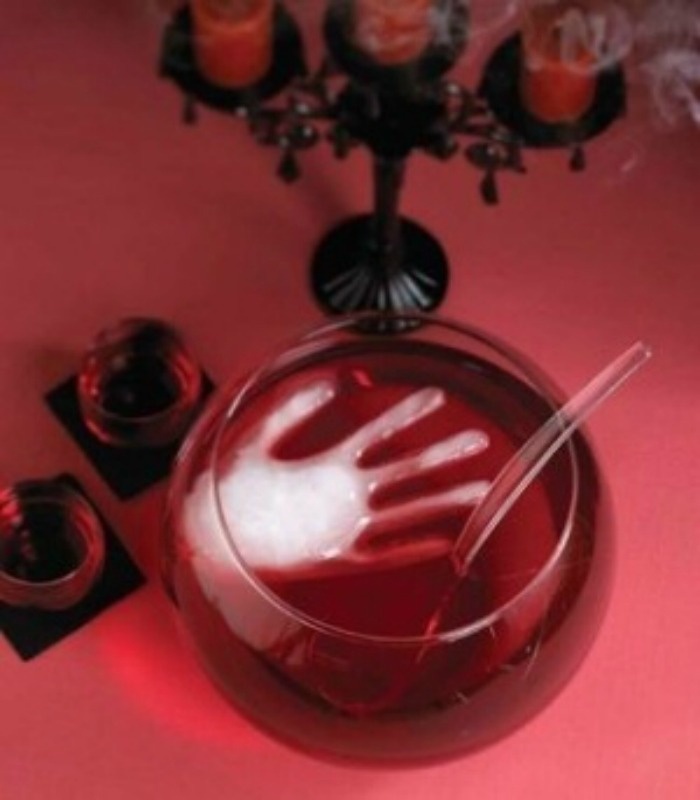 The BEST Pretty Little Liars Punch
This punch I found on Pinterest is so creepy, but would be so perfect for a party. Fill a latex glove with water and freeze. You may want to freeze a couple gloves full of water to keep up the effect. Then fill your punch bowl with your favorite red juice or soda. I like cranberry juice mixed with Sprite myself. Float the ice hand in the punch bowl. Super creepy!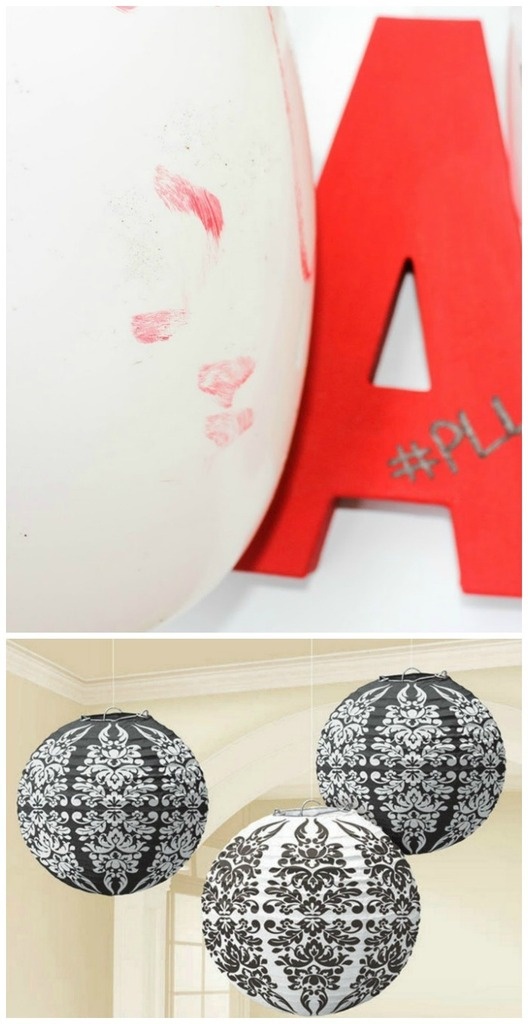 "A" Party Décor
Set the mood at your party with some Pretty Little Liar decorations. I like the giant scarlet A's BNB Styling painted for her Pretty Little Liars Party. A large paper-mache "A" is super easy to find, or you could cut them out of cardboard. You can also take the leftover red paint and smear it on white balloons for an extra sinister effect. This blogger picked up cheap but fancy glasses from the dollar store and paint pens, then wrote various quotes A would say to the girls on the glasses. I also like these oversized paper lanterns with a black damask design to add a classy party touch!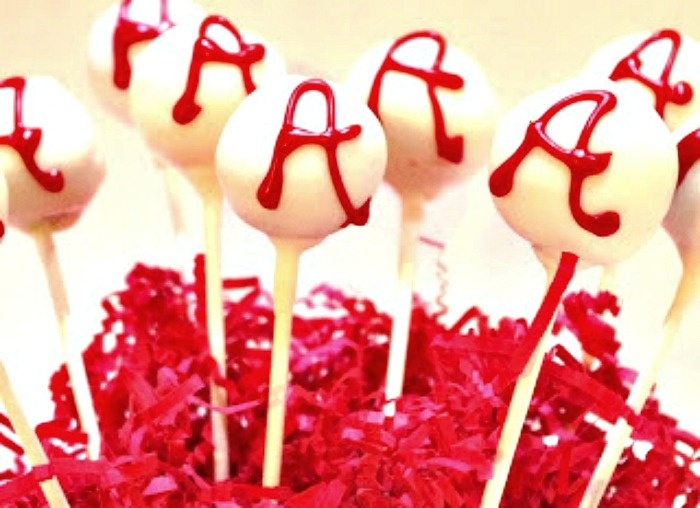 Secret Cake Pops
So these sweet treats were originally made for tailgating and cheering on Alabama. Roll tide? These super easy cake pops would be a great accent to your Pretty Little Liars party. Shh, it's a secret from the Alabama fans. J For step by step directions on how to make ah-mazing cake pops check out the tutorial from Divas Can Cook. Then use some red gel from the baking aisle to make the letter A on each one. Perfect!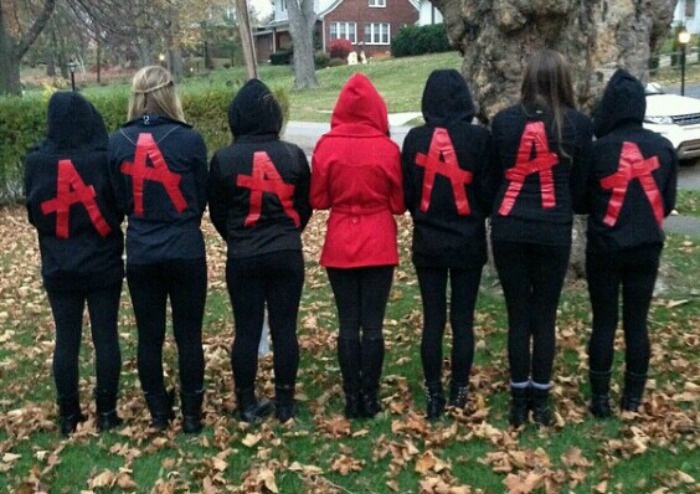 Black Hoodies All Around
Tell all of your friends to wear black hoodies to your party, then pick up some red tape to make giant red A's across everyone's backs. Everyone can channel their favorite liar and feel like you are right in the show! Check out this inspirational Pretty Little Liars hoodie image I found on Pinterest! Major #squadgoals
Don't forget to screen at least one episode of Pretty Little Liars at your party! So my lovelies, what is your favorite part about Pretty Little Liars that you need to add to your party?