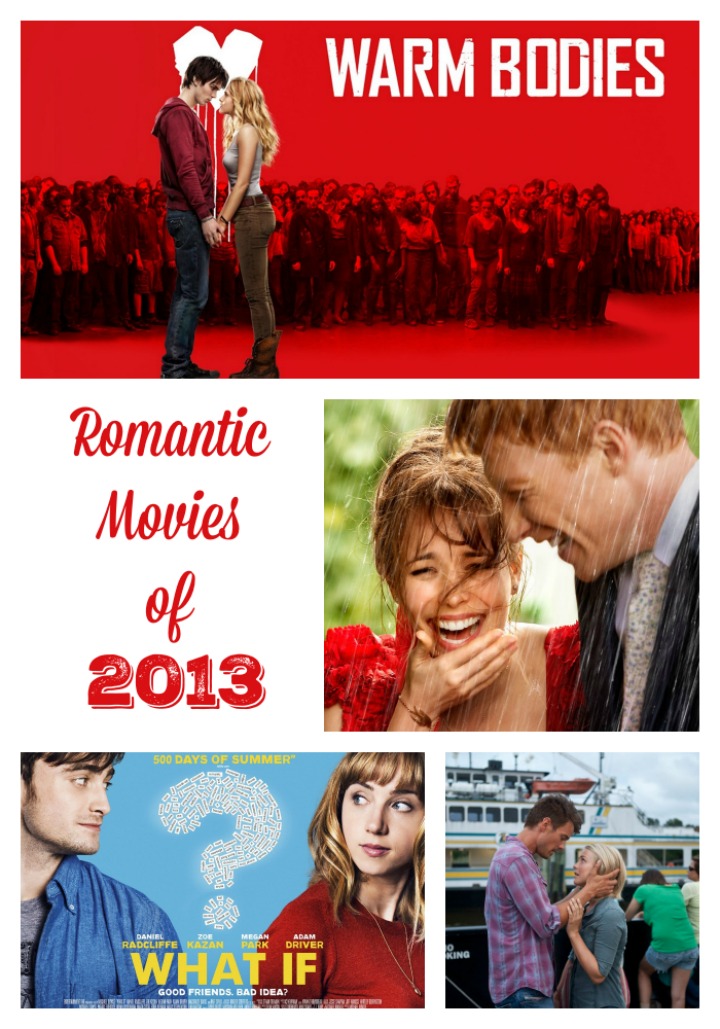 The year 2013 showcased some of the best movies of the year in the romance genre.Today we're sharing some of the best romance movies 2013. Now you may ask yourself "why would I want to know the best romance movies from THIS particular year?" Well, my friend, two words: flashback parties! After a while, you start to run out of themes for your sleepovers. We've all been there. So what do you do? Pick a year- any year- and plan your whole night around that! Make up a playlist from that year, wear the fashions and, of course, watch the movies (which we'll cover)! There you go. THAT is why you want this list of best romance movies of 2013. So let's get to it!
Best Romance Movies of 2013
Warm Bodies-
Warm Bodies is a paranormal romantic zombie comedy film that is based on the 2010 book of the same name by author Isaac Marion. The movie stars Nicholas Hoult, John Malkovich, Teresa Palmer and Analeigh Tipton. An unusual zombie encounters a human named Julie, after a zombie epidemic. Julie realizes that her new zombie friend is different than the others. As their relationship grows, the zombie finds himself becoming more and more human-like.
Safe Haven-
Safe Haven is a romance movie that is adapted from the 2010 book of the same name by author Nicholas Sparks. The film stars Josh Duhamel, Julianne Hough, David Lyons and Cobie Smulders. A woman moves to a small town, bringing along her past full of secrets along with her. When she falls in love with a single dad, she is forced to rely on the strength of her new life and new love.
What If-
What If is a romantic comedy film that stars Daniel Radcliffe, Zoe Kazan, Adam Driver, Megan Park, Rafe Spall and Mackenzie Davis. Wallace is a medical school dropout, who has experienced a string of bad relationships. He decides to put all future relationships on hold when he discovers those around him are finding the absolute love. Wallace then meets Chantry, a woman living with her longtime boyfriend. The two come close friends but soon discover there is a chemistry between them.
About Time-
About Time is a romantic comedy drama movie starring Domhnall Gleeson, Rachel McAdams, Bill Nighy, Tom Hollander and Margot Robbie. Tim discovers a family secret, the males in his family are gifted with the ability to travel in time. Tim meets Mary, a shy yet lovely woman and they soon fall in love. However, a time travel event happens, meaning they never actually met. So, after meeting several times, they finally connect again. However, Tim uses his unique gift to create the perfect relationship, the perfect life, and the perfect family. Tim soon learns that even with this special powers, not everything in life will be perfect.
Which of these 2013 romance movies did you watch? Which would you play at your 2013 flashback party?