With the new Madagascar documentary coming out, now is a great time to renew your kids' interest in the fun animated movies. Throw them an Island of the Lemurs theme party, complete with these fun Madagascar party games for kids!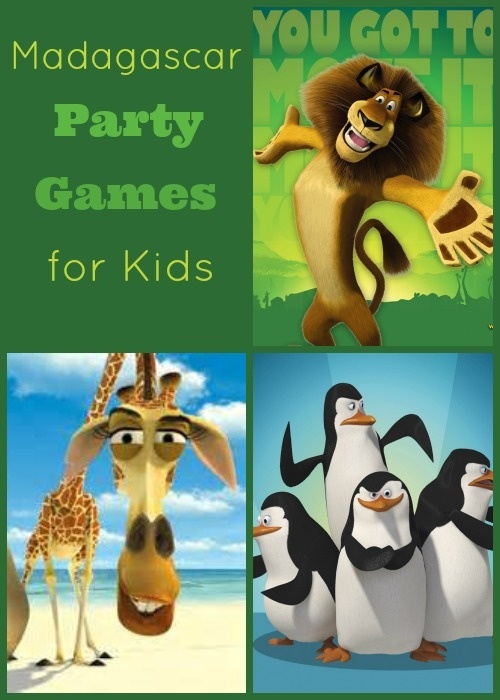 Are you really trying to surprise your kids with something special? Many parents want to celebrate birthdays and other milestone events in innovative ways. Put simply, we want to throw the coolest parties for our kids! This means we spend a lot of time looking for new party games that can bring more excitement to the party. After all, when you're organizing a party for kids, you want to make sure you keep them busy and interested the whole time. The best way to do that? Keep the games going!  Madagascar party games for kids lets you to have a Madagascar-theme  party that kids will enjoy, as they love the characters from the movie.
Fun & Interesting Madagascar Party Games for Kids
Musical chairs. When you are partying with kids you can certainly play party games like musical chairs to some of the best songs that are in the movie. It would be nice to have kids play musical chairs to the "I Like to Move It" song, which is closely associated with Madagascar. The song has a fun party feel to it that kids love.
Pass the Parcel. You can also play a game like  Pass the Parcel to Madagascar soundtrack songs.  You will need some Madagascar movie music that you can let kids groove to while playing and passing the parcel.
Pinata. If you are focusing on Madagascar party games for kids you can also come up with birthday piñata designed as Gloria. You can use piñatas made from other Madagascar characters like Alex, Marty and even Melman. This is a great way to enjoy some party time as you can stuff piñatas with lots of candies and sweets. Kids always get a kick out of pinatas!
Scavenger Hunt. Kids love scavenger hunt party games. Make it Madagascar-style by playing some African music in the background. Let kids go for some hunting chocolates and sweets that are hidden around. You can place some hints for the kids on how they can reach the treasure. If you have more kids at the party you can form teams where they can play in teams and they can find the hidden treasure. You can also dress kids as penguins, who are experts at handling such situations.
Jungle Charades. Since Madagascar is all about African jungles and feeling the adventure of the wild you can go ahead with some Jungle Charades as well. In this game, kids have to pick a card and then enact or make noise of the animal until others identify or shout out the name of that animal. When the animal is identified everybody must stand up and act like that animal before the next turn comes up.
Planning a few birthday parties? Check out our Lego Movie Party games and Muppets Birthday party for more inspiration!
These Madagascar party games for kids are sure to keep the excitement going throughout the whole party! Which is your favorite?