Are you looking for an exciting birthday party for kids? Don't look further! Organize a Muppets birthday party for kids at home! It will be so much fun for little ones and even older ones! We shared affiliate links to help you find supplies.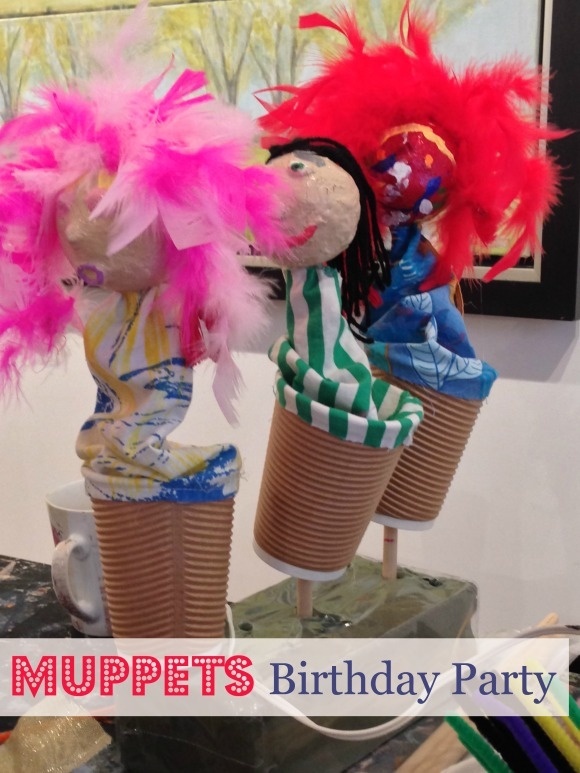 Last week my daughter was invited to this Muppets birthday party at an art gallery. It was a creative birthday party idea as the little kids had so much fun making their own Muppets (under adult supervision). It was for a 6 year-old birthday party. There were even 5 year olds and they managed to create their own Muppets!
You don't have to be at an art gallery to host a Muppets Birthday party for kids, you can do it at home with the appropriate supplies. Adult supervision is required. Check out the video to see how much fun the kids had!
How to have an amazing Muppets Birthday party for kids
One of the coolest things about this Muppets Birthday party for kids was the "create your own Muppets" activity. The birthday party was well organized and no mess was made. The hosts knew how to get the kids to have fun while letting their creativity flow. Here's what you'll need: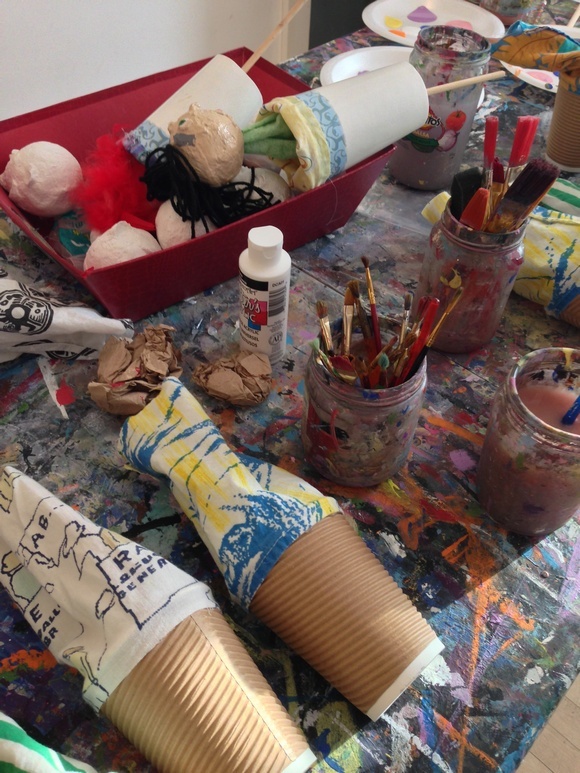 A large table covered with a tablecloth
Old shirts for kids to protect their clothes
Ball made of clay to use as the head
A cup to use as body
Craft Hair (or Doll Hair)
Glue
Fabric to cover the body
Recommended supplies:
How to make Muppets
This is really all about creativity, so there are no hard rules. The hosts gave the kids  some paint as well as a stick and the clay ball glued together. Each child painted the head as they wished.  Once the kids were done designing their heads, the hosts used a hair dryer to dry the paint! Then the host applied wax on the head and let them rest.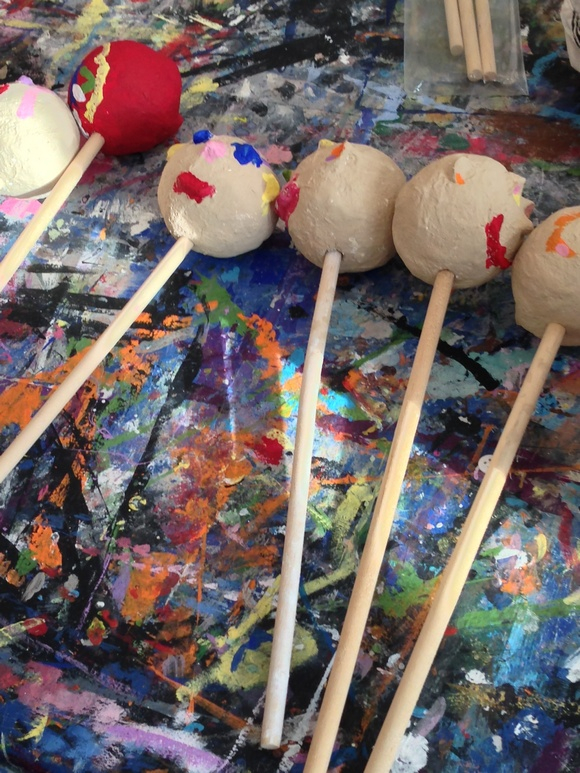 While the Muppets were resting, he played a game with the little kids and read a story. I suggest Muppets Most Wanted: Kermit's Double Trouble
to keep with the fun Muppets theme. If you need some ideas for games to play, check out how to plan an amazing party for kids.
Once the wax was ready, each child applied glue on top of the head and added hair. Now, at this Muppets birthday party for kids, the body of the Muppets was already made to speed up time. But you can make it at home. Just use a cup wrapped in one of those cartons used to hot beverages and add some cloth on top (glued it). Make a hole in the bottom to insert the stick.
After applying the hair, the kids had a snack and a birthday cake! Then they played a Muppets show with their Muppets! It was such a fun idea for a birthday party for kids.
Looking for more movie-inspired party ideas? Check out our Despicable Me party activities!
Are your kids getting exciting for Muppets Most Wanted? Who is their favorite Muppets character?