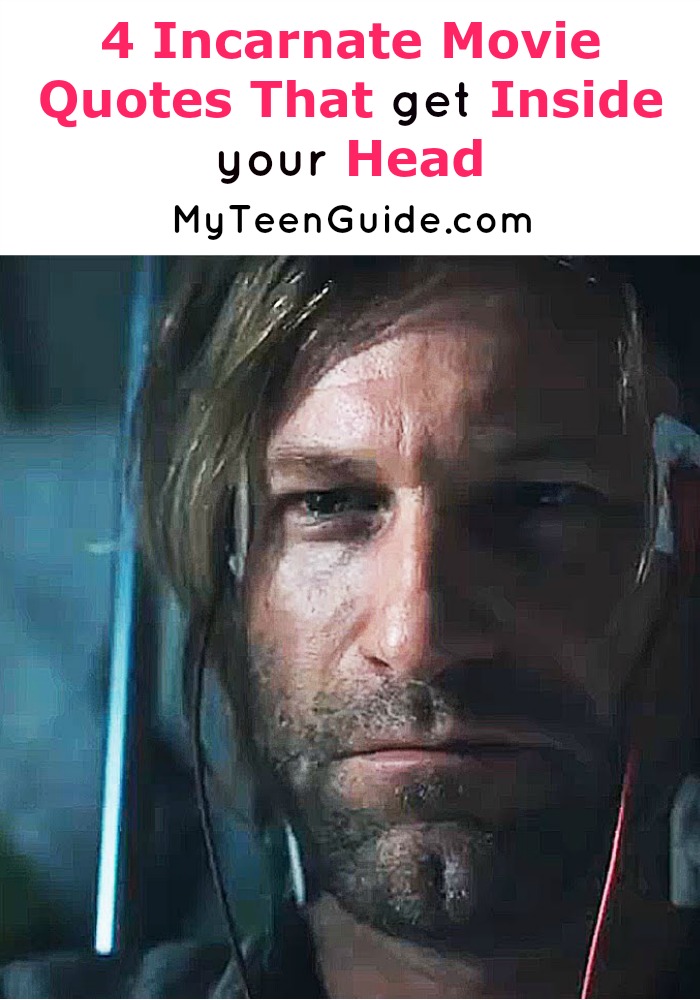 The supernatural thrillers always get in my head, which is why these Incarnate movie quotes are especially creepy. There is something about the idea of a demon being actually inside your head that just sends chills up my spine. You have to check out the trailer, movie quotes and trivia for Incarnate.
Related –> 5 Of The Creepiest Movies Like Ouija: Origin of Evil That Scare Us Every Time
4 Incarnate Movie Quotes To Tap Into Your Head
Incarnate is an upcoming supernatural movie that is set to hit theaters on December 2, 2016. It is about an unconventional exorcist, who has the ability to tap into the subconscious minds of the possessed. He meets his match when he meets a young tormented boy, who is cursed by demonic powers. Incarnate stars Aaron Eckhart as the unconventional exorcist and David Mazouz as the young tormented boy. Here are some Incarnate movie trivia and quotes.
Incarnate Movie Trivia
Incarnate is directed by Brad Peyton, who also directed the 2010 movie Cats & Dogs: The Revenge of Kitty Galore, the 2012 movie Journey 2: The Mysterious Island and the 2015 movie San Andreas.
Incarnate is produced by Blumhouse Productions, who also produced the Paranormal Activity movies in 2009, 2010, 2011, 2012 and 2014; the Insidious movies in 2011, 2013 and 2015; Unfriended in 2015; The Visit in 2015 and Hush in 2016.
Blumhouse Productions is also set to produce 9 movies in 2017, including Amityville: The Awakening, The Belko Experiment and Creep 2.
Aaron Eckhart and David Mazouz both have roles in Incarnate, but previously, they both had roles in the Batman franchise. Eckhart played the role of Harvey Dent/Two-Face in the 2008 movie The Dark Knight, while Mazouz currently plays the role of the young Bruce Wayne in the television series Gotham.
Incarnate Movie Quotes
Voiceover (female) from the movie trailer:
Female- "I have an arch demon possessing the body of an innocent 11-year-old boy."
Voiceover (female) from the movie trailer, as the tormented boy snaps the neck of a priest:
Female- "Of course we sent in the best exorcists. But they failed."
Voiceover (female) from the movie trailer, talking to the unconventional exorcist:
Female- "Who are you?"
Unconventional exorcist- "I'm going to help your son. I don't do exorcisms. I don't use religious methods to treat the symptoms. I go inside the victim's mind to treat the disease. I evict the demon from the inside."
Voiceover (female) from the movie trailer, talking to the unconventional exorcist:
Female- "What happens when this entity is done with the kid and decides to jump?"
Unconventional exorcist- "The boy dies."
So are you fully creeped out yet? Tell me which of these movie quotes from Incarnate sends chills down your spine in the comments!
*Image via trailer