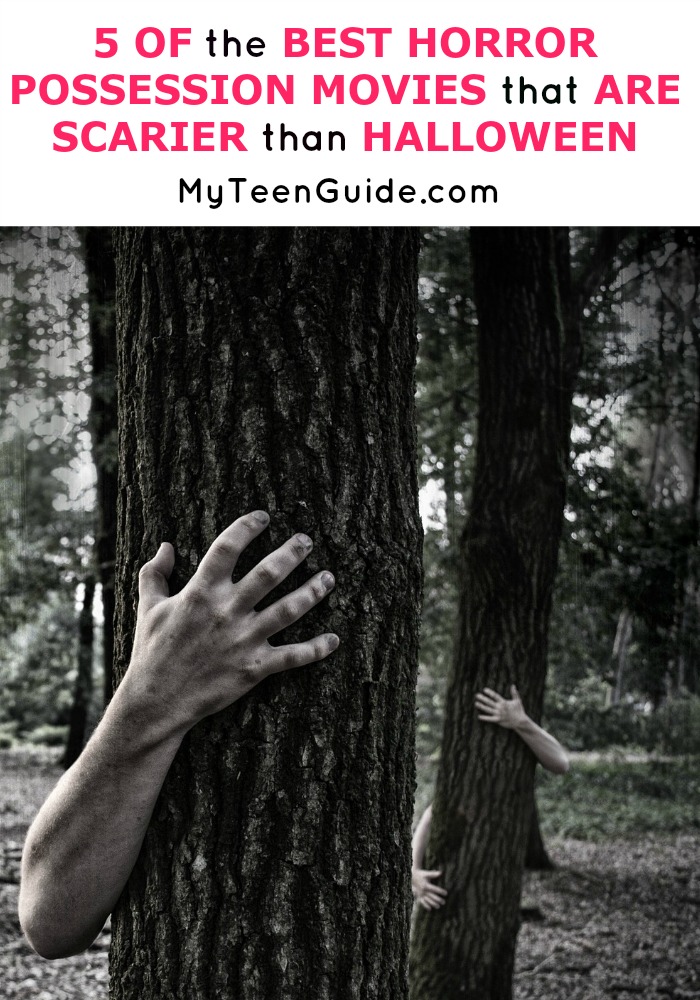 If you are looking for Halloween movies to watch, the best scary movies IMHO are the horror possession films. While I'm terrified in the bad way of bloody horror movies, the possession movies creep me out in a good way. These style of Halloween movies are perfect for the holiday or anytime I want to watch something creepy. Need some ideas? Check out THE list of the best horror possession films!
5 Of The Best Horror Possession Movies That Are Scarier Than Halloween
Ever since The Exorcist movie in 1973, people from everywhere have been fascinated by horror possession movies. Here are five of the best horror possession movies.
Curse of Chucky
Curse of Chucky is a 2013 supernatural slasher movie and the 6th movie in the Chucky series, with the others being Child's Play in 1988, Child's Play 2 in 1990, Child's Play 3 in 1991, Bride of Chucky in 1998 and Seed of Chucky in 2004. After the death of Sarah, her daughter Nica begins to suspect that the talking doll that her niece, Alice, plays with may be responsible for her death. Curse of Chucky stars Fiona Dourif as Nica, Summer Howell as Alice, Brad Dourif as the voice of Chucky and Jennifer Tilly as the voice of Tiffany. This is a great Halloween movie to watch and may just inspire you to dress up as Chucky! Creepy!
The Last Exorcism
The Last Exorcism is a 2010 found footage supernatural horror movie that is the 1st of two movies in the series, with the 2nd one being The Last Exorcism Part II in 2013. A troubled minister agrees for a documentary crew to film his very last exorcism. The Last Exorcism stars Patrick Fabian as Reverend Cotton Marcus, Ashley Bell as Nell Sweetzer and Louis Herthum as Louis Sweetzer.
Related: Creepiest Horror Movies Now Streaming on Netflix
Paranormal Activity
Paranormal Activity is a 2007 found footage supernatural horror movie and the 1st of six movies in the series, with the others being Paranormal Activity 2 in 2010, Paranormal Activity 3 in 2011, Paranormal Activity 4 in 2012, Paranormal Activity: The Marked Ones in 2014 and Paranormal Activity: The Ghost Dimension in 2015. After a young couple, Katie and Micah, move into a new suburban home, they begin to experience a supernatural entity. They set up cameras throughout their home to document the hauntings. Paranormal Activity stars Katie Featherston and Micah Sloat.
The Exorcism of Emily Rose
https://www.youtube.com/watch?v=ULuC2XkFiD8
The Exorcism of Emily Rose is a 2005 drama horror movie that is loosely based on the experiences of Anneliese Michel. Erin Bruner, a lawyer, represents Father Richard Moore, who is on trial for negligent homicide after Emily Rose dies during an exorcism he performed on her. The Exorcism of Emily Rose stars Laura Linney as Erin Bruner and Tom Wilkinson as Father Richard Moore.
The Devil Inside
https://www.youtube.com/watch?v=OyT7xMPurgw
The Devil Inside is a 2012 supernatural horror movie that has a documentary-style. When Maria Rossi underwent an exorcism, she killed three people and ended up in a psychiatric hospital. Now, her daughter Isabella is determined to find out what really happened to her mother. The Devil Inside stars Suzan Crowley as Maria Rossi and Fernanda Andrade as Isabella Rossi.
So what do you think of my list of the best horror possession movies? Tell me which ones you like in the comments!