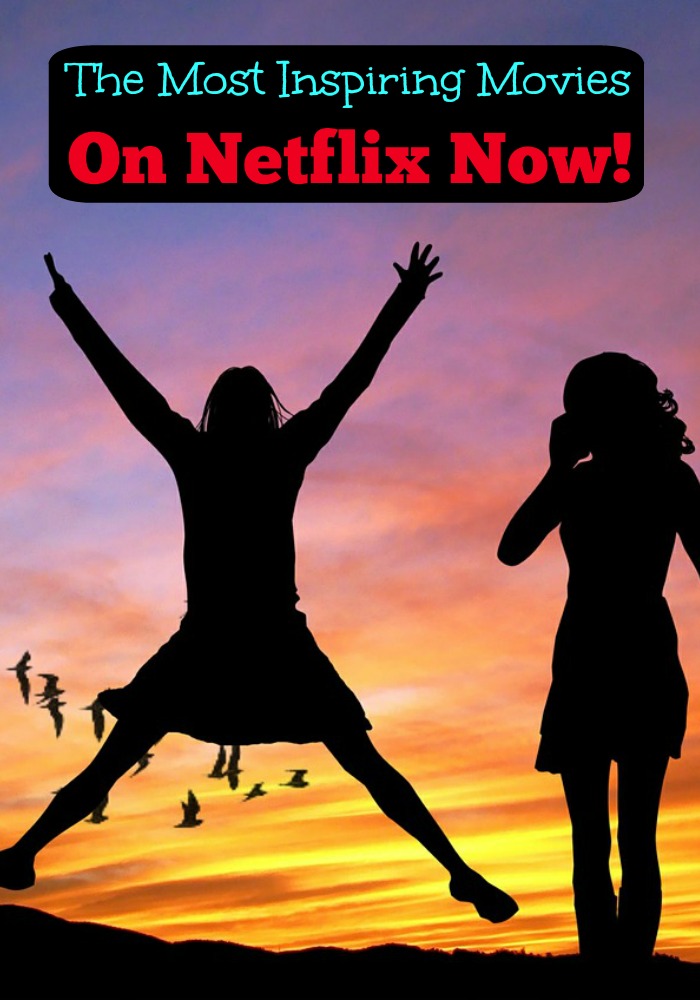 Sometimes when I am chilling, I need to find inspiring movies on Netflix. I like watching inspirational movies that make me want to see the world and take on a project that seems impossible! If you are looking for inspirational movies on Netflix to watch that contain a powerful message or two, look no further we have you covered. Here is a list of the most inspiring movies on Netflix that I like to watch to pick me up.
The Most Inspiring Movies on Netflix
Into the Wild
Into the Wild is a 2007 biographical drama survival film that was adapted from the 1966 book of the same name by author Jon Krakauer. The movie stars Emile Hirsch, Marcia Gay Harden, William Hurt, Vince Vaughn, Hal Holbrook and Kristen Stewart. It is the story of Chris McCandless, a young man who leaves everything behind, including all his possessions and a hefty savings account, to live alone out in the wilderness of Alaska. This movie is so incredibly intense! I can not imagine giving up everything and just heading into the wilderness alone, the main character in the movie is very brave.
The Rainmaker
The Rainmaker is a 1997 legal drama movie that is based on the 1995 book of the same name by author John Grisham. The movie features an all-star cast including Danny DeVito, Matt Damon, Jon Voight, Mickey Rourke and Claire Danes. It tells the story of a young lawyer who is determined to challenge an insurance company that is completely corrupt. This is one of those inspirational movies on Netflix where it is the little guy against the world.
Freedom Writers
Freedom Writers is a 2007 dramatic film, based on the 1999 book titled The Freedom Writers Diary by Erin Gruwell. She wrote the book based on the high school in Long Beach, CA called Woodrow Wilson Classical High School. The movie stars Hilary Swank, Scott Glenn, Patrick Dempsey and Imelda Staunton. It is the real-life story of a young teacher, Erin Gruwell, who teaches a group of at-risk students that sharing their stories can help them change their lives. Stories of teachers helping students overcome big struggles always get to me. I am fortunate I have never had to be in the place where these kids are, but wow they can all reach so much higher thanks to that teacher! Everyone deserves a chance to have big dreams.
The Blind Side
The Blind Side is a 2009 semi-biographical sports drama movie that is based on the 2006 book titled The Blind Side: Evolution of a Game by author Michael Lewis. The movie stars Quinton Aaron, Sandra Bullock, Tim McGraw, Kathy Bates and Lily Collins. It is the true story of Michael Oher, a young homeless man that was taken in by a family who helped him become a star professional football player. Break out the tissues, this one just may bring around the feels!
Phew, I feel like I could take on the world now! Or at least, I could help someone like they did in many of these inspirational movies on Netflix. Are there any other inspiring movies you have seen on Netflix? Share your favs with me in the comments!
*Image via Pixabay