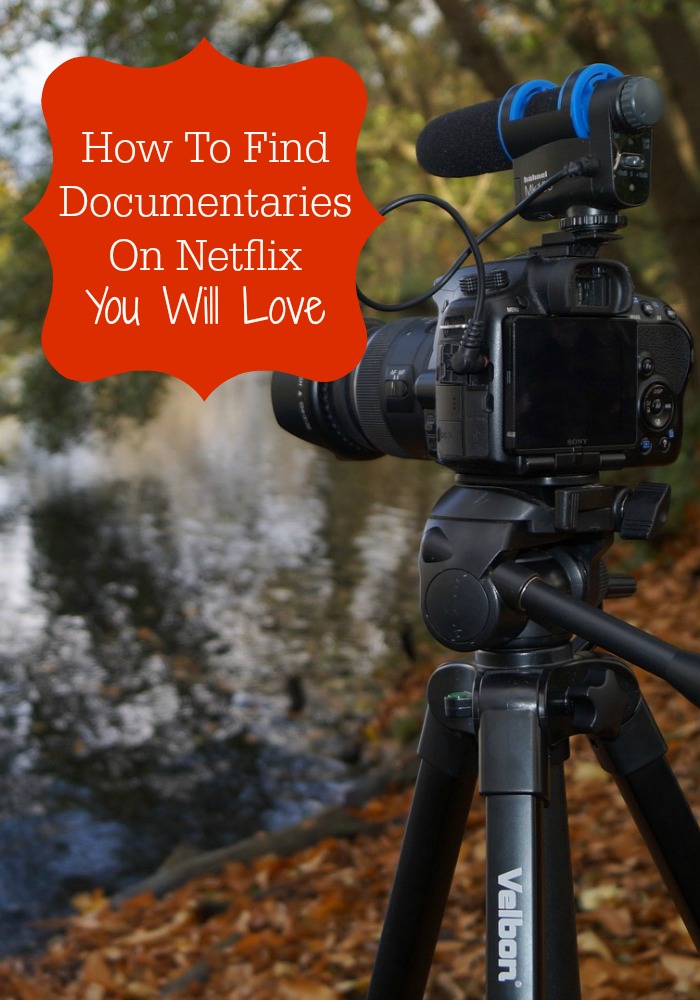 Have you ever searched out some of the best documentaries on Netflix? If you're not sure (the film geek in me knows!), a documentary is a type of film that showcases real-life people or events, and the best ones tell super intense stories. Documentaries are told in a journalistic style, similar to a longer news special reports. If you like dramatic and sometimes even terrifying true stories, you should check out the best documentaries on Netflix.
How To Find The Best Documentaries On Netflix
Man on Wire
Oh, I was lucky enough to see this one on the big screen locally, and it's brilliant! Man on Wire is a 2008 biographical documentary film that was directed by James Marsh. The film is based on the 2002 book by Philippe Petit titled To Reach the Clouds. There was also a film that was released in theater in October of 2015 about Petit and his famous stunt called The Walk, starring Joseph Gordon-Levitt. Man on Wire depicts Philippe Petit, a high-wire walker, and his dream of walking across a cable between the two towers of the World Trade Center in New York in 1974. Not only was there no net underneath him, but Petit walked back and forth across this cable for nearly an hour. This one is super intense, seriously is this guy crazy walking on a wire that high up with no net?
The Imposter
https://www.youtube.com/watch?v=67cMet52mL4
Love psychological thrillers? This documentary is for you! The Imposter is a 2012 documentary film that showcases the true life story of a Frenchman, Frederic Bourdin, who claimed that he was the teenage son, Nicholas Barclay, of a family that had been missing from Texas for three years. This bizarre true story became famous in 1997 when it was discovered that Bourdin wasn't Nicholas Barclay but yet someone impersonating him. The film includes an interview with Bourdin's family as well as the Barclay family.
Dear Zachary: A Letter to a Son About His Father
Don't be fooled by Netflix into thinking this is some pansy greyscale documentary. This movie will likely cause you to cry, so keep some tissues handy. Dear Zachary: A Letter to a Son About His Father is a 2008 documentary film about Andrew Bagby, who was murdered by his ex-girlfriend, Shirley Jane Turner. After the killing, Turner ran to Canada where she announced she was pregnant with Bagby's baby, a boy she would name Zachary. While the full investigation continued, the grandparents were forced to have a civil relationship with Shirley to see Zachary. This filmmaker was a friend of Andrew Bagby and set out to tell him the truth about his dad's life and death through this movie.
Grizzly Man
https://www.youtube.com/watch?v=yHQbgciZQFE
This guy may have lost his mind a little bit. Grizzly Man is a 2005 documentary film about bear enthusiast, Timothy Treadwell, who was killed by one of his obsessions in 2003, along with his girlfriend Amie Huguenard. The film includes some of the footage that Treadwell recorded prior to 2003 showcasing his interactions with grizzlies. This guy is an animal lover to his own demise. His intense passion for documenting bears is both exciting and terrifying to watch, reminding me of Stever Irwin, The Crocodile Hunter!
I hope I can convince you to add these wicked documentaries to your next tv binge. I can guarantee you won't be disappointed by the best documentaries on Netflix.
Have you see any of these films? Which one of the best documentaries on Netflix looks the most intense and interesting to you?
*Image via Pixabay