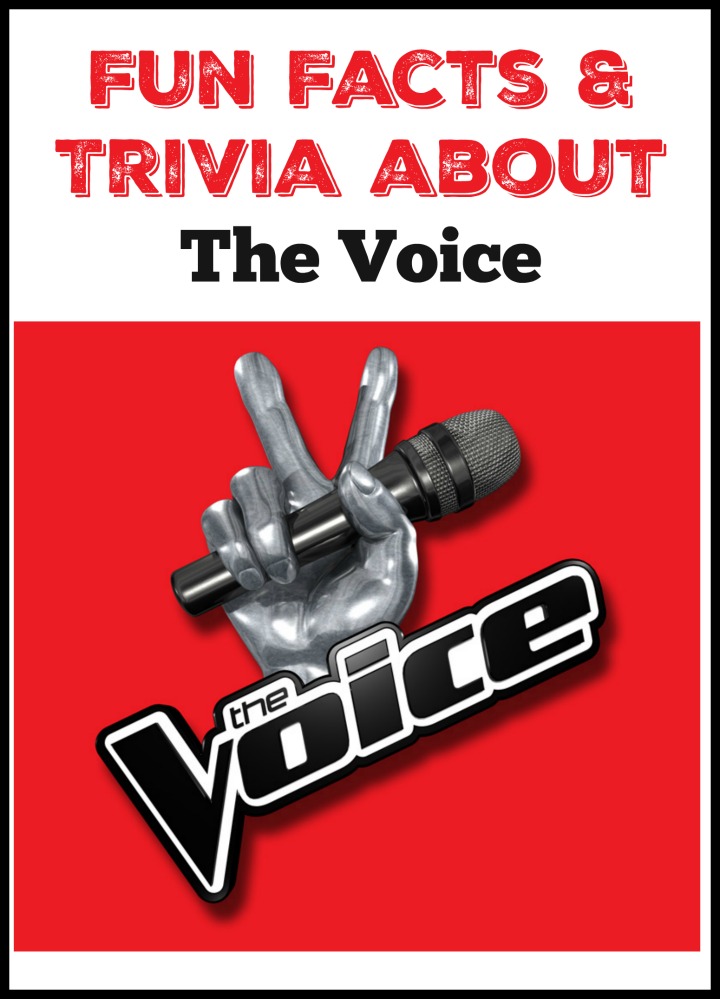 The Voice is a reality talent show that feature singing contestants vying for the winning position. Each season, The Voice viewers are introduced to the contestants and their inspiring stories as well as the four judges who have undeniable passion. However, there may be some facts about the show that you may not know. Here are some interesting facts about The Voice.
Fun Facts & Trivia About The Voice
The Voice show in the United States is really a spinoff of The Voice of Holland, the original The Voice. The Voice of Holland first aired in September of 2010 in the Netherlands. The Voice first aired in the United States in April of 2011. Other The Voice shows include The Voice of the Arab World, The Voice of China, The Voice of Finland, The Voice of Germany and The Voice of Thailand.
To date, there have been eight winners of The Voice: Season 1- Javier Colon, Season 2- Jermaine Paul, Season 3- Cassadee Pope, Season 4- Danielle Bradbery, Season 5- Tessanne Chin, Season 6- Josh Kaufman, Season 7- Craig Wayne Boyd and Season 8- Sawyer Fredericks.
The Voice television show employs around 600 staff and crew members. Also, in the course of just one show, there are 12 set changes. One live show of The Voice uses over 1,900 lights.
Before contestants appear on the show, they must sign a contract stating things like The Voice experience may be an awful one, exposing them to humiliation and public ridicule and the fact that NBC has the right to remove any contestant at any time.
Blake Shelton is the judge with the most wins so far. He has four wins: Season 2 with Jermaine Paul, Season 3 with Cassadee Pope, Season 4 with Danielle Bradbery and Season 7 with Craig Wayne Boyd.
There are really no awful auditions on The Voice, due in part to staffers from the show contacting managers and agents all over the United States in order to locate the best singers. Those singers are then recruited to audition for The Voice.
When the contestants first hit the stage during Blind Auditions, it may be the first time the judges hear their voice but it is not their first audition on the show. They must go through an audition with the show's producers including an interview and an executive audition callback. If they pass those two, they are invited to participate in the Blind Auditions.
Did any of these interesting facts about The Voice surprise you? Tell us in the comments!