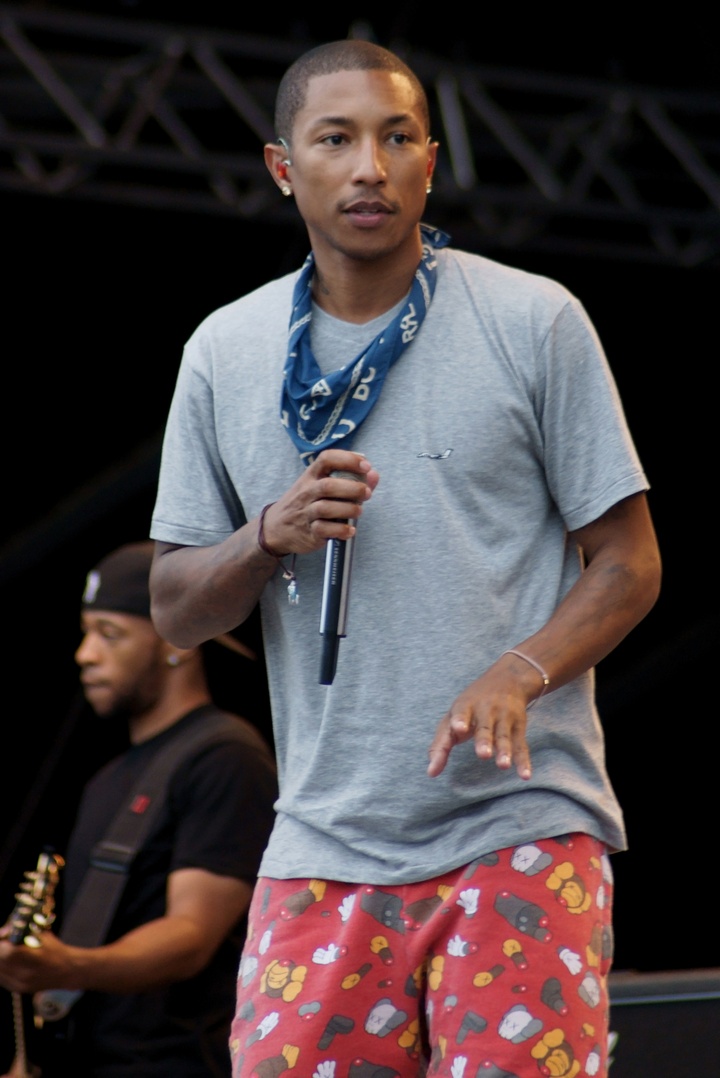 Pharrell Williams has been a judge on The Voice since Season 7. He was announced as the new coach on March 31, 2014 as the replacement for CeeLo Green. He has one win with Sawyer Fredericks in Season 8. Check out more about Pharell Williams in our biography of The Voice judge!
The Voice: Pharrell Williams Biography
Pharrell was born on April 5, 1973 in Virginia Beach, Virginia. He is a singer, rapper, songwriter, record producer and fashion designer. He has two younger brothers, Cato and Psolomon and two half-brothers, Pharaoh and David. His father, Pharaoh, was a handyman and his mother, Carolyn, was a teacher.
In 1992, Williams formed the record production duo called The Neptunes with Chad Hugo. He and Hugo met in 7th grade summer band camp, where Williams played drums and keyboards and Hugo played tenor saxophone. The Neptunes was responsible for producing music in the genres of hip hop, soul and R&B.
Williams has dipped into several business ventures. In 2005, he created a line of streetwear clothing called BBC, which is short for Billionaire Boys Club and Ice Cream Footwear. In May of 2012, Williams launched his own dedicated YouTube channel. In 2013, he created a line of sunglasses called Moncler Lunettes for the brand Moncler.
As a solo artist, Williams has released two studio albums: In My Mind in 2006 and GIRL in 2014. He has a #1 song, Happy, from 2013. As a featured artist, Williams has several #1 hits including the 2004 hit Drop It Like It's Hot with Snoop Dogg, the 2006 hit Money Maker with Ludacris and the 2013 hit Blurred Lines with Robin Thicke and T.I. Williams has been featured on an array of songs with various artists like Jay-Z, Twista, Common, Pitbull and Daft Punk. As a record producer, he is responsible for numerous songs including Ain't No Doubt About It with The Game featuring Justin Timberlake in 2010, Wepa by Gloria Estefan in 2011, Twerk It by Busta Rhymes featuring Nicki Minaj in 2013 and Sing by Ed Sheeran in 2014.
Pharrell Williams married his longtime girlfriend, Helen Lasichanh, a model and designer on October 12, 2013. Their son Rocket was born on November 24, 2008, five years before they were married.
Is Pharrell Williams one of your favorite judges on The Voice? Did you learn anything new in his biography? Tell us in the comments!