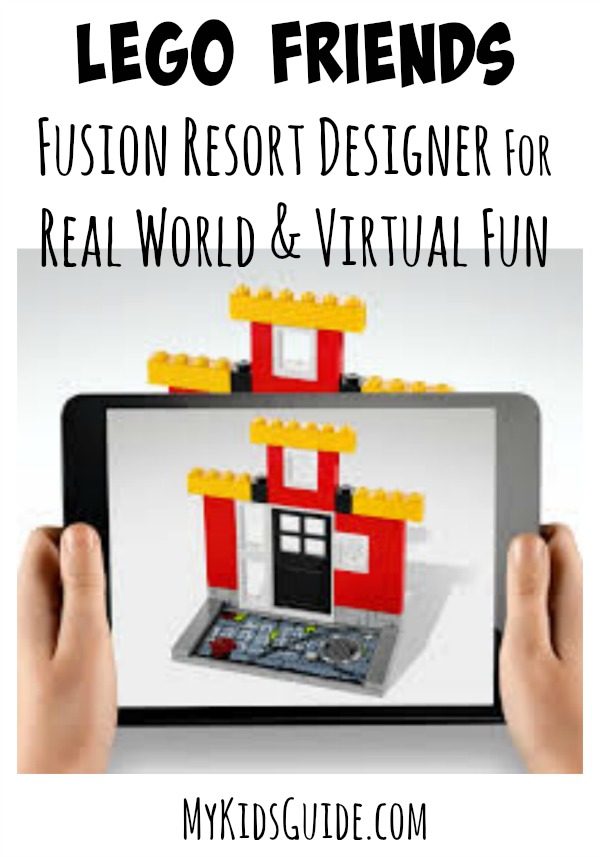 Have you heard about Lego Friends Fusion Resort Designer for Real World & Virtual Fun yet?  It's the latest fun app for fans of LEGO Friends games.  This is the ultimate in LEGO play using not only a great app on your iPad or other device, but your actual LEGO Friends brick sets!  Kids will love combining the two to create a fun unique to them virtual world with their favorite LEGO bricks and characters.
Lego Friends Games: Fusion Resort Designer for Real World & Virtual Fun
Affiliate links included below.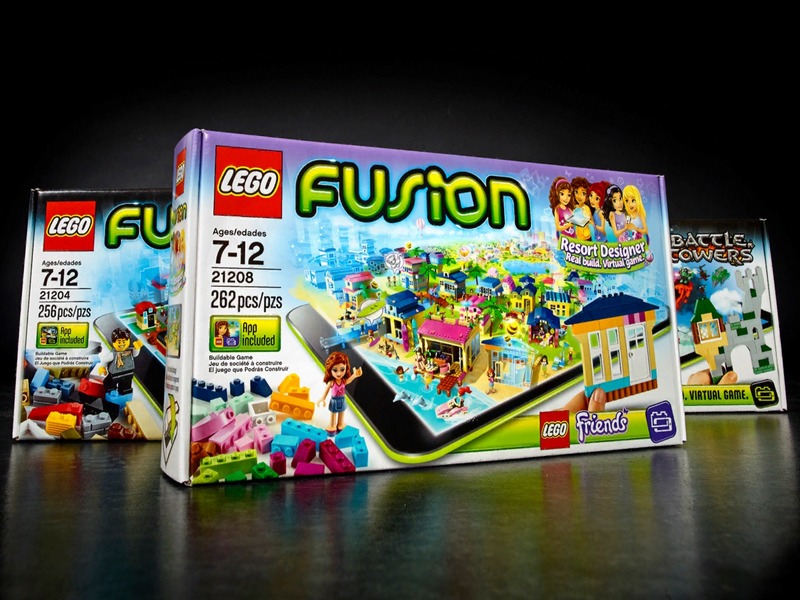 Last year LEGO announced an amazing new game and brick set that would combine the world of applications with the fun world of brick building.  The LEGO Fusion idea was an amazing way to bring a special base connected to your tablet, phone or other device to life on your screen as you built with your LEGO bricks on top of it.  Creating great virtual worlds using bricks was just another way to get kids involved in imagination play.
The introduction of the LEGO Friends Fusion Resort Designer for real world & virtual fun was the next big step!  Create your dream vacation at a beach resort, ski resort or more with this fun app! Things to know:
You will need the correct Fusion plate for the app to recognize your work. Select bricks will work with this application, and not all will be compatible. Building a resort town can be a great way to teach kids about dimensions, needs and family fun. Your children will get hooked and want to do more and more with this application
If you are tired of seeing your kids tied to a game system and never using their imagination for playtime, this is a great compromise that will leave everyone happy.  Not only will you feel good about he time they spend playing, they will get excited about building outside of the game world.  Helping them use their creativity in a fun and unique way via the Lego Friends Fusion Resort Designer for real world and virtual fun is just on step closer to building their independence and confidence.
Don't forget to check out the other LEGO Friends Fusion apps that are great for all ages.  From building towns and feeding their neighbors, to building a resort for a special family vacation, this is the next best thing in the LEGO world and in gaming.  Invest not only in their playtime, but in their future as engineers, architects and designers with this fun application!
Have you played any of the Fusion LEGO Friends games yet? Which is your favorite?